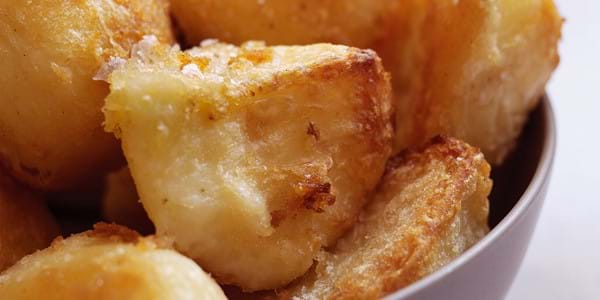 Christmas Cooking Hacks
Cook like a Pro this Festive season with our useful hints and tips
Feel confident in your food by buying quality ingredients. Always look out for a quality mark, like the Red Tractor Beef and Lamb logo. The logo shows that the meat is farm-assured, so you can know it's been responsibly produced.
Make a time plan for the all-important Christmas meal and put it on the fridge door, then you can tick off jobs as you go along.  Everything from 'put the turkey in' to 'set the pud alight'. You'll feel less stressed just because it's all written down somewhere.
De-clutter your fridge and freezer before your Christmas shop, so there's room for all those festive goodies. There'll also be space to freeze meals in advance for use over the Christmas period.
You've spent time and money choosing a great joint or cut of meat, so make sure you serve it as its best with the help of a meat thermometer. Buy one in advance and it will save any embarrassment over underdone/overdone meat as you can check the temperature is right and know the meat is cooked.
Remember to leave enough time to thaw your Christmas meat if you're using frozen. Leave large post-it note on the fridge, or set an alarm on your mobile to remind you.
Save time on plating up: put the vegetables and sauces into hot serving dishes and let people help themselves – then the only thing to do at the last minute is carve the meat.
If the weather is cold, take advantage by putting your white wine and bubbles outside to chill – and save precious fridge space.
Keep Christmas Eve simple, with an easy dinner of steak and chips. It's a nice treat but you'll still have plenty of room to eat the next's day roast dinner.
Prepare easy dishes beforehand that freeze well and can be defrosted and used at the last minute –mince pies, roasted veg and stuffing, all freeze well!
Why not have Boxing Day off? Pre-prepare your evening meal by making a casserole in advance. Pop it in the freezer and serve up with leftover veg.