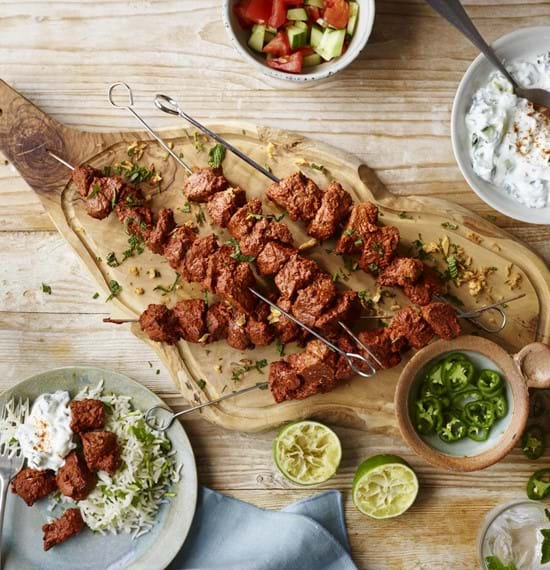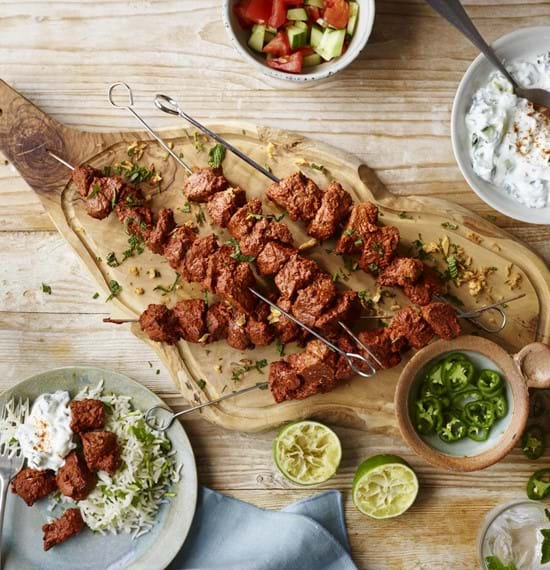 Easy Tandoori Lamb Skewers with Mint Sauce
These lamb tandoori skewers are packed with flavour from a yogurt-based marinade made with tandoori and chaat masala and served with what I call a mint sauce, but you may know it as a cucumber and mint raita.  Great cooked on the barbecue on under a grill.   Recipe supplied by Ali Imdad in association with Simply Beef and Lamb.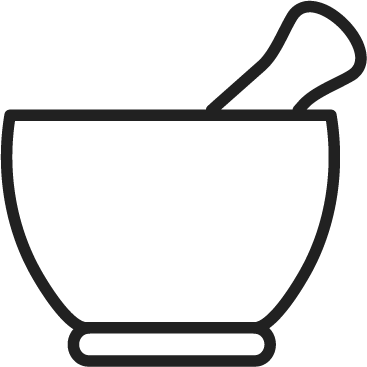 prep time
20 mins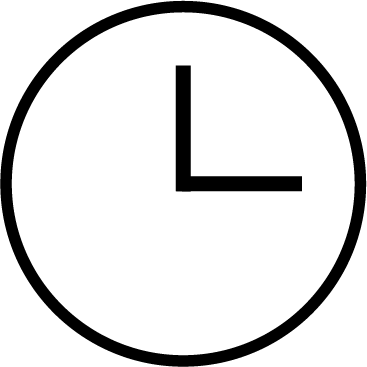 cook time
20 minutes serves
6 people
Ingredients
1½lb/675g lamb leg steaks, cut into 2.5cm/1 inch pieces

For the Marinade

:15ml/1tbsp garlic paste

15ml/1tbsp ginger paste

2.5ml/½tsp red chilli paste

5ml/1tsp chaat masala powder

50g/2oz tandoori masala powder

45ml/3tbsp natural yogurt

45ml/3tbsp lemon juice

For the Mint Sauce

:1x 200g tub Greek yogurt

Large bunch freshly chopped mint

Juice of 1 lime

1 green chilli, deseeded and finely chopped, optional

½ cucumber, deseeded and diced

Salt, to taste
Method
Firstly, prepare the marinade. In a large bowl mix together the garlic, ginger and chilli paste, chaat masala, tandoori masala, yogurt, lemon juice.
Add the lamb and coat in the marinade. Cover and set aside in the fridge for at least 2 hours, or ideally you can do this just before bed so it is at its prime the next day after work.
Remove some of the excess marinade from the lamb and thread onto 6 wooden (soaked in water for at least 20 minutes) or metal skewers.Cook on a prepared barbecue or under a preheated moderate grill or in a non-stick pan and with a little bit of oil for 6-8 minutes on each side until completely cooked through and crispy around the edges.
To prepare the mint sauce, in a small bowl combine all the ingredients together.
Serve the skewers as soon as they are cooked with the mint sauce. You can also serve with some basmati rice as an additional side and some fried onions and freshly chopped mint sprinkled over of the skewers.
Recipes you may also like