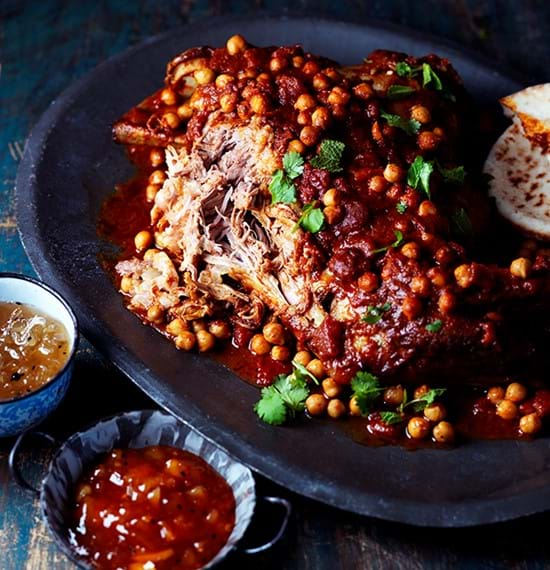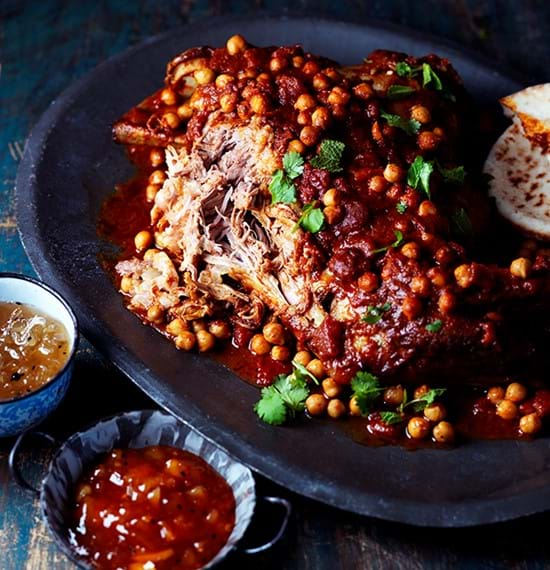 Spiced Pulled Shoulder of Lamb
A slow cooked whole shoulder of lamb combined with a jar of prepared curry paste, tomato puree, chopped tomatoes, stock and chick peas then cooked until meltingly tender and `pulled' until the meat falls away from the bone. A perfect platter for a lamb adventure and sharing.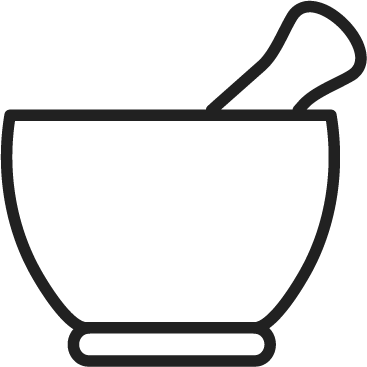 prep time
10 mins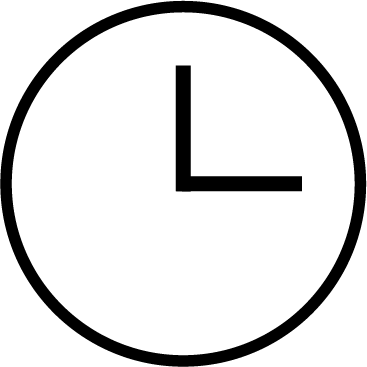 cook time
3 hours 30 minutes serves
8 people
Ingredients
1.8kg/4lb lean whole shoulder of lamb or mutton

Salt and freshly milled black pepper

1 x 125g curry paste or spicesof your choice (we used Madras)

30ml/2tbsp tomato purée

1 x 400g can chopped tomatoes

300ml/½pint good, hot lamb or vegetable stock

1 x 400g can chickpeas, drained

Freshly chopped mint and coriander leaves, to garnish
Method
Preheat the oven to Gas mark 3, 160°C, 325°F.
Put the curry paste, tomato puree, chopped tomatoes and stock in a large non-stick roasting tin approximately 40 x 30cm (16 x 12inch).  Stir well.
Place the lamb on a chopping board and make several slits over the surface with a sharp knife. Season on both sides and transfer to the roasting tin. Spoon over the curry mixture.
Cover with baking parchment then foil  and roast for 3-3½hours (4-4½hours if using mutton), turning occasionally.  20 minutes before the end of the cooking time add the chickpeas and continue to cook uncovered.
Garnish with the herbs and serve with warm naan or flat breads, a selection of chutneys and salad.
Tips:
If preferred, try this recipe with half a shoulder of lamb instead. 3tbsp freshly ground masala spices can be substituted for the curry paste too. This recipe is ideal for serving as pulled lamb too. Place the joint on a chopping board and `pull' the cooked lamb apart by securing with a fork and shredding with meat with a second fork. Return the meat to the sauce and serve in pittas, naan, chapatti, roti or with rice or couscous.
Recipes you may also like