Feeding the Family with Keema

On a Friday I like to make things as simple as possible but when you have two boys to deal with there are always just a few (!) after school activities to fit in:
The Friday routine:
3.30pm Fetch youngest son from school and feed him
4.30pm Fetch oldest son from after-school football, dragging youngest along.
5pm Take youngest to his football training then back to feed oldest.
6pm Take both boys to tennis and I make the most of no children at the gym!
7pm all home, showers, another snack for the boys and they chill whilst I get on with preparing a meal for my husband and I (glass of wine in hand!).
Usually it's a jacket potato for my youngest, an omelette for my oldest and then often fish for my husband and I.
With all this talk about keema being so handy for families, I decided to break the Friday routine and give everyone something different: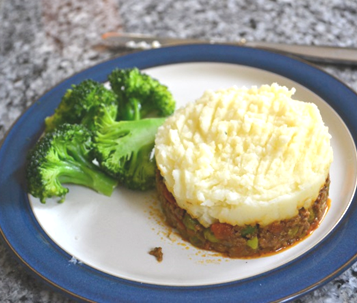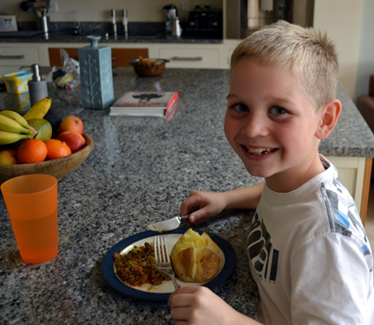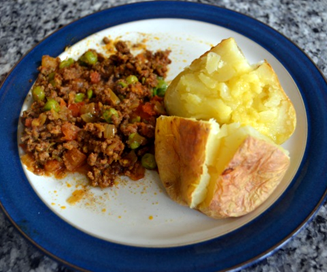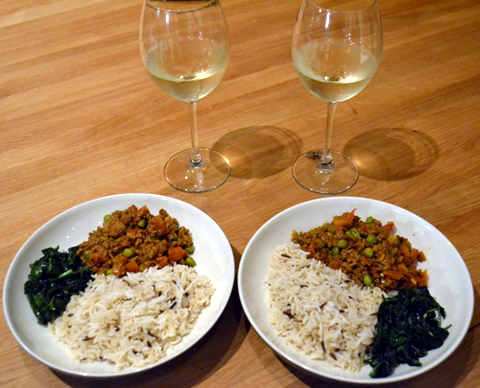 Benefiting from working at home I prepared a lamb keema at lunchtime.  It was really quick and easy to do (but another time I'll probably cook it the night before or even days before and freeze it).
I managed to make it into meals that the whole family could enjoy; my youngest had it with his jacket potato, I put some some simple mashed potato on the top for my eldest with some steamed broccoli and as a more grown-up meal for my husband and I we had it with rice and naan (and a bit of spinach on the side!)
1 dish 3 ways – little fuss, all happy!! The only problem is that my oldest enjoyed it so much that he wants to try making keema samosas after learning about them at school, so they're going to want it all the time!!