Everyday Comfort Food Recipes
During these challenging times, all of us here at Simply would like to share some of our favourite comfort food recipes to bring a little happiness to your table. We know that you may be finding it difficult to get a hold of certain ingredients, which is why we have chosen versatile dishes that can be adapted to what you may already have in your cupboards and that are also great for batch cooking.
Discover more comforting and satisfying dishes below.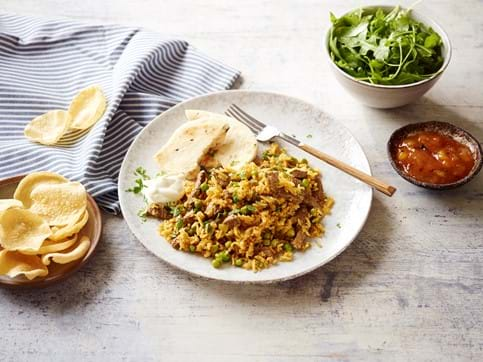 This quick beef biriyani is a delicious recipe that is great value for money. The thin-cut beef steaks are an ideal option for quick and easy cooking. Also, this tasty dish can be made with any leftover roast meats too.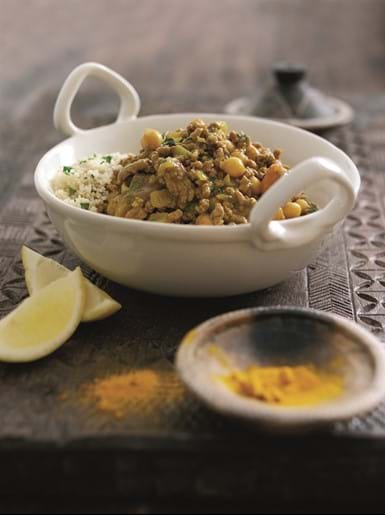 This minced lamb tagine recipe is a great way to add flavour and spice to mince, plus the addition of chick peas will help bulk the dish out.
The recipe is also great for batch cooking as the tagine itself can be frozen and used at a later date.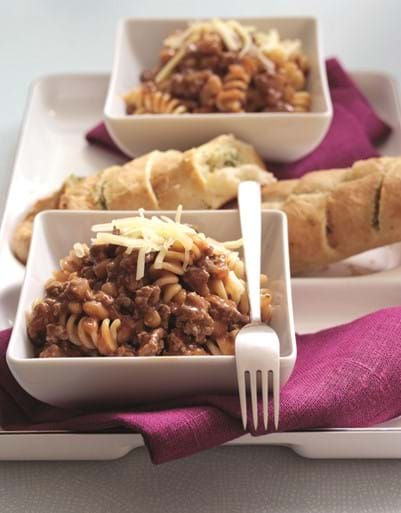 This is a classic spaghetti bolognese recipe that can be customised to suit all tastes. To make the bolognese go further, we've added baked beans.
Alternatively, you can adapt the flavour by adding in a touch of smoked paprika or frozen or canned vegetables such as peas or sweetcorn. This is also a great dish for the kids to help out with!
Our pulled beef brisket recipe uses an affordable beef joint and is great value for money. It requires low and slow cooking, so it's ideal for the slow cooker.
Pulled beef brisket is a fuss-free dish where all the ingredients get chucked into the slow cooker in one go. You can also use up any leftovers in wraps, flat breads or rolls, topped with shredded lettuce and a little grated cheese. This brisket recipe is very versatile and can also work well with cooked pasta or rice.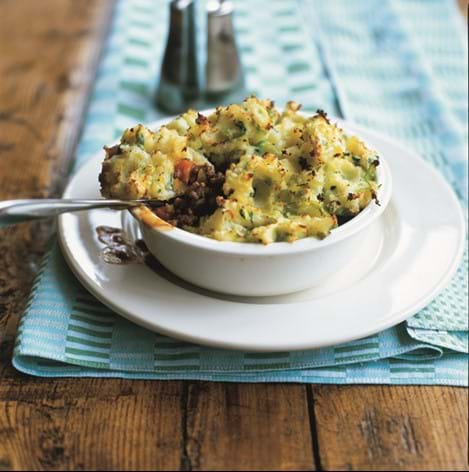 There is no better comfort food than a good cottage pie with bubble and squeak. It's a great recipe for beef mince or any leftover roast beef you may have on hand, and for the mash, you can use instant or frozen.
Like our tagine and bolognese recipes, this is another great one for batch cooking. Simply make extra and pop it in the freezer. Just make sure you reheat thoroughly until piping hot before serving.
Our lamb and broccoli bake recipe is perfect for using up any leftover roast lamb and vegetables you need to use up quickly!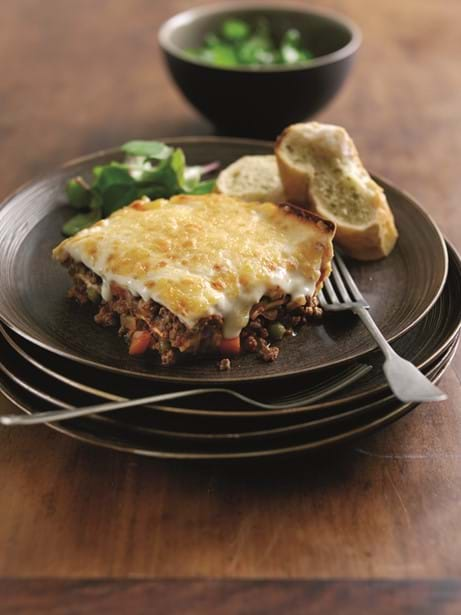 Our delicious tortilla lasagne recipe uses tortilla wraps instead of lasagne sheets. Add extra beans, pulses or vegetables to make the dish go further.
Alternatively, you can make a double batch of the bolognese sauce, freeze for later and use it as a topping for jacket potatoes, pasta or rice.
Be adventurous with the recipe and customise it to suit your household.
.
Discover Some of the Best Comfort Foods
If you're still hungry for more or are looking to make the most of the goods in your pantry, then dig into our full ranges of beef and lamb recipes.
From traditional dishes to modern recipes, we have the resources to help you keep your tummy happy during these difficult times.