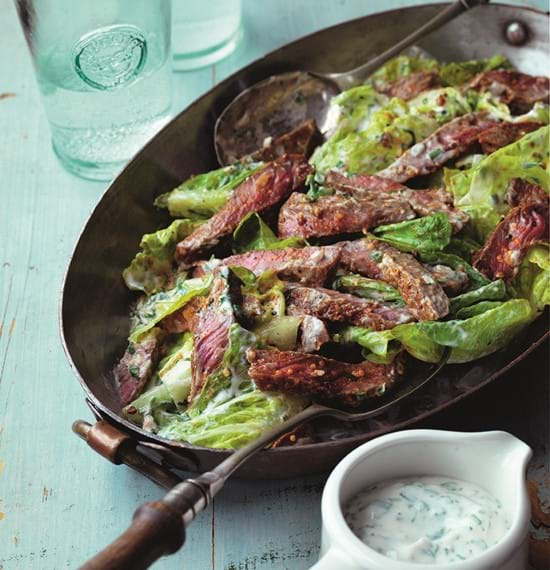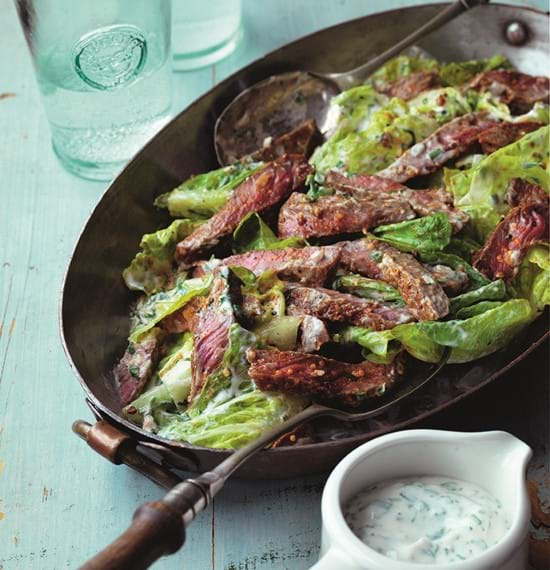 Steak Salad with Pastrami Spices and Buttermilk Dressing
Succulent steaks marinated in a combination of spices used for making pastrami (yellow mustard seeds, black peppercorns, coriander seedss, garlic) then pan fried or cooked on the barbecue before serving with a crsip salad drizzled with a buttemilk dressing.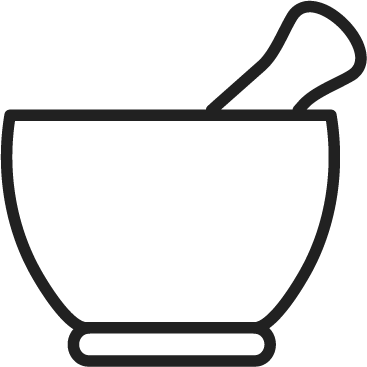 prep time
15 mins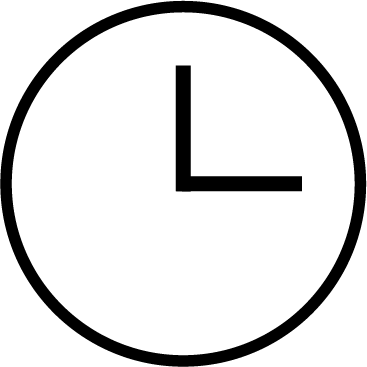 cook time
5 minutes serves
2 people
Ingredients
2 thin centre cut, sirloin or rump steaks

For the Pastrami Spices

:10ml/2tsp sea salt

5ml/1tsp ground paprika

10ml/2tsp coriander seeds

5ml/1tsp black peppercorns

5m/1tsp yellow mustard seeds

10ml/2tsp brown sugar

2 garlic cloves, peeled and finely chopped

30ml/2tbsp rapeseed or olive oil

For the Buttermilk Dressing

:100ml/3½ fl oz buttermilk

60ml/4tbsp reduced calorie mayonnaise

1 shallot, peeled and finely chopped

45ml/3tbsp freshly chopped chives

45ml/3tbsp freshly chopped flat-leaf parsley

2 baby cos lettuces, roughly torn
Method
1. To prepare the pastrami spices; put all the ingredients except the garlic and oil into a blender and whizz to form a rough powder. Alternatively, use a pestle and mortar.
2. Transfer the powder to a bowl and add the garlic and oil.  Rub the spice mix over the  steaks.  Cover and refrigerate for up to 2 hours, or if time allows overnight.
3. Remove the steaks from the fridge at least 1 hour before cooking.
4. To prepare the dressing; in a small bowl whisk the buttermilk into the mayonnaise, then stir through the shallots and herbs.  Season. Cover and chill until required.
5. Heat a large non-stick frying pan and cook the steaks for 1-2 minutes on each side.  Transfer to a large plate, cover loosely with foil and leave to rest for 5-10 minutes thinly slice.
6.  Put the lettuce in a large bowl, add the steak and the dressing.  Toss gently and serve with crusty bread.
Tips:
The steaks are great cooked on a prepared barbecue or under a moderate preheated grill.
Recipes you may also like