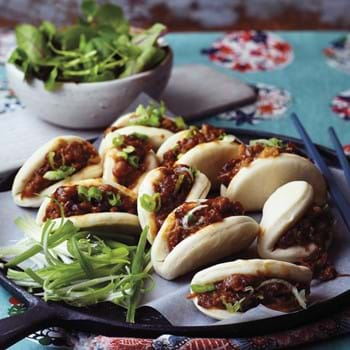 Improve your skills​
How to cook beef and lamb​
We've divided our tips and advice into sections to help you get the best from your meat.
From Pan-frying to roasting simplybeefandlamb.co.uk has got it covered.
Just choose the cooking method below for more information.
Carving Beef and Lamb​
How to carve​
Many of us are nervous about carving a joint of beef or lamb in front of friends and family. But we're on hand to help!
Learn how to carve like a professional by watching our comprehensive beef and lamb carving videos or reading through some of our photo-guides.
In our carving tips section you will find advice from our Quality Standard butcher on how to select the right cuts of meat for your recipe, suitable portion sizes and even the correct way to sharpen your carving knife so carving your joint is even easier!