BBQ Hacks
Whether you're a complete newbie who's never lit a BBQ, or simply looking to brush up on your BBQing skills, we've put together a list of our top BBQing hacks that will get you BBQing like a pro in no time.
Plus keep scrolling for our handy DIY hack that will turn your BBQ into a smoker without breaking the bank.


Top 10 BBQ hacks
1. Let your BBQ heat up properly, this should take at least 20 minutes. If the coals are still burning rather than glowing with a light grey ash, your food will burn too.
2. Don't light your BBQ when it is very windy.
3. Take meat out of the fridge 15 minutes before cooking. This allows the meat to cook more evenly and reduces the likelihood of the outside burning before the middle is cooked.
4. Prevent under or overcooking on the BBQ by investing in a handy meat thermometer.
5. No skewers? No problem! Use a sprig of fresh rosemary as skewers, not only will it look great, but it will also infuse the meat with lots of flavour.
6. Add a handful of herbs like lemon grass, rosemary and/or lavender to your burning coals to give your food an extra kick of flavour as it cooks.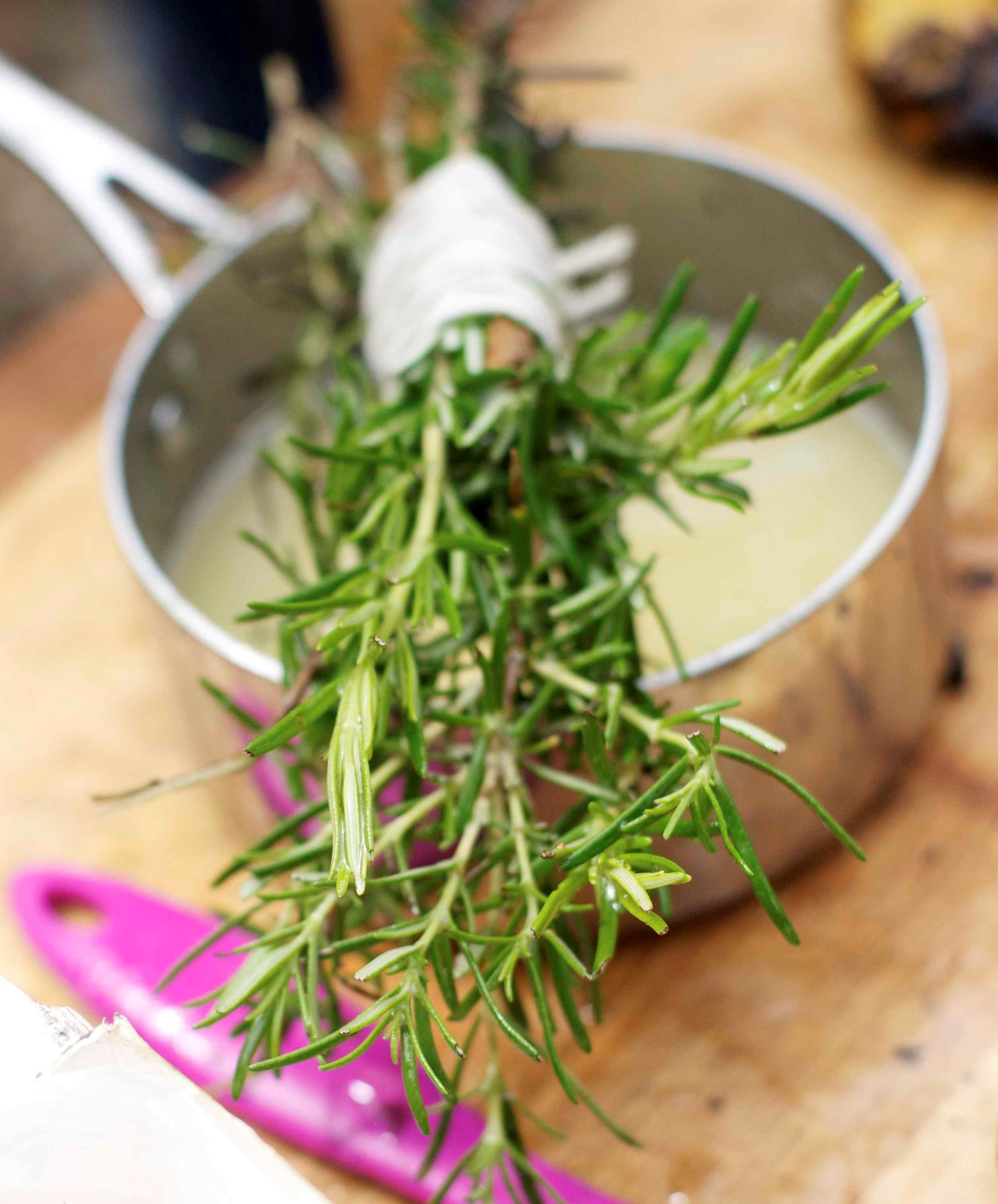 7. Using half an onion to clean your BBQ grill is a great alternative to using a wire brush.
8. Avoid cross contamination between raw and cooked meats by having two sets of utensils and containers when cooking.
9. Avoid continually flipping the meat on your BBQ or pressing down with a spatula as juices and flavours escape leading to drier meat.
10. When finished cooking, extinguish BBQ coals by carefully dousing them with cold water and let them cool completely before discarding.

How to BBQ like a pro
To really step up your BBQing game watch our handy how to videos below. We've included more of our top tips on BBQing like a pro as well as sharing our recipes for the ultimate flavoured butters and marinades, perfect for your next BBQ.
How to make flavoured butter for the BBQ
How to make the perfect BBQ marinade

Turn your BBQ into a DIY smoker
Turn your BBQ into a DIY smoker
Start with a large aluminium foil square. Add a small handful of wood chips
Fold in the edges to form a pouch
Poke a few holes into the top to allow the smoke to escape
Safely lift the BBQ grate and place the pouch onto the coals
This DIY BBQ smoker is ideal for smoking small portions of meat, potatoes and/or vegetables.
Now that you've read through our top hacks, its time to get your grill-on!
Head to our BBQ blog page for our tastiest beef and lamb BBQ recipes. Plus our friends over at Love Pork have also shared their best BBQ recipes so make sure you check them out to create the ultimate feast for your next BBQ.
Remember to always fully extinguish your BBQ after cooking.