Great British Beef Week
Great British Beef Week (GBBW) is back for its 13th year. Organised by Ladies in Beef, GBBW is an opportunity to champion one of our favourite ingredients – BEEF!
Running from 23 – 30 April 2023, GBBW is focussing on 'naturally delicious' British beef and highlighting the work British beef farmers do to support sustainable practices on their farms. Find out more below.
.
Join in with Great British Beef Week
What better way to celebrate GBBW than to eat some quality British beef. We've pulled together some of our favourite beef recipes, whether you're after a family-pleasing midweek meal or a Sunday roast centrepiece.
.
Using up your leftovers
Make sure to use up any leftovers by making one of these delicious leftover beef recipes. Perfect for preventing food waste, stretching your money further and being able to enjoy your beef over and over again.
.
Did you know?
Take a look at some of these interesting facts below to find out more about how British beef is amongst the most sustainable in the world.
.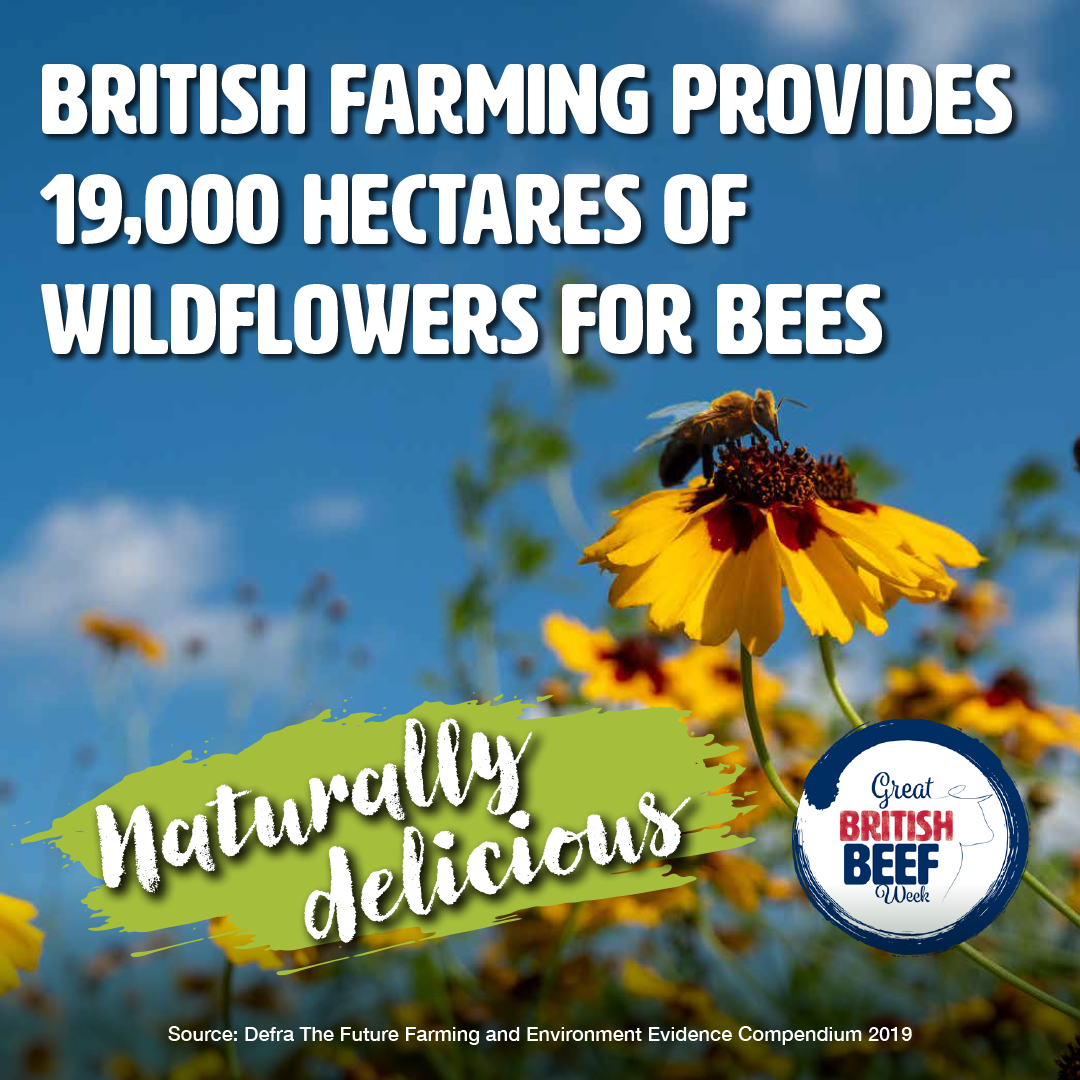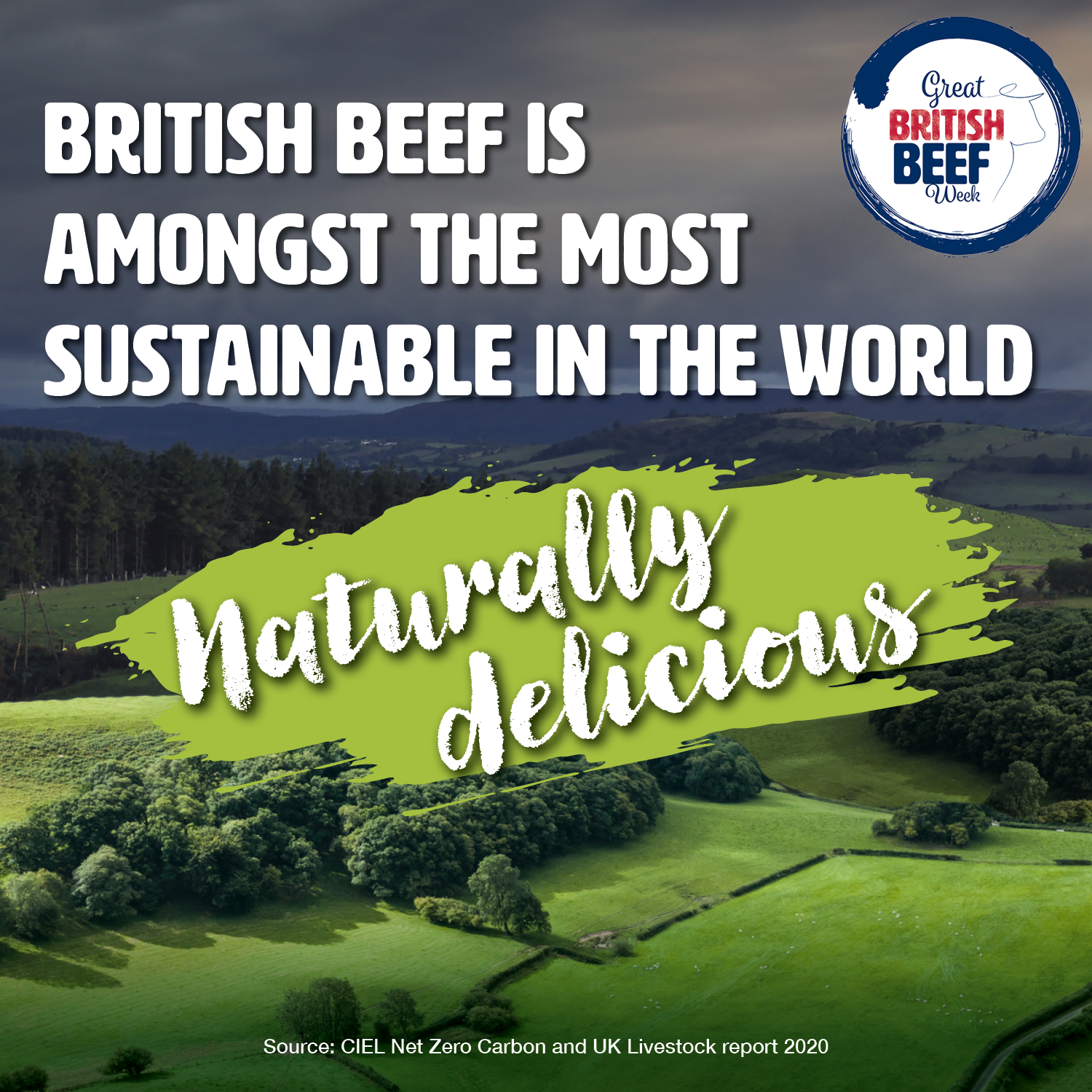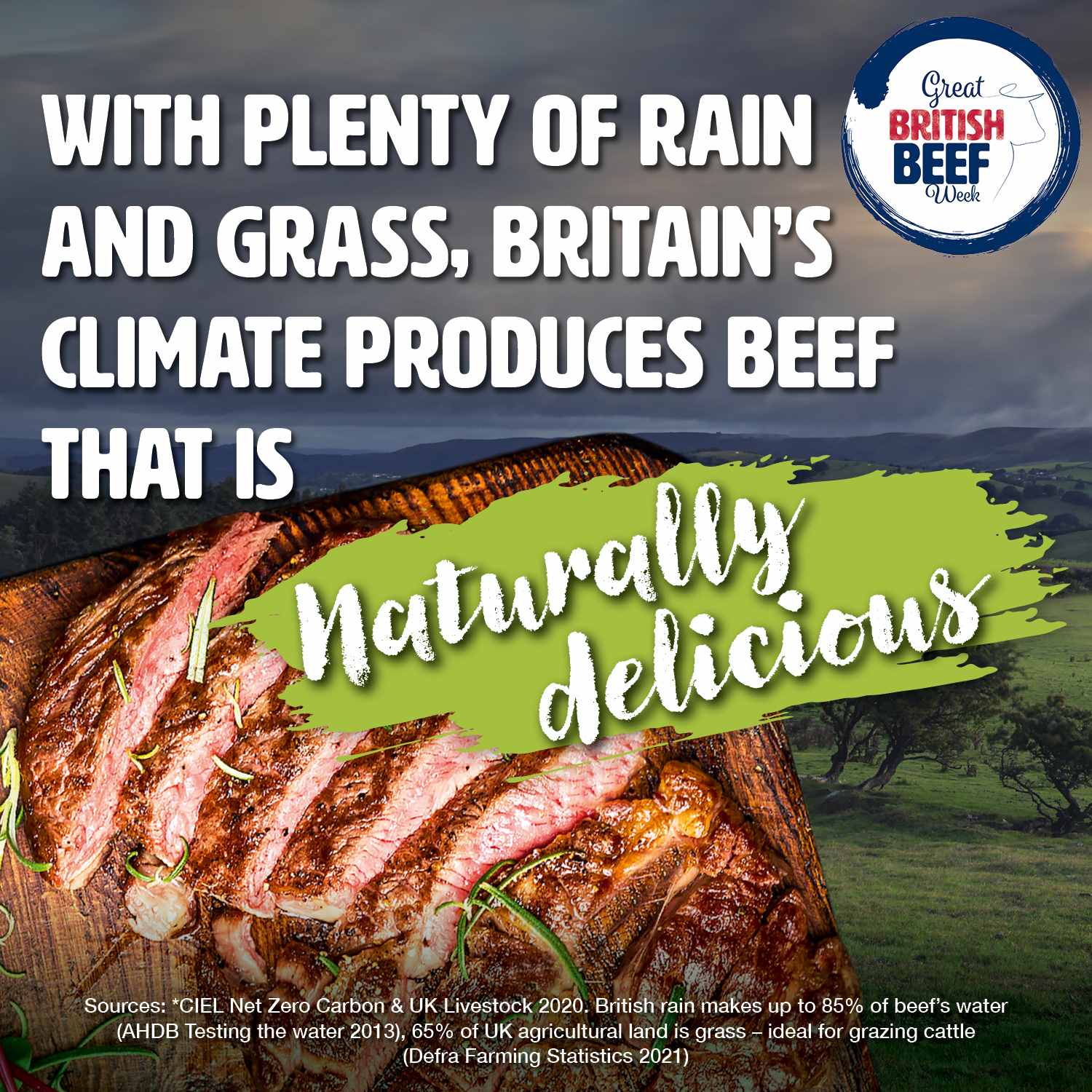 Graphics provided by Ladies in Beef 
Why is sustainability so important?
Jilly Greed, who co-founded Ladies in Beef, explains more:
"Great British Beef Week enables us to shine a light on all aspects of the beef production process. Our farmers are passionate about the beef they produce and are committed to delivering high-quality red meat for consumers to continue to enjoy.   
The journey to net zero and being environmentally sustainable, can be really rewarding for both grass-based beef production and nature. It's not just about nurturing the soil and creating species rich pasture for beef cattle to graze to increase carbon download from the atmosphere. It's how you integrate and manage the land so there is food and habitat for wildlife too. Whether it's planting herbal leys, new hedges and trees or flowering pollen and nectar areas on less productive land,  the UK has one of the most climate friendly and sustainable beef production systems in the world, with less than half the average global emissions.''
.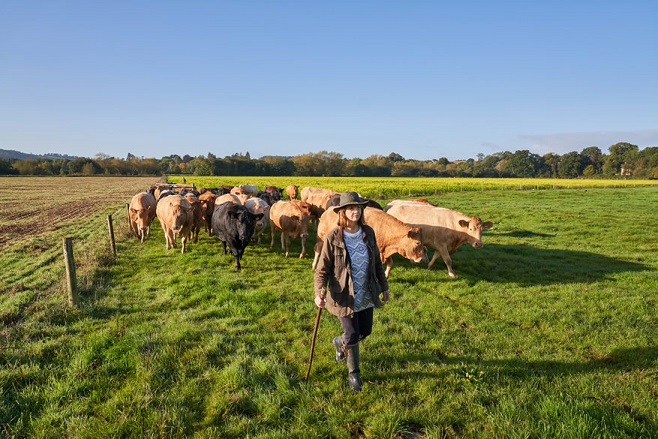 Want to know more?
Follow #GBBW2023 on social media to join in the online conversations, alongside beef farmers, and food and farming organisations. British farmers will be sharing their stories about the importance of sustainability and what it means to them.
Discover great beef recipes
To celebrate at home, all you really need to do is dig into some quality beef.
For inspiration, discover our full list of great beef recipes and give our social channels Instagram and Facebook a follow.