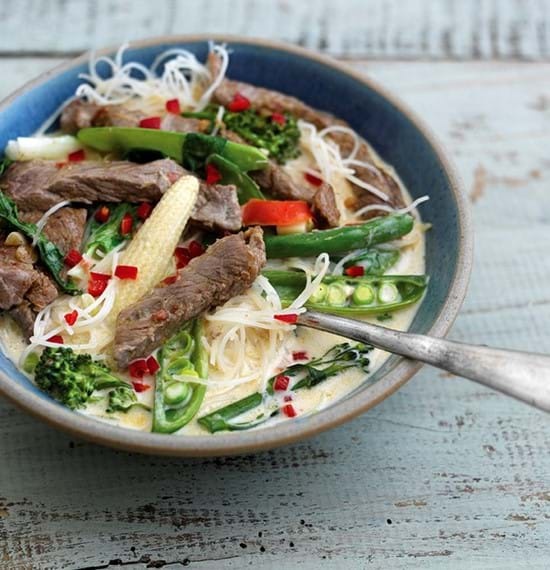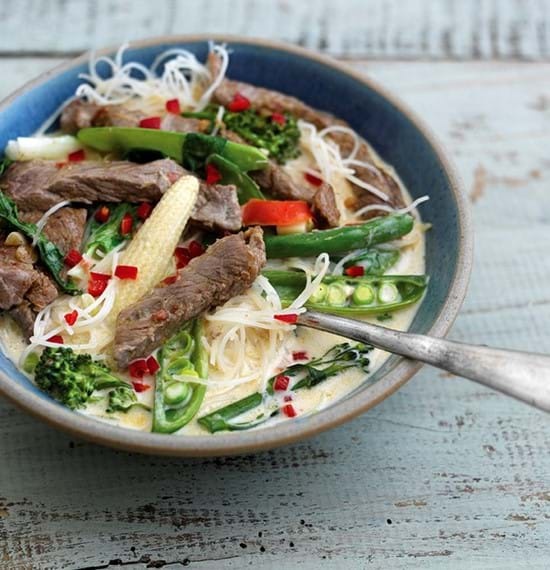 Chilli Beef and Coconut Noodle Soup
This Thai-based one-pot comforting soup is perfect for chilly evenings. Strips of beef or lamb stir-fry strips are cooked with Thai curry paste, garlic, lemongrass, stock, stir-fry vegetables, coconut milk and rice noodles. Perfect for a main meal too.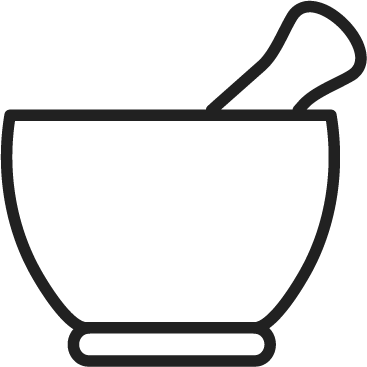 prep time
30 mins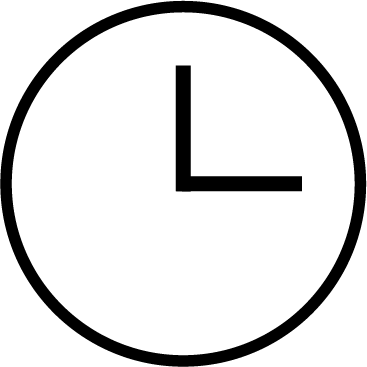 cook time
10 minutes serves
4 people
Ingredients
450g lean beef or lamb stir-fry strips

1 tablespoon rapeseed or olive oil

4 tablespoons red Thai curry paste

2 garlic cloves, peeled and finely chopped or crushed

1 lemon grass stalk, finely chopped

1 x 250-300g pack stir- fry vegetables

2 tablespoons fish sauce

2 x 400g cans coconut milk

300ml good, hot vegetable stock

2 teaspoons white sugar

Grated zest of 1 lime

½ x 250-300g pack fresh rice noodles

1 red chilli, deseeded and finely chopped, to garnish

1 x 25g pack fresh coriander, finely chopped, to garnish, optional
Method
Heat the oil in a large non-stick pot (with lid) and cook the beef or lamb strips with the curry paste, garlic and lemon grass for 1-2 minutes until the strips are golden brown. Add the stir-fry vegetables and cook for 1-2 minutes.
Add the coconut milk, stock, fish sauce, sugar and lime zest.  Stir gently.  Bring to the boil, reduce the heat, cover and cook for 2-3 minutes.  Add the noodles and heat for a further minute.  Season if required.
Divide the broth between four bowls, garnish with the chilli and coriander. Serve immediately.
Tips:
This recipe works well with cooked beef or lamb strips too.
Recipes you may also like