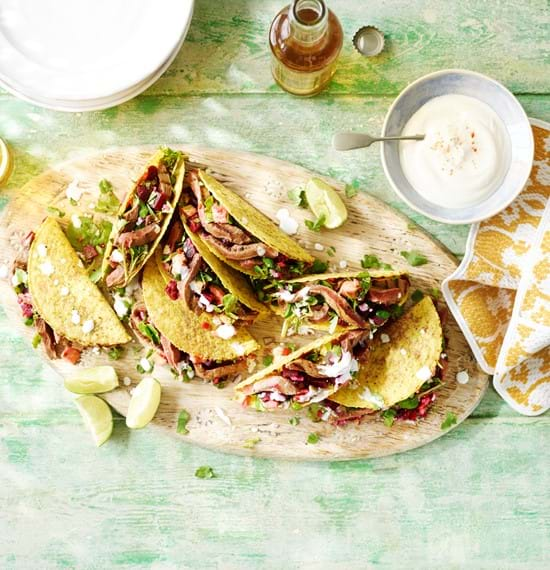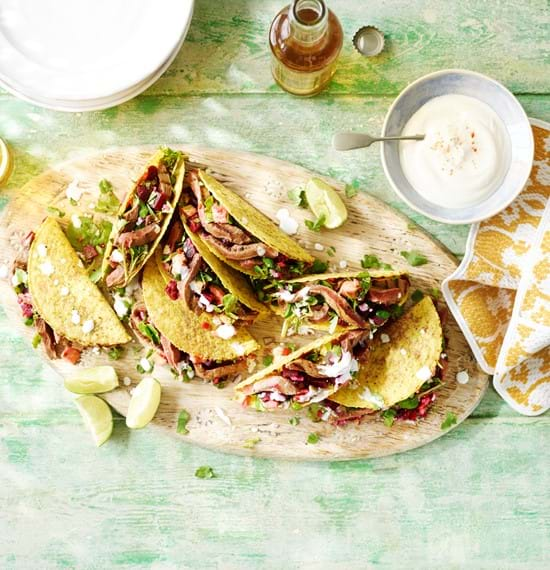 Maple Glazed Beef Thin Cut Tacos
Try these Mexican-style tacos made with thin cut beef strips dusted in cayenne and served in taco shells with an avocado and beetroot salsa.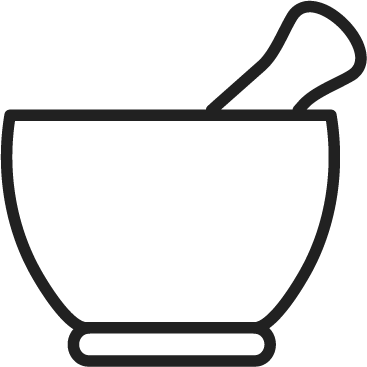 prep time
20 mins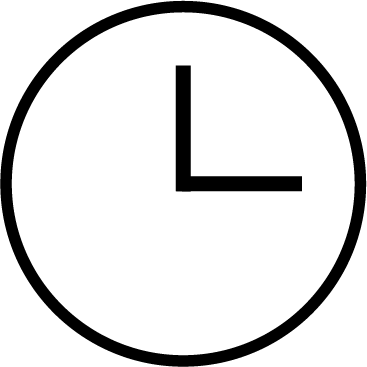 cook time
10 minutes serves
6 people
Ingredients
350g thin cut beef steaks

1 teaspoon cayenne pepper

1-2 tablespoons maple syrup or runny honey

1 tablespoon oil

For the Avocado and Beetroot Salsa:

2 ripe avocados, halved, stoned, peeled and diced

½ red onion, peeled and thinly sliced

1 small red chilli, deseeded and finely chopped

4 small, cooked baby beetroots, peeled and finely diced

Juice of 2 limes

2 large handfuls fresh watercress leaves, roughly chopped

4 tablespoons freshly chopped coriander

8 regular Taco trays or shells, warmed

Sour cream or low-fat crème fraiche or Greek yogurt, to serve
Method
To prepare the marinade; in a small bowl mix the cayenne pepper, maple syrup or honey, seasoning and oil.
Brush the steaks with the cayenne mixture on both sides.
To prepare the avocado and beetroot salsa; in a small bowl mix all the salsa ingredients together (except the sour cream, low-fat crème fraiche or Greek yogurt). Season. Spoon the salsa into the taco trays or shells.
Cook the steaks in a preheated non-stick griddle pan on under a preheated moderate grill for 2-3 minutes on each side.
Cut into strips and position on top of the salsa.
Serve the beef tacos with the sour cream or crème fraîche.
Tips:
If preferred use Tortilla wraps instead, roll up and cut into portions.
Recipes you may also like