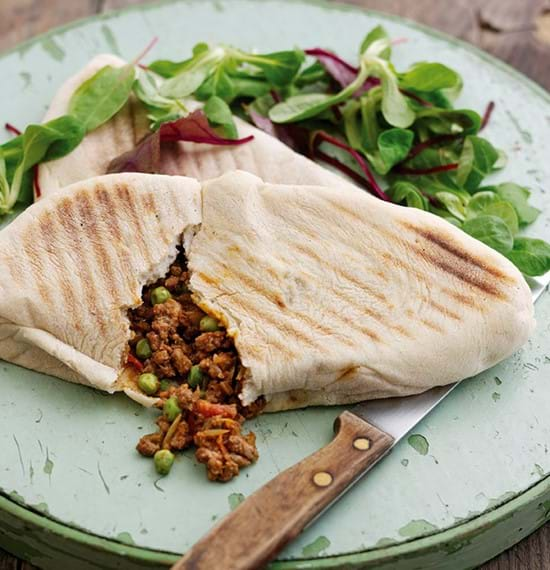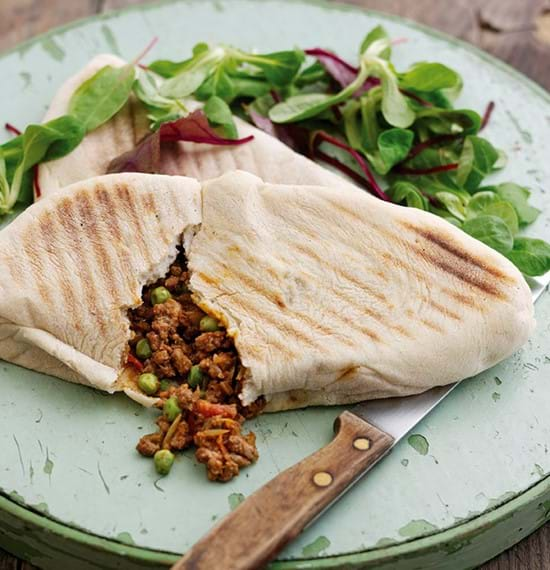 Flatbread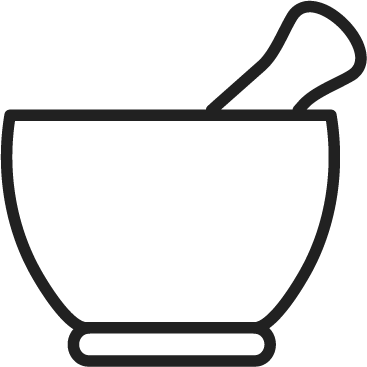 prep time
25 mins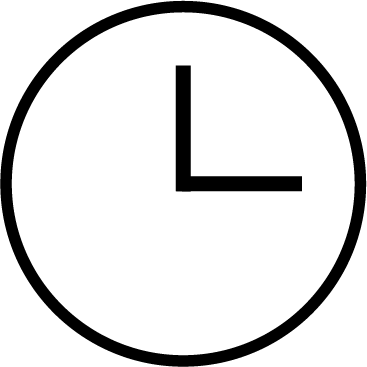 cook time
20 minutes serves
8 people
Ingredients
1 x 500g pack white bread mix

2 teaspoons freshly milled black pepper

Flour, for dusting

25g prepared garlic butter (optional)
Method
Add the black pepper to the bread mix and make up according to the packet instructions. Mix to form a dough with a wooden spoon.
Transfer to a lightly floured board and knead for 5 minutes (or use a mixer with a dough hook). Put in a lightly oiled bowl, cover with cling film and leave to rise in a warm place for about 45 minutes or until doubled in size.
Remove the dough and transfer to a lightly floured surface, divide the dough into 8 pieces.  Roll each piece into a naan-shaped oval, measuring about 22cm in length.
Cover loosely with a tea towel and leave to prove for 10 minutes.
Melt the garlic butter in a small saucepan, if used.
Heat a large griddle pan, add the bread, one portion at a time and cook for 1½-2 minutes on each side until golden, brushing with the garlic butter, if used.
Serve these flatbreads with our Grilled Lamb with Anchovy and Mustard Skewers, curries or a keema base filling.
Tips:
For flavoured bread, mix dried herbs of your choice into the bread mix.