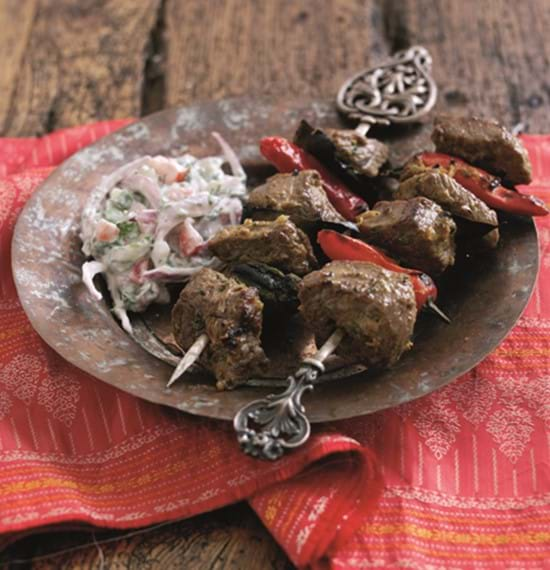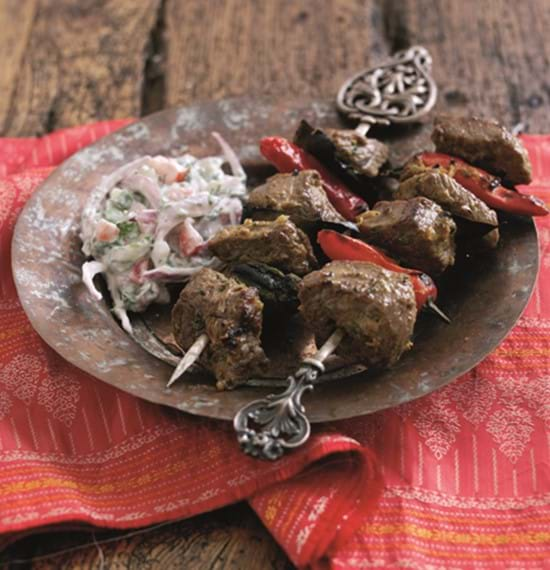 Masala Beef Kebabs
Cubes or rump steaks marinated in natural yogurt and spices, mango chutney and fresh coriander. Great cooked under a grill, or if the weather is good on a prepared barbecue with fresh bay leaves and chillies.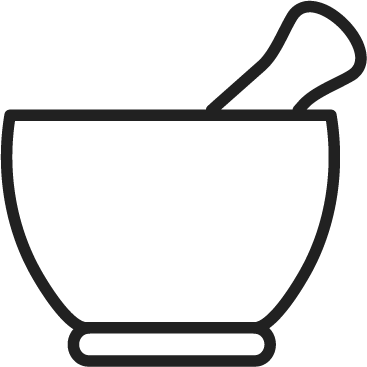 prep time
5 mins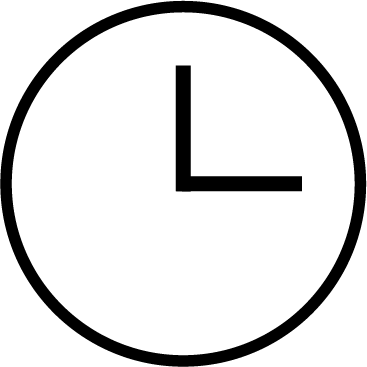 cook time
10 minutes serves
4 people
Ingredients
450g lean rump steaks, cut into 2.5cm cubes

1 medium onion, peeled and grated

2 garlic cloves, peeled and finely chopped

2 teaspoons garam masala

2 teaspoons ground coriander

1 teaspoon ground cumin

4 tablespoons Greek or thick set yogurt

4 tablespoons mango chutney

Small handful freshly chopped coriander

16 fresh bay leaves, optional

16 small whole red and green chillies, optional

For the cucumber, tomato and onion raita:

1 cucumber, deseeded and roughly chopped

1 large tomato, deseeded and roughly diced

1 small red onion, peeled and finely sliced

1-2 tablespoons freshly chopped mint
Method
In a large bowl mix together the marinade ingredients. Add the beef, stir gently, cover and marinate in the refrigerator for 30 minutes, or overnight if time allows
Thread the meat, bay leaves and chillies (if used) onto 4 short metal skewers.
Cook under a preheated moderate grill or on a prepared barbecue for 8-10 minutes, turning occasionally.
Serve with naan bread and a cucumber, tomato and onion raita.
For the Cucumber, Tomato and Onion Raita
In a large bowl mix all the ingredients together, cover and chill until required.
Serve with the masala kebabs.