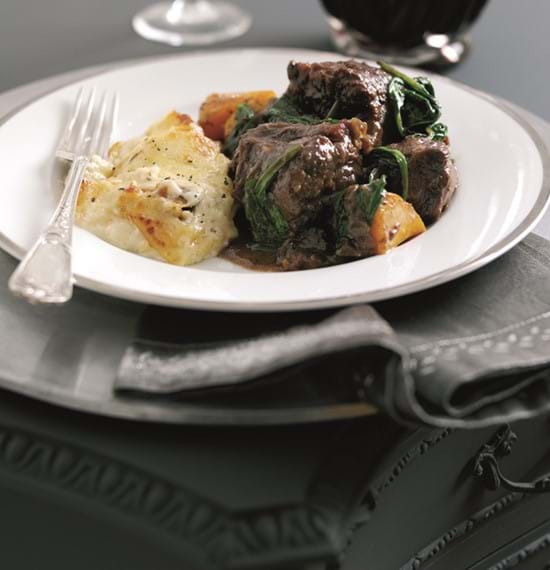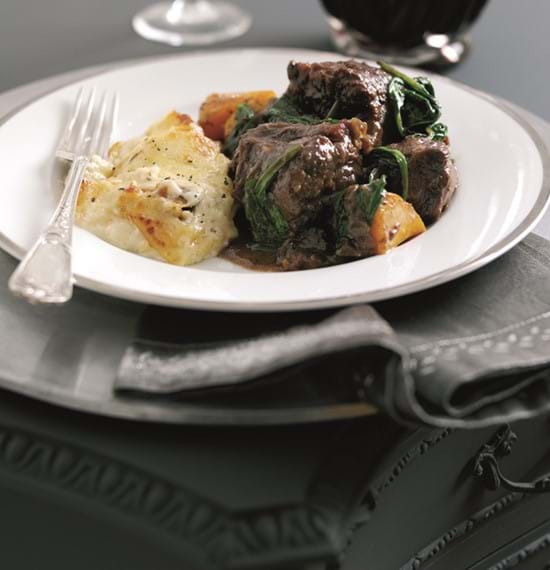 Oxtail Stew with Celeriac and Potato Gratin
Rich, oxtail stew cooked in stout with jerk seasoning and dark chocolate for extra depth of flavour is well worth the long slow cooking time required. Served with a delicious creamy celeriac and potato gratin for a hearty lunch or supper for 6.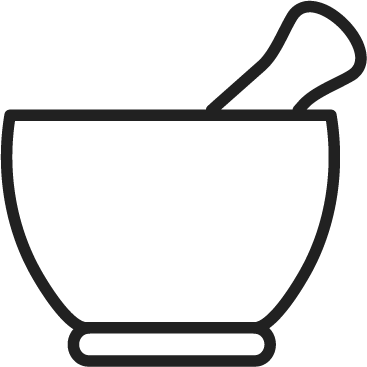 prep time
15 mins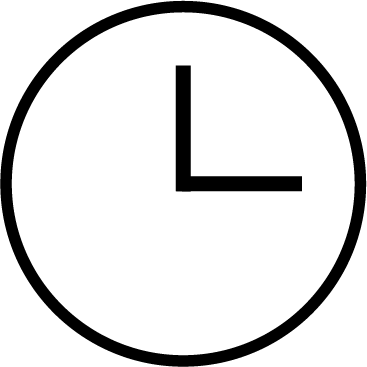 cook time
3 hours 30 minutes serves
6 people
Ingredients
1.3kg lean oxtail pieces

2 tablespoons plain flour mixed with 2 teaspoons Jerk seasoning (available from all good supermarkets

Salt and freshly milled black pepper

3 tablespoons sunflower oil

1 large onion, peeled and sliced

600ml stout or brown ale

300ml good, hot beef stock

25g good, dark plain chocolate (at least 70% cocoa solids)

2 fresh bay leaves

1 bouquet garni

1 small butternut squash or pumpkin (about 450g), peeled and roughly cubed

100g baby spinach leaves, rinsed

For the Celeriac and Potato Gratin:

450g celeriac, peeled, thinly sliced and par-boiled for 5 minutes

450g potatoes, peeled, thinly sliced and par-boiled for 5 minutes

1 large garlic clove, peeled and finely chopped

600ml hot double cream

25g grated cheese
Method
Preheat the oven to 170°C, 150°C Fan, Gas Mark 3.
Mix the flour and seasonings in a large plastic food bag. Toss the oxtail pieces in the seasoned flour.
Meanwhile, heat the oil in a large pan and cook the oxtail for 4-5 minutes until brown. Transfer to a large ovenproof casserole dish.
In the same frying pan, cook the onion for 2-3 minutes until soft then transfer to the casserole dish. Add the remaining ingredients except the squash or pumpkin and spinach.
Bring to the boil, cover and cook in the oven for 3-3½ hours.
To prepare the gratin, grease a large ovenproof gratin dish. Arrange a layer of celeriac and potato slices with the garlic into the dish. Repeat until all the celeriac and potatoes are used up. Pour over the cream, sprinkle over the cheese and bake for 40-45 minutes.
Forty minutes before the end of cooking add the squash or pumpkin. Return to the oven for the remainder of the cooking time. Remove the casserole and add the spinach,
Serve the stew with the gratin.
Tips:
Any remaining stew tastes even better the following day. Remove from the fridge and heat slowly at the same oven temperature for about 1 hour until piping hot.