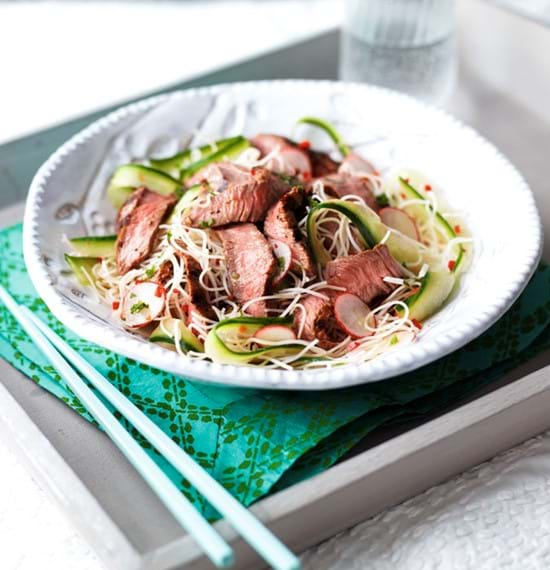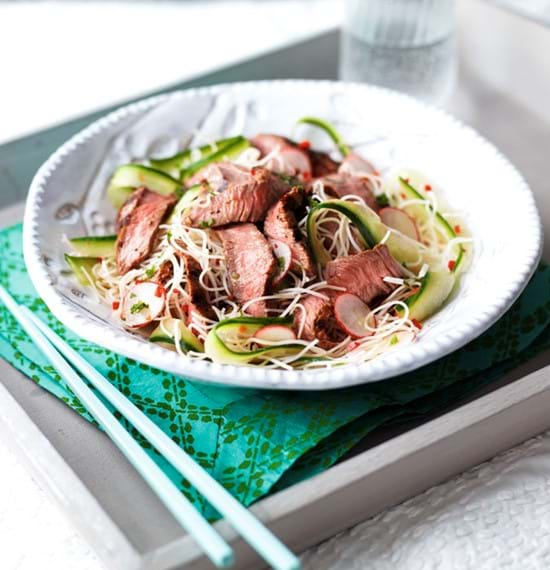 Thai Beef Noodle Salad
A fresh and tasty warm beef salad with a zingy lime dressing and a teriyaki marinade to set off the juicy steak slices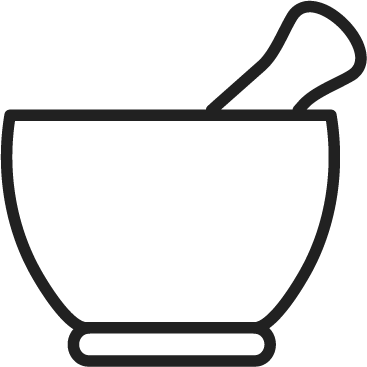 prep time
35 mins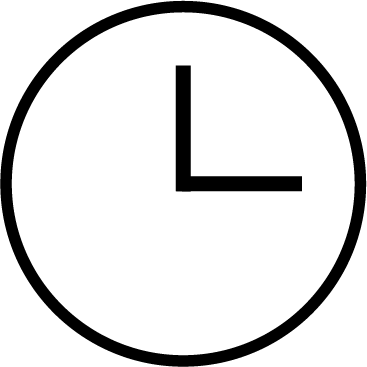 cook time
8 minutes serves
2 people
Based on a 2cm 3/4 inch steak
To Cook Rare: 2 1/2 mins on each side
To Cook Medium: 4 mins on each side
To Cook Well Done: 6 mins on each side
Ingredients
2 lean rump or fillet steaks

Freshly milled black pepper

45ml/3tbsp prepared Teriyaki sauce

5ml/1tsp sesame oil

For the Dressing:

30ml/2tbsp fresh lime juice

15ml/1tbsp Thai fish sauce

Handful freshly chopped mint

For the Salad:

100g/4oz rice noodles, cooked and cooled

8 radishes, finely sliced

½ cucumber, thinly sliced (using a swivel head potato peeler) into ribbons

1 red chilli, deseeded and finely chopped
Method
Place the steaks in a shallow dish and season with the pepper.  Add the Teriyaki sauce and oil.  Coat well. Cover and marinate in the refrigerator for 20 minutes.
To prepare the dressing; in a small bowl mix all the ingredients together and set aside.
Heat a non-stick griddle pan, remove the steaks from the marinade and cook on each side according to your preference.  Alternatively, cook under a preheated moderate grill.  Transfer to a warm plate and leave to rest for 1-2 minutes.
Meanwhile, mix the salad ingredients in a large bowl and transfer to a serving plate.
Slice the steaks and arrange over the salad.  Mix the dressing together and drizzle over the salad before serving.
Tips:
If you prefer to use fillet steaks, follow the cooking times below: For a 2-3cm/¾-1¼in thick steak: Rare: 3-4 minutes on each side Medium: 4-5 minutes on each side Well done: 6-7 minutes on each side Recipe Calculations per serving Energy 232kcal Protein 29g Fat 7g Saturates 2.2g Carbohydrate 14g Fibre 1.4g Salt equivalent 2.5g Iron 6.0mg