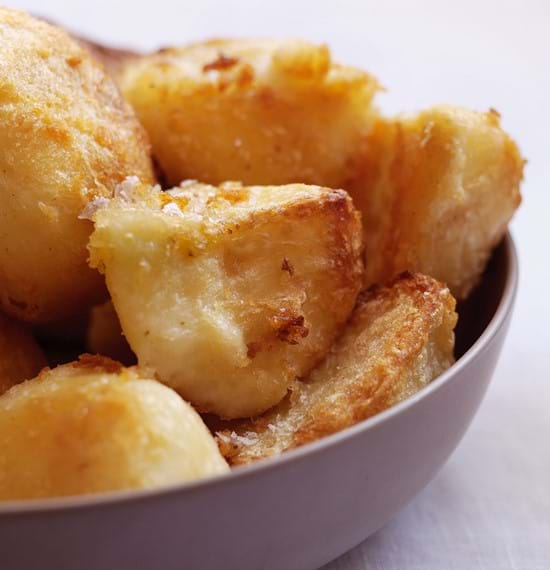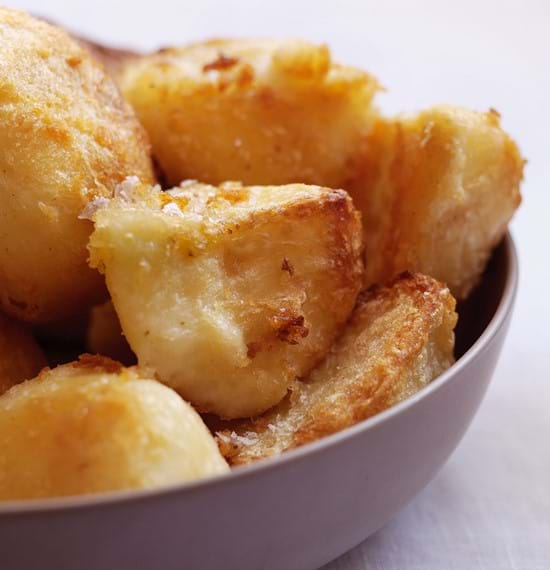 Golden Roast Potatoes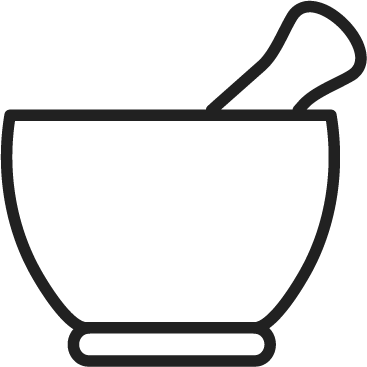 prep time
5 mins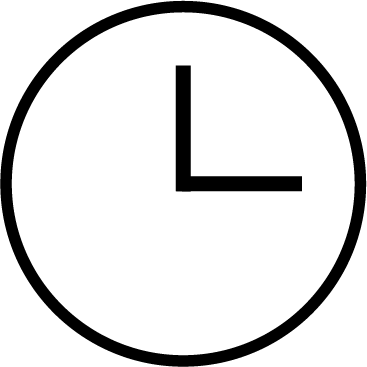 cook time
55 minutes serves
8 people
Ingredients
1.8kg floury potatoes. e.g. Desiree, Cara or Maris Piper, peeled and cut in half.

100ml sunflower or olive oil or 100g beef dripping, goose or duck fat

Salt
Method
Preheat the oven to 200°C, 180°C Fan, Gas Mark 6.
Heat a large roasting tin with the oil or dripping in the oven for 5 minutes. Par-boil the potatoes in a large pan of boiling water for 10 minutes. Drain and shake the saucepan, to give the potatoes a rough texture.
Remove the roasting tin from the oven and carefully add the potatoes. Toss gently, return to the oven and cook for 40-45 minutes until golden brown.
Tips:
For extra flavour add a crumbled vegetable stock cube in the water when boiling the potatoes or add 1-2 sprigs of fresh rosemary. For a really crunchy texture dust the potatoes in plain flour or fine polenta (cornmeal) after par-boiling. To give your potatoes that extra flavour use the oil from your roast beef or lamb joint to roast your potatoes.