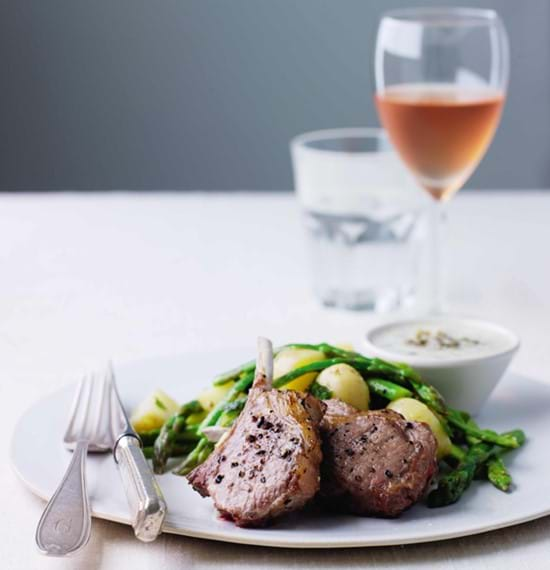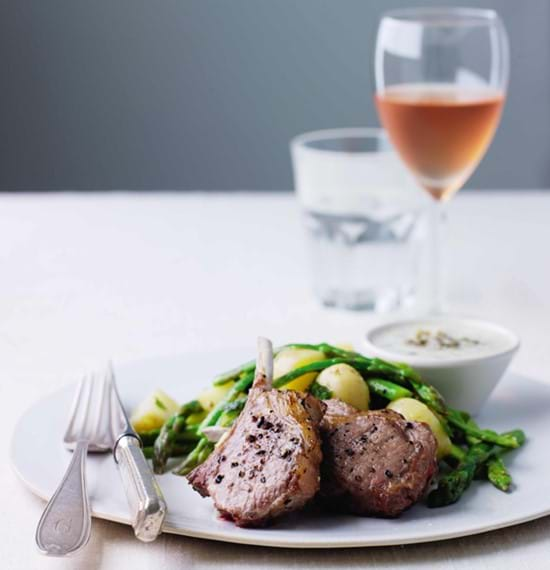 Grilled Lamb Chops with Garlic and Caper Sauce and a Spring Salad
Elegant spring supper for 4. Grilled lamb chops or cutlets with asparagus, new potato and mint salad and fresh garlic dressing.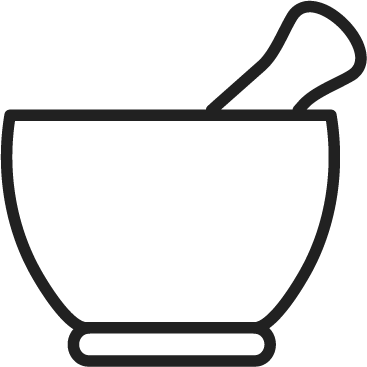 prep time
15 mins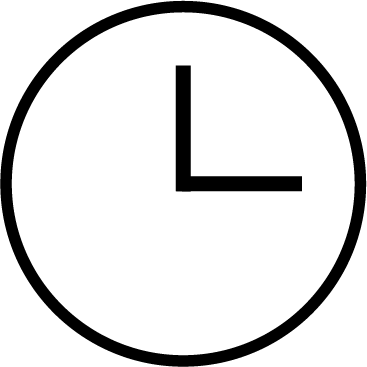 cook time
35 minutes serves
4 people
Ingredients
8 lean lamb chops

300ml whole milk

2 bulbs of fresh new season garlic, peeled

2-3 teaspoons capers, drained, rinsed and roughly chopped

3 tablespoons extra virgin rapeseed or olive oil

1 tablespoon white wine vinegar

1 teaspoon English mustard

1 bunch asparagus, trimmed and blanched

900g small new potatoes, cooked and quartered

1 tablespoon butter, softened

4 sprigs freshly chopped or torn mint
Method
First of all, in a smallish saucepan put the milk and the garlic on a high heat. Bring to the boil and then reduce to a lively simmer. Cook for 25 minutes. Drain the garlic, reserving the liquid and blitz in a food processor smooth, adding enough milk to form a loose spooning sauce.
Transfer to a bowl and stir in the capers. Season well and set aside. If you want to you can add a spoonful of cream and a knob of butter. Some lightly caramelised softened onions added before blitzing is good too.
To make the dressing combine 2 tablespoons of oil, vinegar, mustard and seasoning. It will be quite sharp, but persevere, it will mingle with the butter on the potatoes and asparagus softening it a little.
Preheat the grill and bring a medium-sized saucepan filled with cold water to the boil. Place the chops on a chopping board and brush on both sides with the remaining oil. Season.
Grill for no more than 5 minutes on each side. For a really tender lamb chop, you want them pink in the middle. The more give there is when you touch them with your finger the less cooked they are. A hot grill is absolutely vital though to get a nicely grilled outside without over cooking them. A hot griddle pan is good too. When the chops are done to your liking remove from the grill, transfer to a warm plate and cover with foil to rest.
Tips:
Recipe courtesy of Oliver Rowe
Recipes you may also like