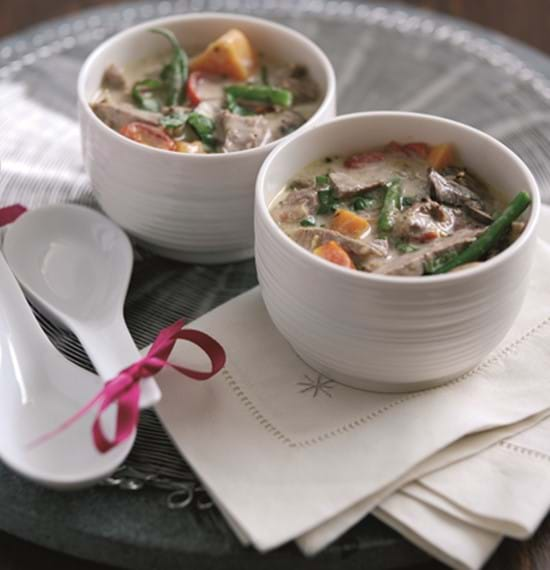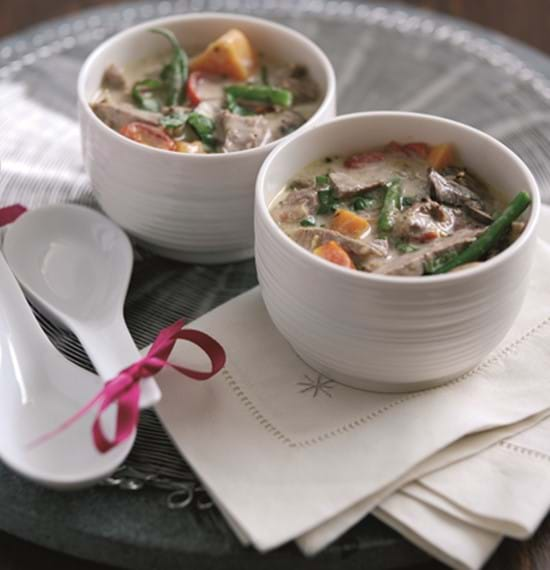 Thai Lamb Broth
A delicious Thai based soup using leftover cooked roast lamb combined with sweet potatoes, Thai curry paste, coconut milk, green beans, cherry tomatoes, mushrooms and fresh basil. A great warm supper dish for all the family that ready in 15 minutes.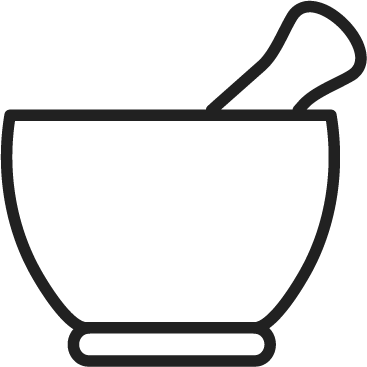 prep time
10 mins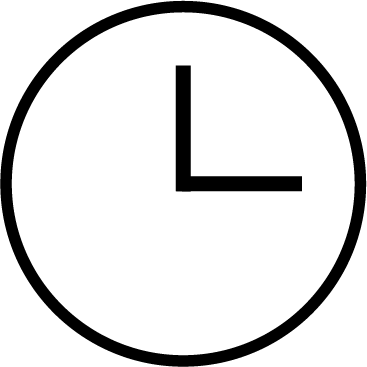 cook time
15 minutes serves
4 people
Ingredients
450g/1lb cooked roast lamb or beef, cut into strips

10ml/2tsp oil

45ml/3tbsp green Thai curry paste

2 small sweet potatoes or parsnips, peeled and cut into small chunks

1 x 400g can coconut milk

300ml/½pint good, hot vegetable stock

15ml/1tbsp Thai fish sauce, optional

10ml/2tsp caster sugar

100g/4oz mushrooms, sliced

50g/2oz peas or green beans (halved, if used)

100g/4oz cherry tomatoes, quartered

Freshly chopped basil leaves, to garnish
Method
Heat the oil in a large non-stick pot (with lid) and warm the lamb or beef with the curry paste for 1-2 minutes.
Add the sweet potatoes or parsnips, coconut milk, stock, fish sauce (if used) and sugar. Stir gently. Bring to the boil, reduce the heat, cover and cook for 10 minutes.
Add the mushrooms and peas (or green beans). Adjust the seasoning, if required and cook for 3-4 minutes.
Divide the broth between four bowls, garnish with the tomatoes and basil. Serve immediately.