Alex Coward - Off The Block
.
​
Lambs Liver and Onion​
"A lot of skill of chefs today is taking what may be deemed as slightly more unusual, or even inferior cuts and making something wonderful of them".
Alex Coward, owner of The Alston Pub & Dinning, does exactly that in this episode of #OffTheBlock where he shares his way of cooking lambs liver and onion with black pudding mashed potatoes, crispy pancetta, braised red cabbage and a red currant and rosemary jus. A classic pub dish with a modern nod.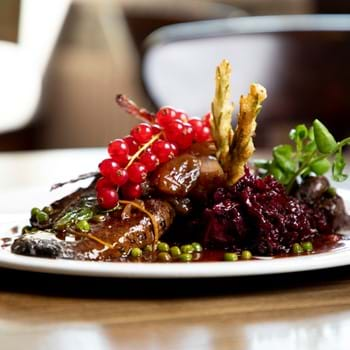 ​
Rump Steak Skewers ​
"You create wonderful food from wonderful ingredients"
This is our final video in the #OfftheBlock series and we're finishing on a tasty one. Alex Coward, owner of The Alston Pub & Dining is with us again and this time he's cooking hanging rump steak teriyaki kebabs - a fantastic dish with wonderful flavours! Thank you to everyone who has joined us for this series, it really has been a joy to share these films with you all. Special thanks to the chefs who have helped us showcase beef and lamb in the most delicious ways possible.