James Sherwin - Off the Block
​
Lamb Saddle ​
James Sherwin is back again and this time he's sharing his dish featuring delicious cannon of lamb, a lovely tender cut of meat, with beautiful foraged flowers. Something that really struck us about James is how he is a champion of seasonal produce and adapting his menu based on what is outside at that moment in time.
Watch this episode of #OfftheBlock to hear James Wild Shropshire - a Restaurant by James Sherwin talk more about his ever-changing menu.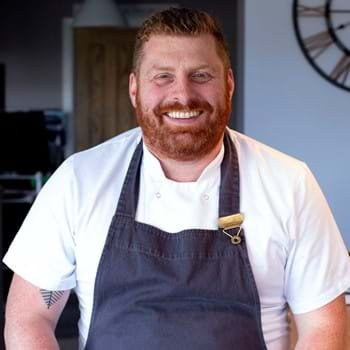 ​
Rib-eye Beef​
Chef James Sherwin shares his "full of flavour" rib-eye steak dish. James talks to us about why cooking with good quality beef is integral for maximum flavour and how using seasonal ingredients is all part of the 'wow' dining experience.
At the Wild Shropshire Restaurant he offers a 'blind tasting' menu which allows him to experiment with different flavours, such as bone marrow ice-cream.