Rob Kennedy - Off The Block
​
Valentine's Lamb​
Love is in the air as we've completely fallen for Chef Rob Kennedy's Valentine's lamb dish.  You'll see in the #OfftheBlock episode, he's selected ingredients that are a match made in heaven - lamb saddle and lamb neck with creamed potato, leek confit and smoked celeriac.
Rob is the executive chef at The Lensbury and his CV involves accomplishments such as head chef at Victory College aged 24, becoming an executive chef at 30 and a culinary director in 2017. He also served as the executive head chef at Wimbledon where he led a team of more than 400 chefs! Watch the man in action in the video below.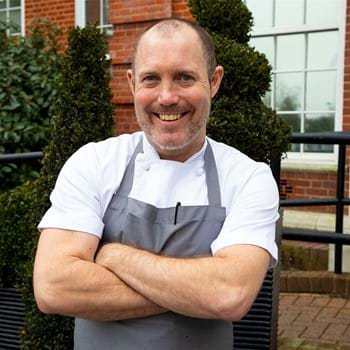 ​
Sirloin Beef & Onion​
When you're cooking for world leaders such as the royals it can be challenging but equally, it can be exciting when you have to consider different cultures, religions and dietary requirements. In this episode of #OfftheBlock, Rob Kennedy, executive head chef at The Lensbury shares his way of cooking a tender and delicious 35 dry-aged Caster Bridge sirloin. A simple dish but one that packs a punch in flavour. Take a look.