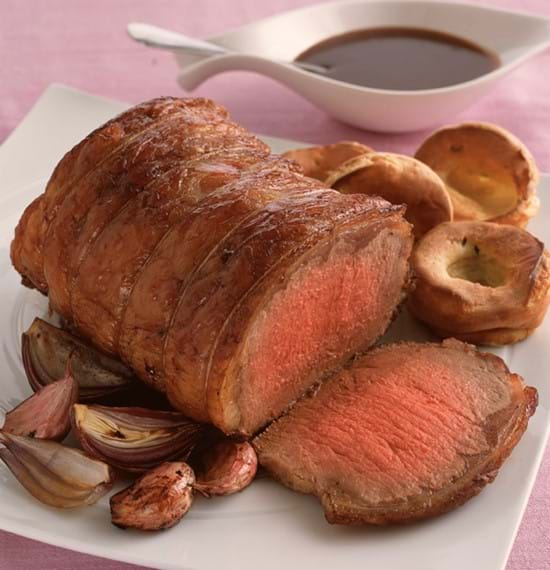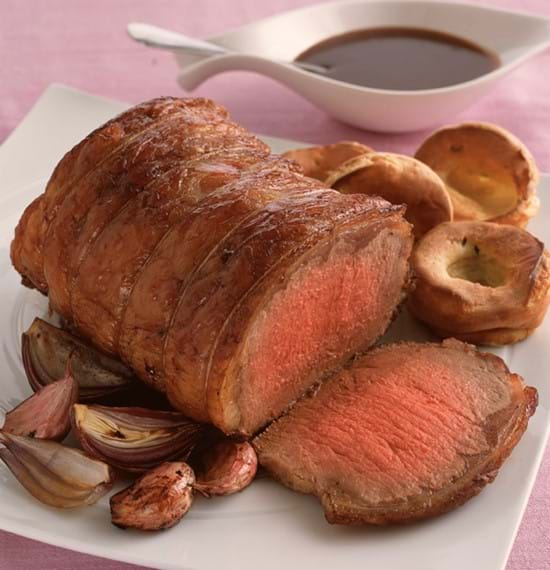 Glazed Sirloin of Beef with Herby Yorkshire Puddings
Easy glaze of beer and fruity redcurrant or quince jelly and interest to the traditional Sunday roast, along with delicious herby Yorkshire puddings.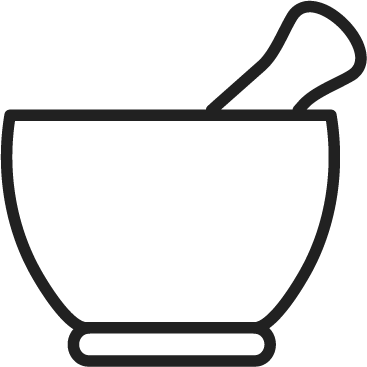 prep time
15 mins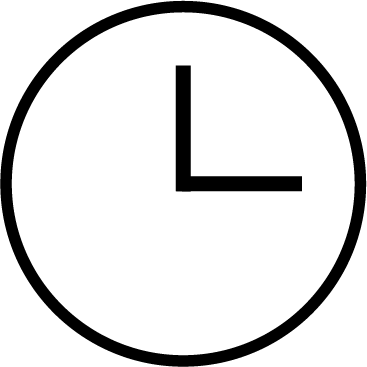 cook time
1 hour 30 minutes serves
6 people
To Cook Rare: 20 minutes per 450g plus 20 minutes
To Cook Medium: 25 minutes per 450g plus 25 minutes
To Cook Well Done: 30 minutes per 450g plus 30 minutes
Ingredients
1 x 1.25kg lean boneless sirloin or topside joint

3 red onions, peeled and cut into wedges

12 fat garlic cloves, unpeeled

6 tablespoons good quality beer

3 tablespoons rowanberry, quince or redcurrant jelly

225g plain flour, sieved

Pinch salt

2 teaspoons English mustard powder

3 eggs, beaten

2-3 teaspoons fresh thyme leaves or1 teaspoon dried thyme leaves

300-400ml milk

Sunflower oil, for cooking
Method
Preheat the oven to 180-190°C, 160-170°C Fan, Gas Mark 4-5.
Place the sirloin joint on a metal rack in a large non-stick roasting tin. Season and open roast for the preferred calculated cooking time. From time to time during cooking continue to baste the joint with the beef juices from the roasting tin.
Prepare the herby Yorkshire puddings; place the flour, salt and mustard powder in a large bowl. Whisk in the beaten egg, thyme and enough milk to produce a smooth thick batter, about the consistency of double cream. Leave the batter to rest for at least 30 minutes.
30-40 minutes before the end of cooking remover the joint and rack from the tin, add the red onions and garlic to the base of the tin then position the beef on top of the vegetables.
Recipes you may also like