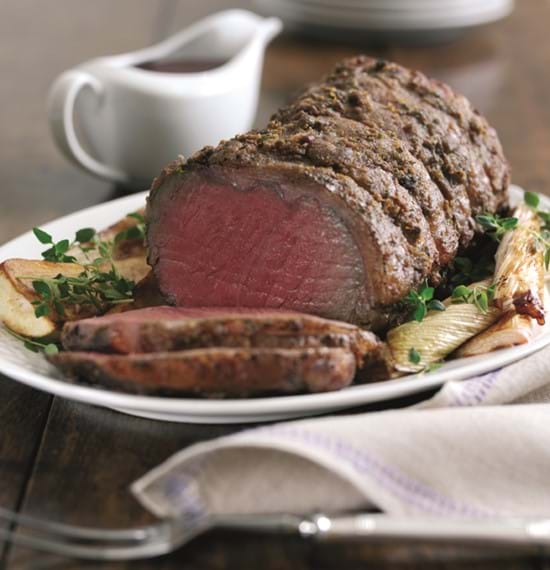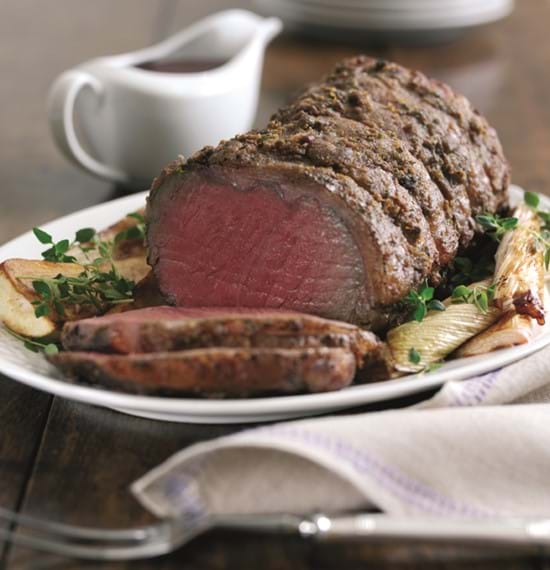 Roast Sirloin of Beef with Chestnut and Chive Butter,Caramelised Parsnips and Leeks
Delicious sirloin, rib or topside joint with a chestnut, orange and cinnamon butter, roast leeks and parsnips and a red wine gravy for an impressive family Sunday roast.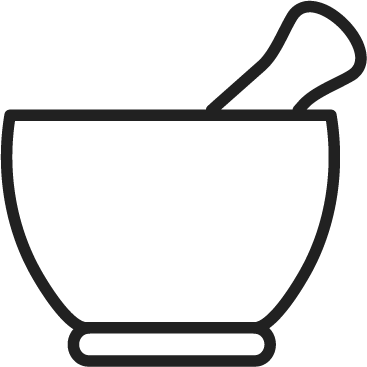 prep time
10 mins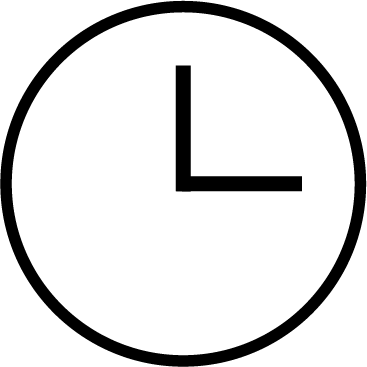 cook time
2 hours serves
8 people
To Cook Rare: 20 minutes per 450g plus 20 minutes
To Cook Medium: 25 minutes per 450g plus 25 minutes
To Cook Well Done: 30 minutes per 450g plus 30 minutes
Ingredients
1.3kg-1.8kg lean sirloin, fore rib or topside joint

75g unsalted butter, softened

75g canned unsweetened chestnut purée

Grated zest of 2 oranges

1 teaspoon ground cinnamon

2 tablespoons freshly chopped chives

900g leeks, topped, tailed and cut in half lengthways

900g medium parsnips, peeled and cut in half lengthways

4 tablespoons sherry vinegar

For the Red Wine Gravy:

25g plain or sauce flour

450ml good, hot beef stock

300ml full bodied red wine
Method
Preheat the oven to 180-190°C, 160-170°C Fan, Gas Mark 4-5.
Prepare the chestnut and chive butter; in a small bowl mix together the butter, chestnut purée, orange zest, cinnamon and chives.
Place the joint on a chopping board, score the skin, season on both sides and spread generously with the chestnut butter. Place any remaining butter in cling film, mould into a sausage shape and freeze for up to 2 months.
Transfer the joint to a metal rack in a large non-stick roasting tin and open roast for the preferred, calculated cooking time, basting occasionally with any meat juices. Cover with foil if browning too quickly.
45 minutes before the end of the cooking time, remove the joint and rack from the tin, add the parsnips and leeks to the tin with the sherry vinegar and gently shake. Place the joint directly on top of the vegetables, and return to the oven for the remainder of the cooking time.
Remove the joint from the tin with the vegetables and transfer to a warmed platter. Cover and set aside to rest for 15-20 minutes.
Prepare the gravy; spoon off any excess fat from the roasting tin and discard. Place the tin over a medium heat and sprinkle over the flour. Stir well with a small whisk or spoon, add a little stock and stir again, scraping the base of the pan to release any rich, beefy sediment.
Add the remaining stock, wine and any meat juices from the platter, adjust the seasoning, if required and simmer for 8-10 minutes, stirring occasionally until reduced to a well-flavoured gravy. Strain before serving.
Serve with potatoes, caramelised vegetables and the gravy.
Recipes you may also like