A beef steak - more commonly referred to as just steak - is a flat cut of beef usually cut across the grain of the muscle fibres. It's a classic cut for a reason: it's easy to cook, handle and store. Generally, a single raw serving will vary between 100 to 600 grams depending on the type of cut.

During the butchering process, the beef carcass is divided into primal cuts from which the more specific 'prime' cuts are then taken from. How you go about preparing, cooking and storing your steak will vary greatly, depending on what type of cut you have. Some of the more common cuts include:
Fillet / Fillet mignon - small, lean with a melt-in-your-mouth level of delicious
Sirloin - a steak lover's favourite. Perfect for pan-frying, griddling or grilling
Ribeye - full of flavour with great marbling - perfect seared in a hot pan or on the BBQ or grill and cooked beyond medium rare
Rump - a popular choice with a bit of a bite, but the most flavour
T-bone / Porterhouse - usually the biggest cuts available. Combines fillet tenderness and sirloin flavour.
Bavette - Bavette is the French name for flank steak – usually taken from the abdominal muscles or lower chest. It is also referred to as the "bib"
Other popular cuts include flat–iron, picanha, bone-in sirloin and tomahawk
You can find more information on cuts in our interactive cuts guide.
While there are so many different cuts to choose from, navigating the shopping aisle may seem confusing. Fear not, as this how-to guide will cover the essentials. Knowing what to do with your cut will make all the difference to the end dish.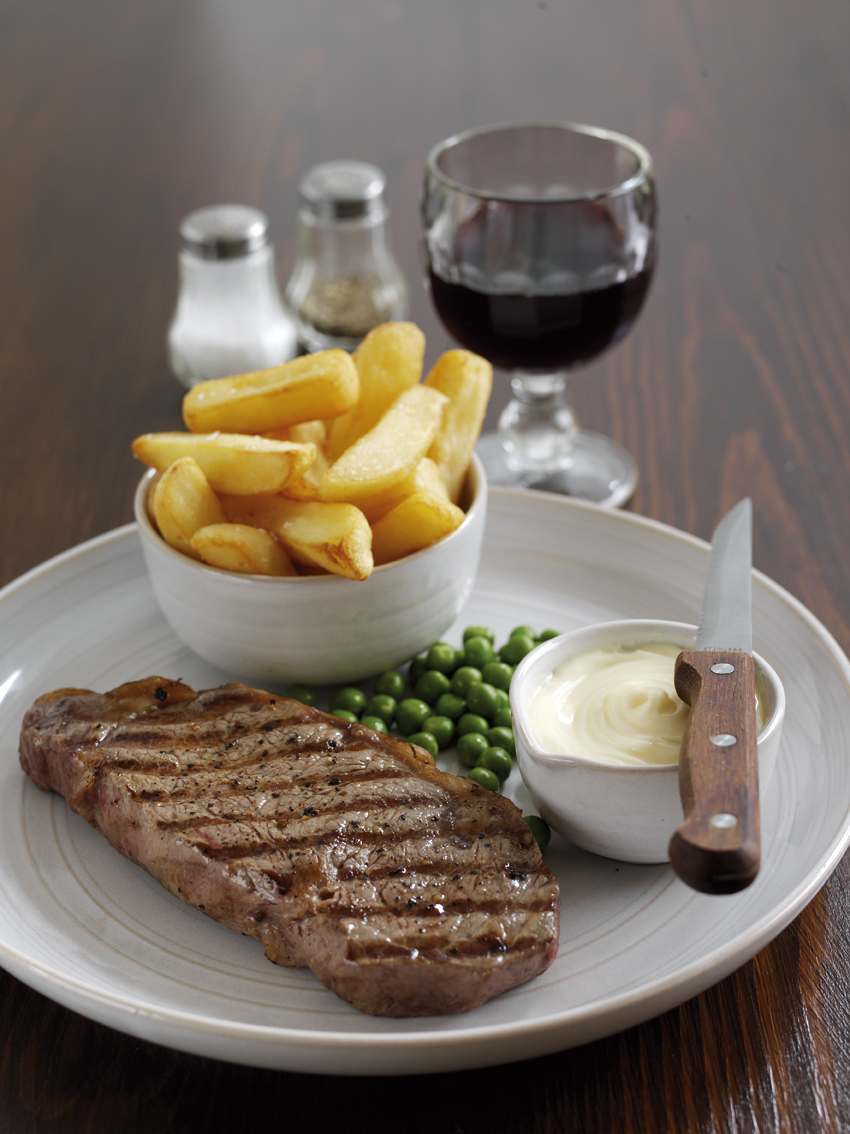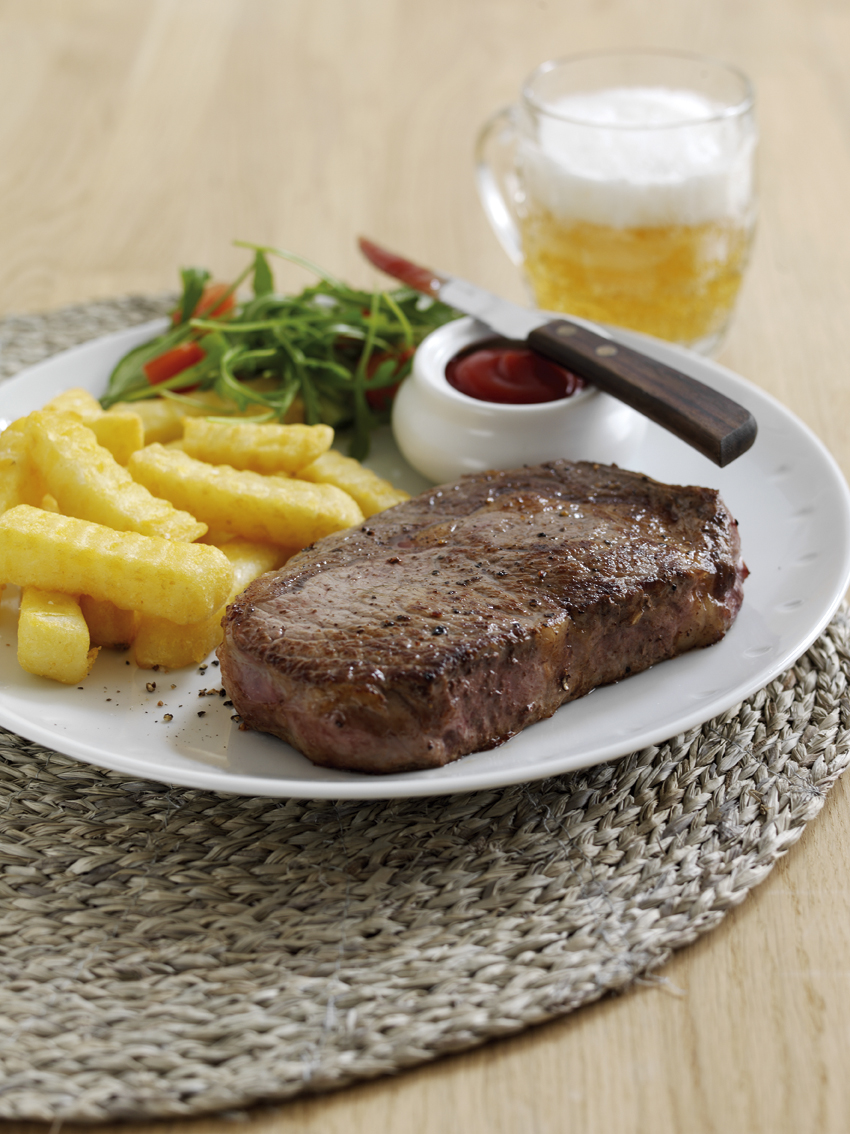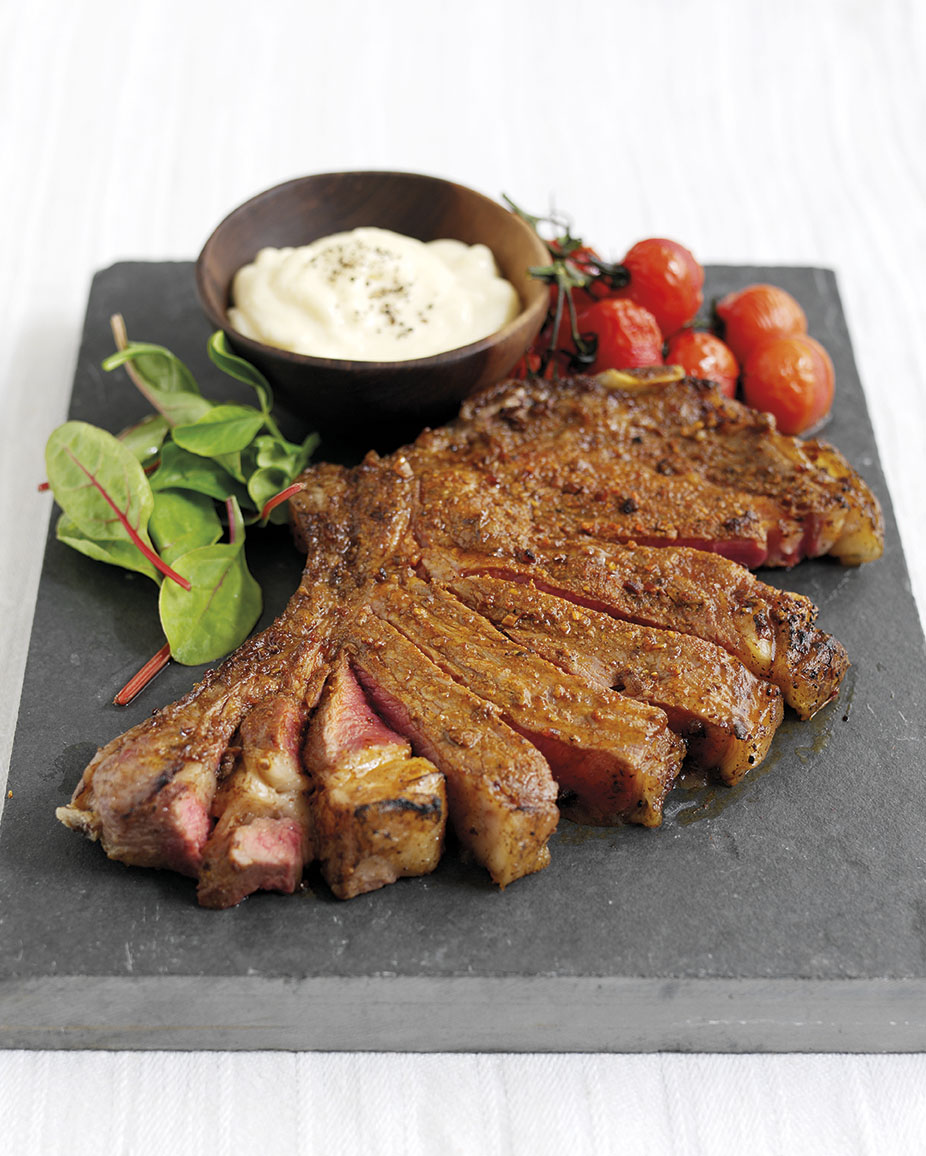 How to buy beef steak
Depending on your budget, you can spend anywhere between £4 and £200 on a single serving of steak. However, expensive doesn't always mean delicious. Here are some things to remember on how to buy steak:
Look for cuts with visible muscle grain
Different steak cuts have different levels of 'marbling'. Marbling is the visible flecks and streaks of white fat that run through the muscle.  During cooking these break down to add that extra flavour to your steak. How much marbling you want in your chosen steak comes down to your personal preference.  These flecks and streaks of fat shouldn't be confused with the fat that runs on the edge of some steaks
A happy medium between lean muscle and flavoursome fat is always a safe bet. A rib eye or sirloin steak balances these two factors well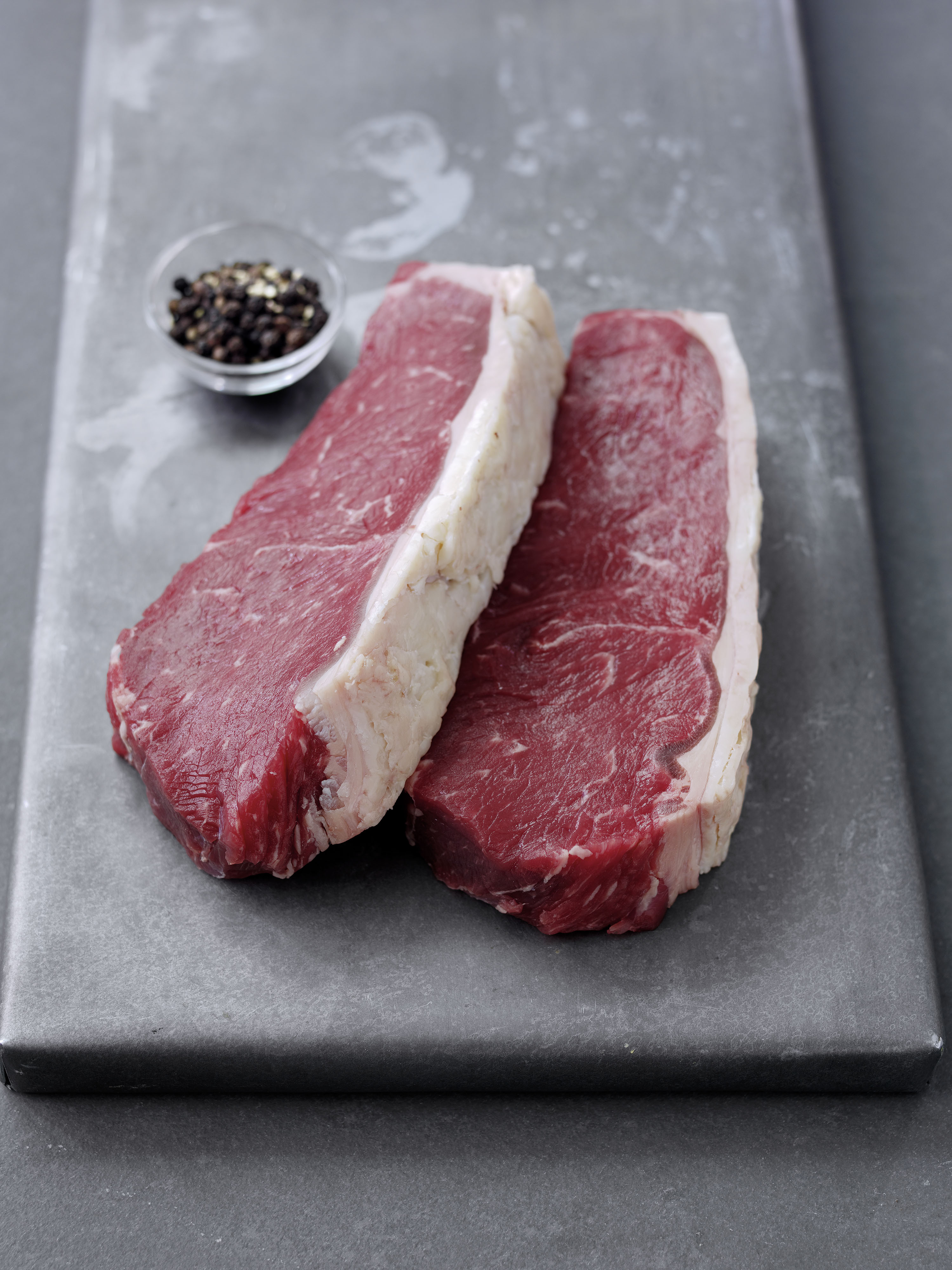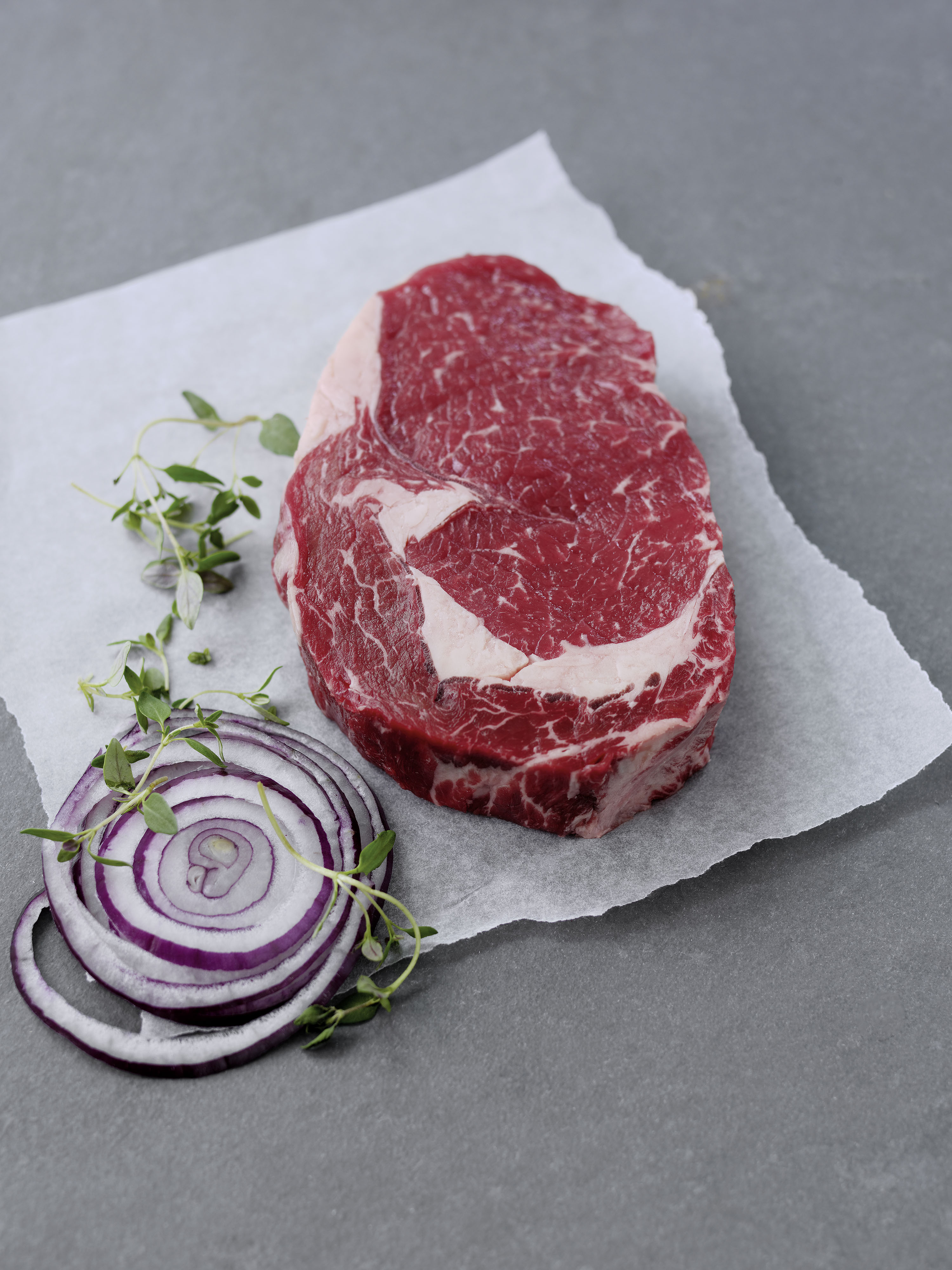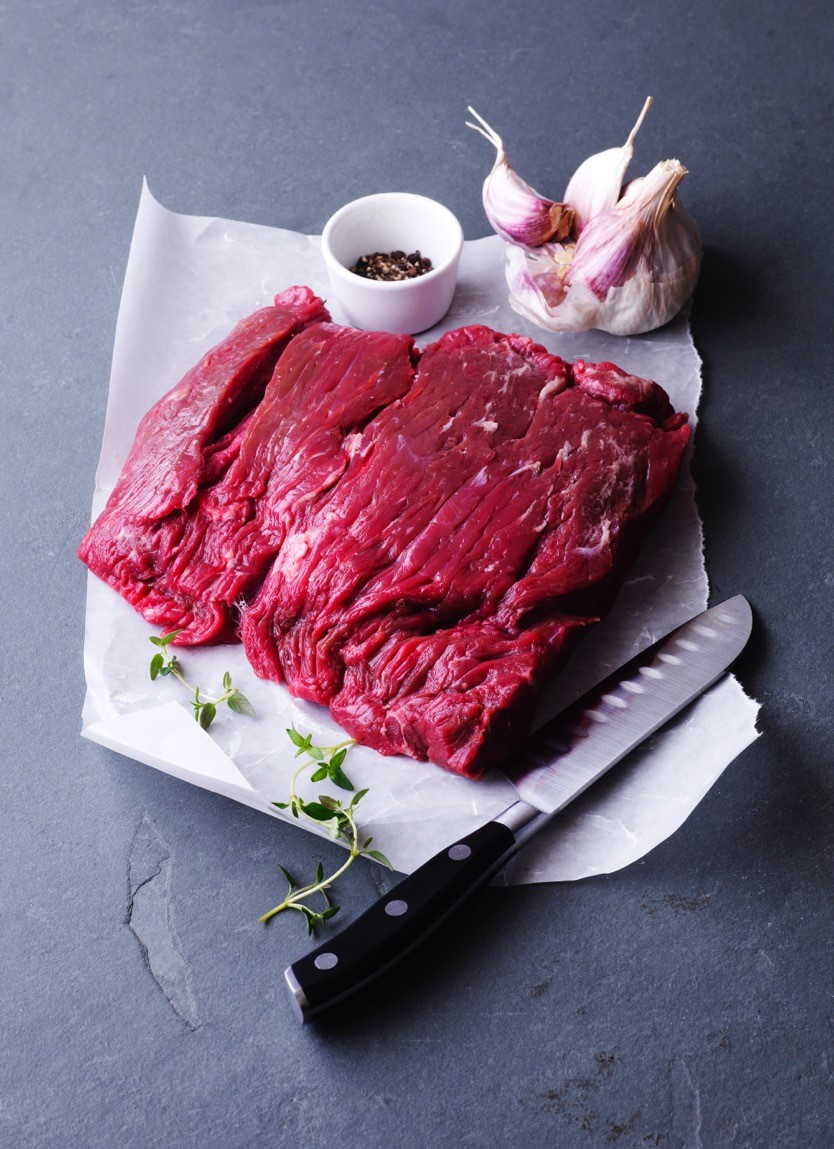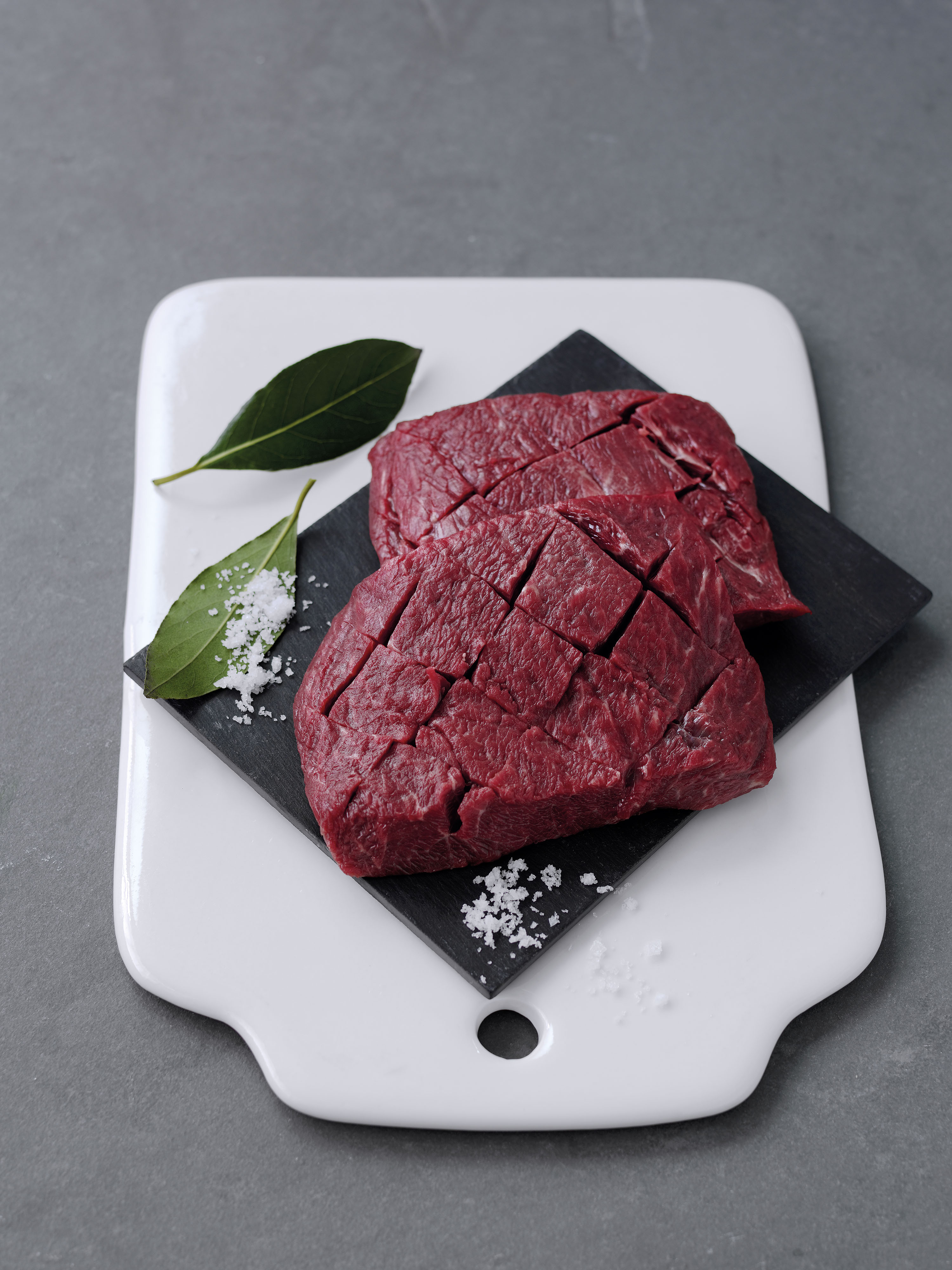 How to store beef steak
Store raw beef steaks at 5°c or below in the fridge (check your fridge is cold enough by using a fridge thermometer) and up to 4-6 months in the freezer at -18°C.



How to prepare beef steak
This is sound advice for preparing any steak cut. For even cooking, get your steak out of the fridge and leave for about 30 minutes to allow it to get up to room temperature. Once this is done, pat dry any excess moisture (you'll get a better crust).  Oil the steak and not the pan and season just before cooking.



How to cook beef steak
How to cook your steak is very much a case of personal preference. It's a wide spectrum and, over time, it's worth experimenting to find out how you like yours best. You can find specific details on cooking times here or for a quick reference check out the photographs below.
Pan-frying is the most common steak cooking method. Though you can use a grill, frying your steak usually produces the best results:
Bring a wide, heavy-based frying pan to a very hot temperature
Oil your steak and not your pan, season and cook. At this stage pop a knob of butter and some garlic and/or herbs in too. Experiment with dry rubs (rubbed into the steak) or flavoured butters (added on top of the steak)
Turn the steak only once during cooking with tongs.  Don't use a fork to turn meat over, otherwise valuable meat juices can escape and the meat fibres can become tough
For extra succulence, leave the steak to rest on a warm plate covered with another plate or some foil to maintain the heat and moisture.   It is very important to let it rest as it improves the tenderness and juiciness of the meat. After cooking, the proteins relax and the juice travels back to the centre of the meat
Serve whole or carved into slices and add the remaining meaty juices from the plate or pan as you see fit.  You can use these juices to make an accompanying sauce, three of our favourites are 

peppercorn sauce

, 

Diane

 sauce

 and a

 r

ed wine 

sauce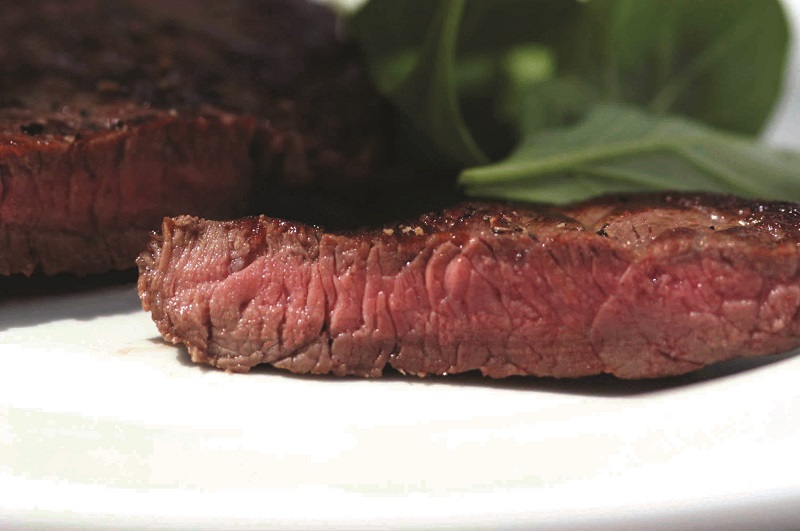 Rare: 2-3 mins on each side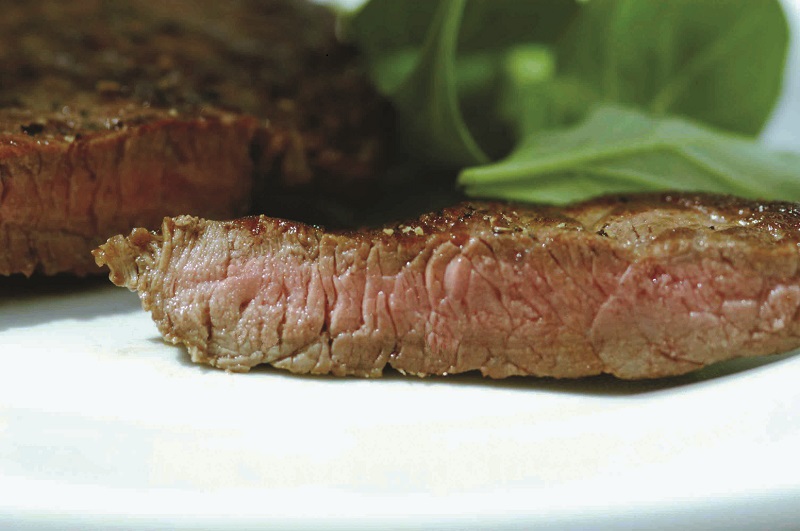 Medium: 4 - 5 mins on each side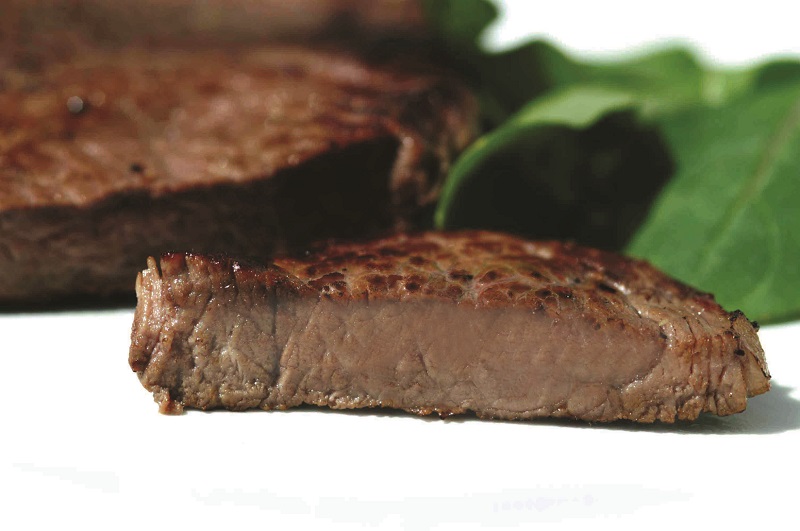 Well done: 6 - 7 mins on each side

Discover more
While you can't go wrong with the classic side serving of chips, if you're looking to mix up your steak dinner, we have plenty of inspirational recipes for you to try.
Let us know how your steak turned out and follow us on Facebook, Twitter, Instagram and YouTube! For even more tips and insights, make sure you check the rest of our how-to-guides and blog for the latest news.