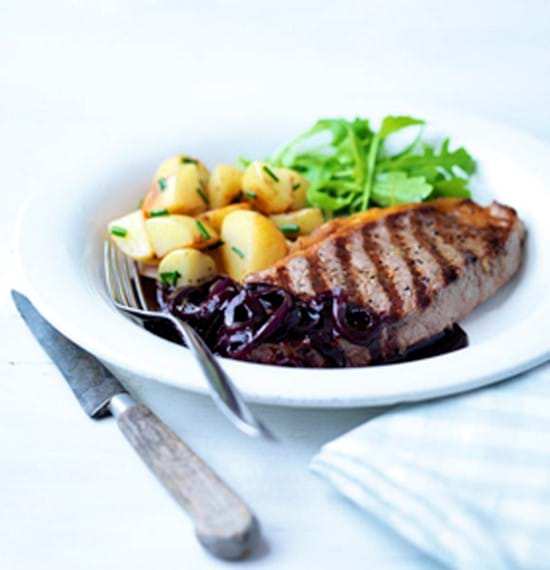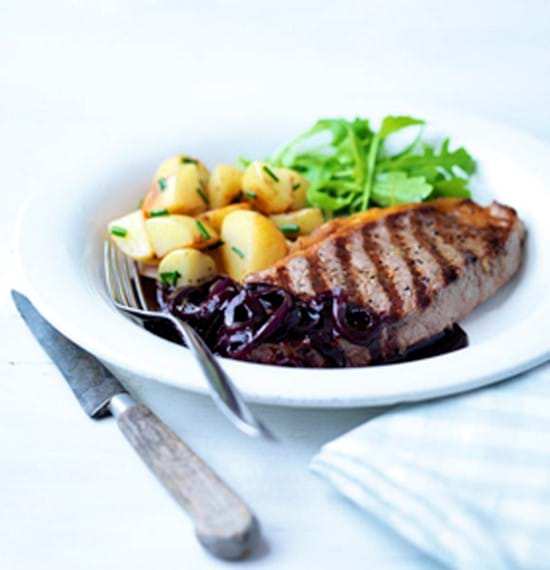 Steaks with Red Wine Sauce
A quick pan-fried steak supper dish served in under 20 minutes with a delicious sauce made with red wine and stock, featuring balsamic vinegar,red wine, red onions, butter and beef stock. A great recipe for two.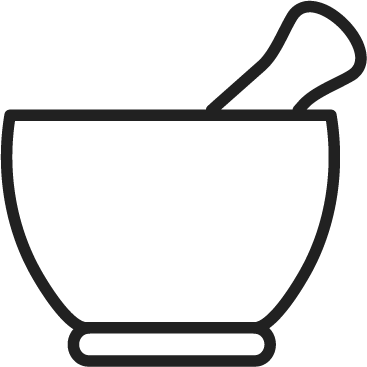 prep time
10 mins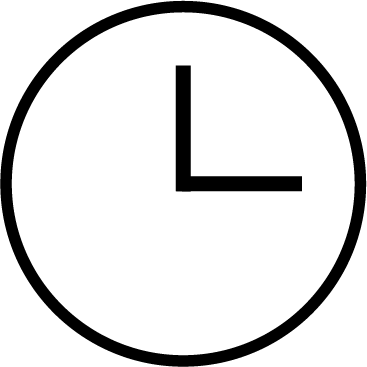 cook time
20 minutes serves
2 people
Based on a 2cm/¾inch thick steak
To Cook Rare: 2½ minutes on each side
To Cook Medium: 4 minutes on each side
To Cook Well Done: 6 minutes on each side
Energy(KJ)

2334

Energy(Kcal)

560

Fat(g)

28.3999996185303

Saturates(g)

12.3000001907349

Carbohydrate(g)

4.40000009536743

Sugars(g)

3.5

Fibre(g)

0.800000011920929

Protein(g)

54.5

Salt(g)

2.29999995231628
Ingredients
2 sirloin, rib-eye, rump or centre cut steaks

Salt and freshly milled black pepper

15ml/1tbsp olive oil

For the Red Wine Sauce:

25g/1oz unsalted butter

1 small red onion, peeled and sliced

15ml/1tbsp good balsamic vinegar

200ml/7floz good red wine

200ml/7floz good, hot beef stock
Method
To prepare the red wine sauce; heat half the butter in a large non-stick frying pan, add the onion and vinegar and cook over a medium heat for 2-3 minutes.
Add the wine and reduce the liquid to about a third. Add the stock and reduce by half (about 5 minutes). Remove from the heat and whisk in the remaining butter.
Season the steaks, brush with oil on both sides and cook under a preheated grill, according to your preference. Transfer to warm serving plates and cover loosely with foil to keep warm and leave to rest for about five minutes. Stir any meat juices from the steak plate into the sauce.
Serve the steaks with the sauce and seasonal vegetables.
Recipes you may also like