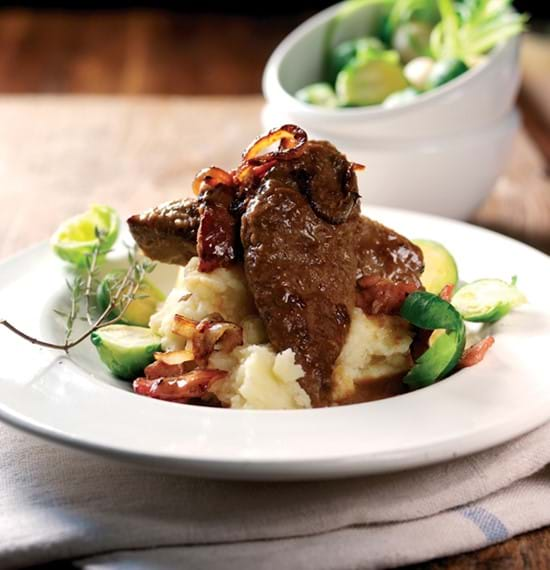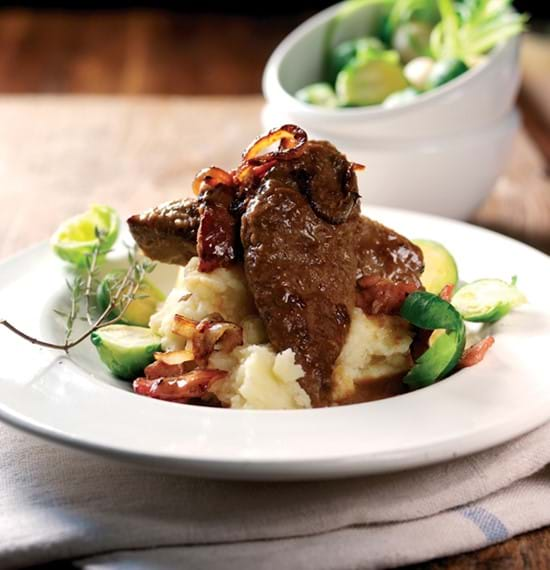 Pan Cooked Lambs Liver and Onions
Loved by some and hated by others. This liver and onion recipe is really tasty and served with mashed parsnip - an absolute native of the English terrain.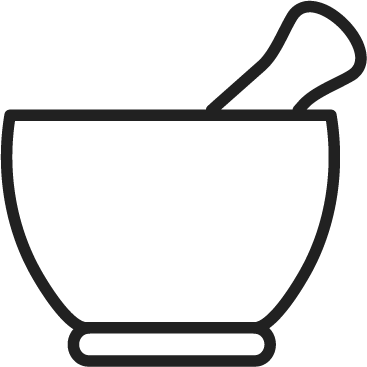 prep time
10 mins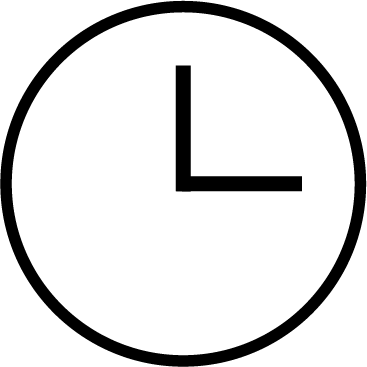 cook time
10 minutes serves
2 people
Energy(KJ)

1584

Energy(Kcal)

378

Fat(g)

20.799999

Saturates(g)

9

Carbohydrate(g)

18

Sugars(g)

5.6

Fibre(g)

2.4

Protein(g)

31

Salt(g)

3
Ingredients
225g/8oz lamb's liver, rinsed and sliced

15g/½oz butter

1 onion, peeled and sliced

75g/3oz smoked bacon lardons

1 garlic clove, peeled and crushed

2 large sprigs fresh thyme

15ml/1tbsp plain flour

Salt and freshly milled black pepper

5ml/1tsp balsamic or red wine vinegar

300ml/½pint boiling water

15ml/1tbsp gravy granules
Method
Heat the butter in a large frying pan. Add the onion, bacon lardons, garlic and thyme. Cook for 2-3 minutes.
Season the flour with salt and black pepper and coat the liver.
Add the liver to the pan and brown for about 5 minutes. Add the vinegar and water mixed with the gravy granules and bring to the boil.
Serve with parsnip mash and seasonal vegetables.
Recipes you may also like