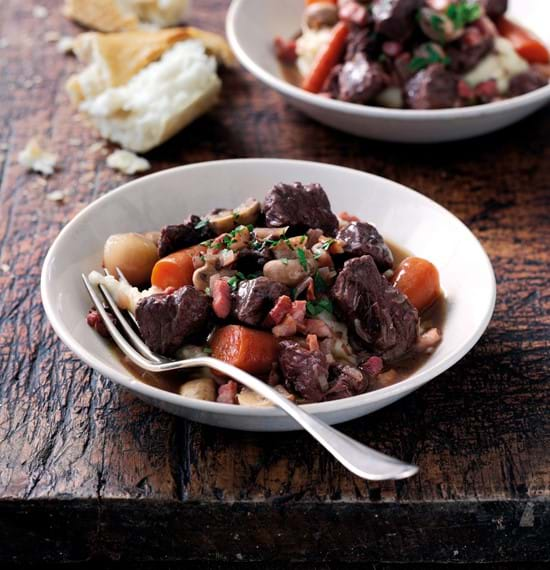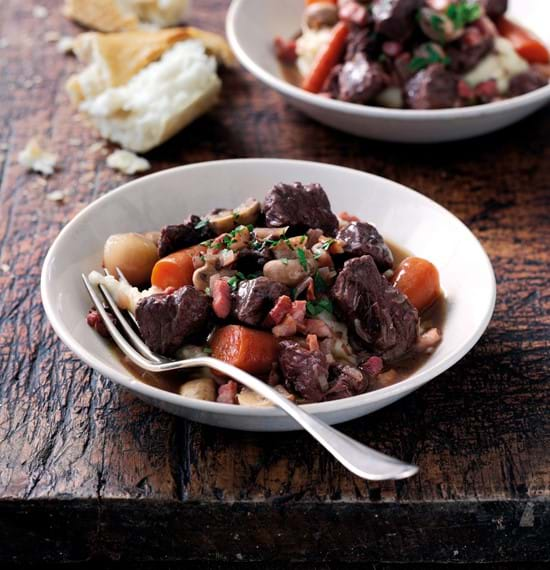 Beef Bourguignon slow cooker recipe
Beef bourguignon tastes fantastic when it's made in a slow cooker, because of all the extra time allowed for the dish to sit in its own juices allowing the flavour to deepen and beef to tenderise. This French beef stew combines beef cubes, mushrooms, shallots or onions, carrots, red wine, fresh herbs and a beef bourguignon sachet mix for a delicious result. Simply put all the ingredients in a slow cooker for a few hours and voila!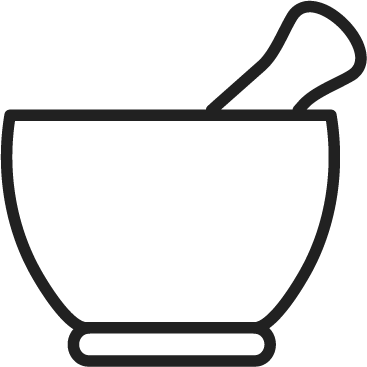 prep time
15 mins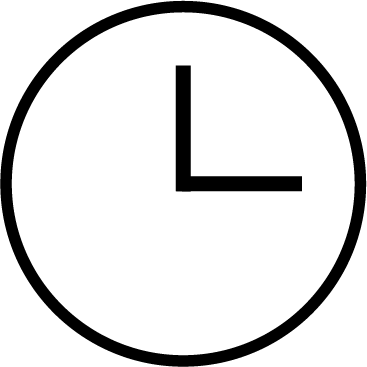 cook time
6 hours serves
6 people
Ingredients
675g lean chuck steak or boneless shin, cut into 5cm cubes

2 garlic cloves, peeled and chopped or crushed

1 medium onion, peeled and chopped

1 large carrot, peeled and chopped or 100g Chantenay carrots, tops removed

100g button mushrooms, halved

1 x 40g sachet beef bourguignon seasoning mix

450ml good, hot beef stock or red wine

Dash Worcestershire sauce or mushroom ketchup

Freshly chopped flat-leaf parsley, to garnish
Method
Put all the ingredients except the seasoning mix in a large slow cooker.

Mix the sachet contents with the stock or wine and pour over the beef and vegetables.

Cook on HIGH for 4-6 hours or LOW for 8-10 hours or according to your manufacturers' handbook.

Remove the lid, stir and serve with new or mashed potatoes and seasonal vegetables.
Additional Recipe Information:
This beef bourguignon slow cooker recipe is worth taking your time over. We strongly recommend you prepare your beef and veg in the morning, to cook it all on low for the full 10 hours until dinner time, which will help you get the best out of the slow cooker method.
However if you have less prep time available, you can always slow cook your ingredients for 3 hours instead, using a higher temperature to make sure it's cooked in time.
Recipes you may also like