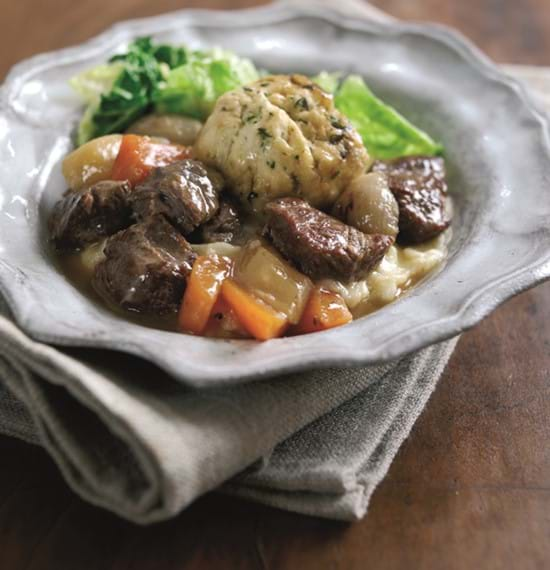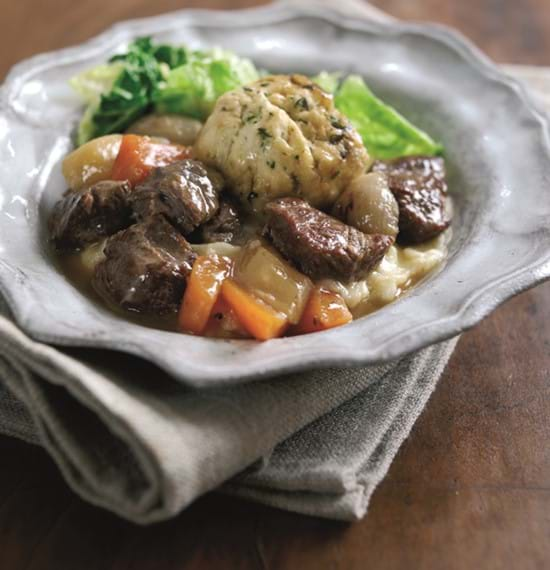 Beef Casserole with Herb Dumplings
A hearty beef casserole using cubes of shin or chuck steak served with herb dumplings. A great weekend dish.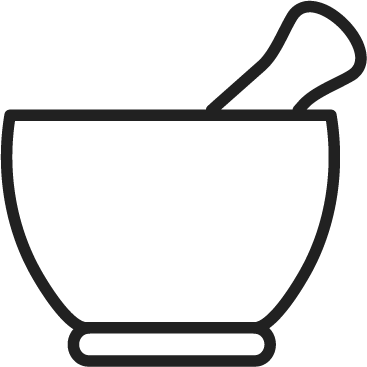 prep time
20 mins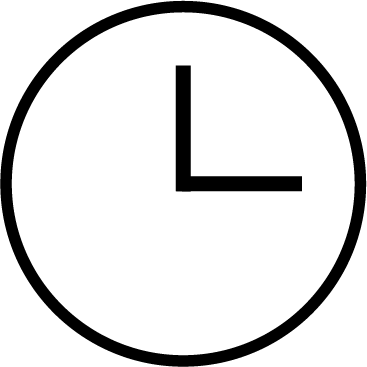 cook time
2 hours serves
6 people
Ingredients
675g/1½lb lean boneless shin or chuck steak, cut into 2.5cm/1inch cubes

Salt and freshly milled black pepper

30ml/2tbsp oil

10 small shallots, or button onions, peeled

1 large garlic clove, peeled and crushed

2 large carrots, peeled and chopped

2 medium parsnips, peeled and chopped

30ml/2tbsp plain flour

900ml/1½pint good, hot beef stock

45ml/3tbsp brandy or cognac, optional

30ml/2tbsp horseradish sauce

2 bay leaves

2 large sprigs fresh thyme

For the Herb Dumplings:

225g/8oz self-raising flour

Pinch salt

50g/2oz cold butter, cubed

30ml/2tbsp freshly chopped thyme or flat-leaf parsley

120-150ml/8-10tbsp cold water
Method
Preheat the oven to Gas mark 3, 170°C, 325°F. Heat the oil in a large non-stick pan, season the beef and cook for 4-5 minutes in batches until brown and transfer to a 1.7L/3pint ovenproof casserole dish.
In the same pan add the shallots or onions, garlic, carrots and parsnips and
cook for 3-4 minutes, stirring occasionally. Stir in the flour, cook for 1-2 minutes then spoon into the casserole dish.
Add the stock, brandy or cognac, if used, horseradish sauce and herbs. Bring to the boil and reduce the heat. Cover and cook in the oven for 1½-2 hours, stirring occasionally.
To prepare the dumplings; put the flour and salt into a large bowl and rub the butter into the flour until the mixture resembles breadcrumbs. Add the remaining ingredients. Mix together to form a smooth dough and shape into 8 medium-sized balls.
20-25 minutes before the end of the cooking time remove the casserole from the oven, adjust the seasoning, add the dumplings and return to the oven uncovered.
Serve with creamy mash and braised Savoy cabbage.
Tips:
For a more traditional dumpling recipe replace the butter with beef suet.
Recipes you may also like