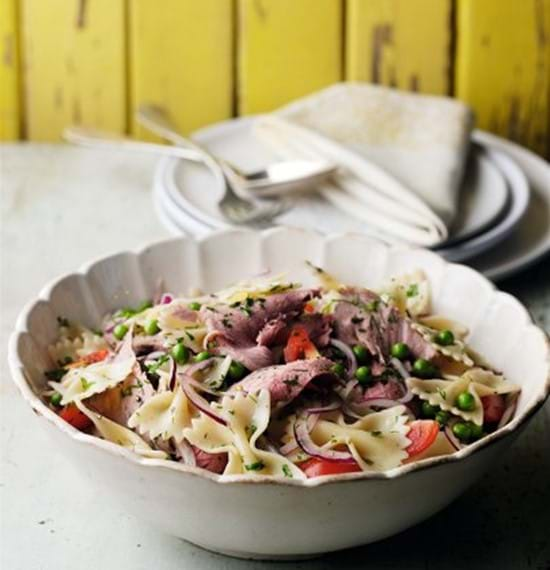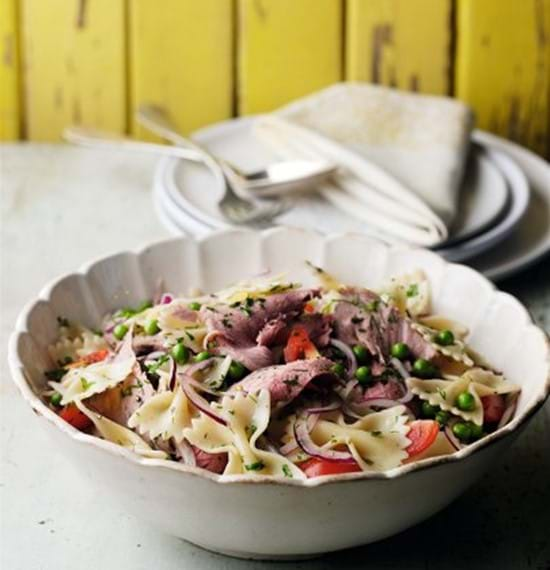 Beef,Pasta and Pea Salad with Herb Dressing
A great recipe to use up cooked roast beef when combined wihte cooked pasta, onions, peas, cherry tomatoes combined in a herb dressing.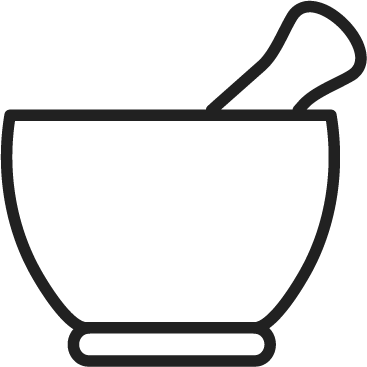 prep time
15 mins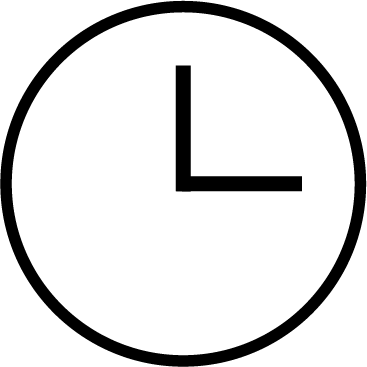 cook time serves
4 people
Ingredients
375g thinly sliced cooked roast beef

175g dried small pasta shapes, cooked and cooled

1 small red onion, peeled and thinly sliced

175g green beans, topped, tailed and blanched or fresh peas

75g cherry tomatoes, quartered

For the Herb Dressing:

3 tablespoons freshly chopped flat-leaf parsley

1 tablespoon freshly chopped dill

4 tablespoons olive oil
Method
Prepare the herb dressing; in a small bowl mix all the ingredients together and set aside.
Place the pasta, onion, peas or green beans and tomatoes in a large salad bowl and stir though the dressing.
Add the beef and toss lightly. Serve immediately with crusty bread.
Tips:
If you use this recipe for a picnic, add the dressing just before serving.
Recipes you may also like