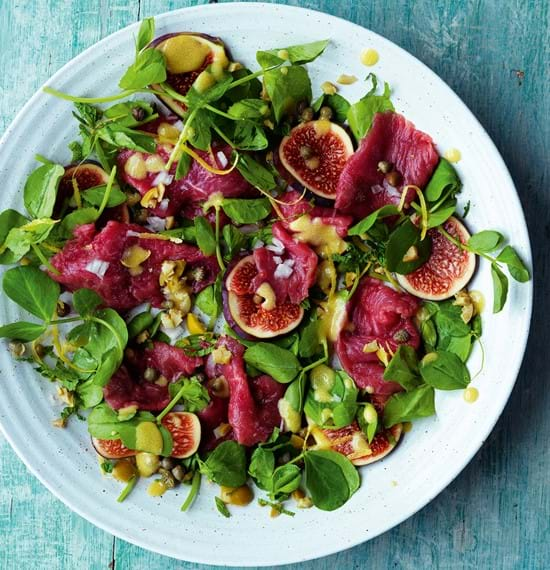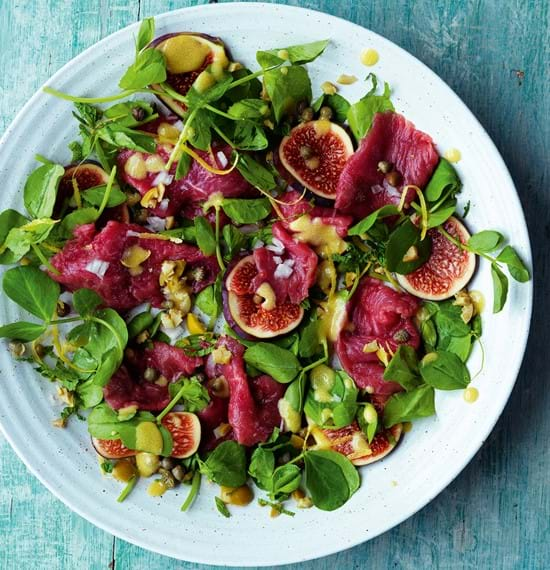 Lamb Carpaccio with Figs, Olives and Mint
This classic raw dish is traditionally produced with beef fillet, but we had added a twist to the recipe by using thinly sliced lamb cannon and for the salad the addition of: ripe figs, shallots, pea shoot leaves, capers and herbs, before the mustard dressing is drizzled over for the finishing touch. A great entertaining recipe too.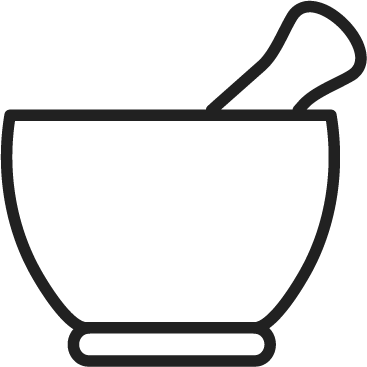 prep time
50 mins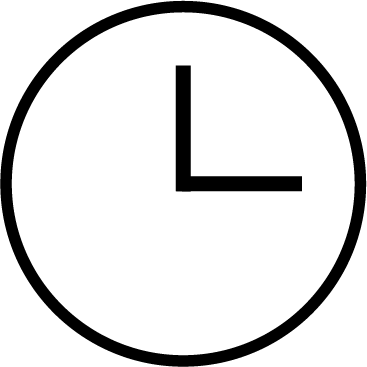 cook time serves
8 people
Ingredients
225-300g/8-10oz lean lamb cannon, fat removed and chilled

50g/2oz pea shoots or rocket leaves, rinsed

1 shallot, peeled and finely chopped

50g/2oz pitted green olives, drained and roughly chopped

4 fresh, ripe figs, thinly sliced

Small handful freshly chopped mint

Grated zest of 1 lemon

Salt and freshly milled black pepper

30ml/2tbsp capers, rinsed

For the Mustard Dressing

:60ml/4tbsp extra virgin rapeseed or olive oil

15ml/1tbsp lemon juice

10-15ml/2-3tsp Dijon mustard

15ml/1tbsp white wine vinegar
Method
To make the mustard dressing; place all the ingredients into a screw-topped jar and shake well. Season.
Remove the lamb from the fridge and slice as thinly as possible across the grain of the meat.
Place the slices between sheets of cling film and using a rolling pin or meat mallet flatten evenly into wafer-thin slices. Chill for 30 minutes along with a large serving platter.

Arrange the pea shoots or rocket leaves onto the platter, then the lamb slices, slightly overlapping. Season and garnish with the shallot, olives, figs, mint, lemon zest, seasoning and capers.  Drizzle over the dressing and serve immediately.