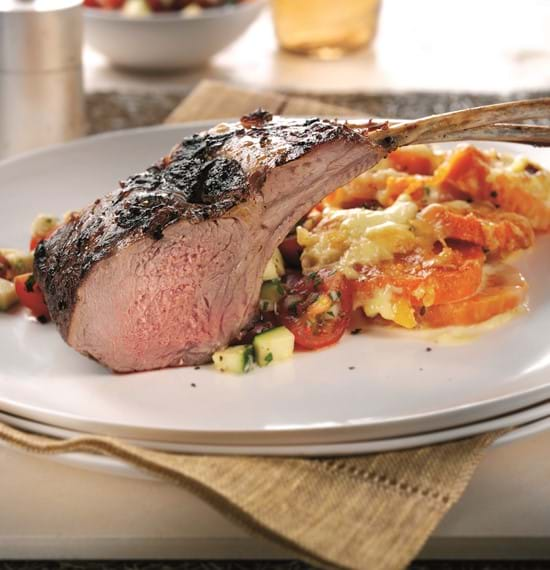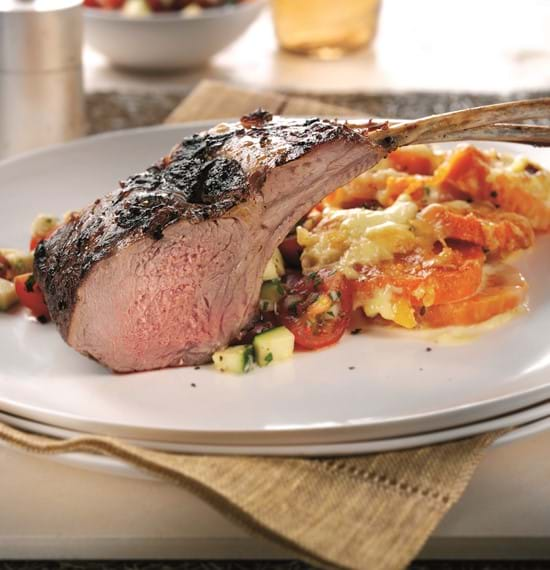 Roast Rack of Lamb with Allspice,Rum and Balsamic Glaze served with a Tomato and Courgette Salsa
Roast Rack of Lamb with Allspice, Rum and Balsamic Glaze served with a Tomato and Courgette Salsa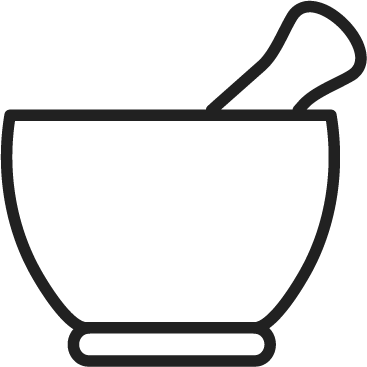 prep time
20 mins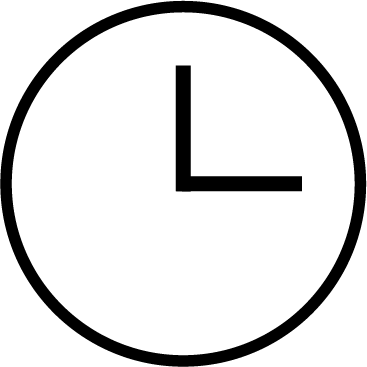 cook time
20 minutes serves
4 people
Ingredients
2 x 6 lean racks of lamb, French trimmed

Salt and freshly milled black pepper

5ml/1tsp allspice powder

25g/1oz dark brown sugar

30ml/2tbsp good, aged balsamic vinegar

30ml/2tbsp dark rum

25g/1oz butter

For tomato and courgette salsa

:15ml/1tbsp sunflower oil

25g/1oz butter

2 large courgettes, cut into small dice

225g/8oz cherry tomatoes, quartered

1-2 shallots, peeled and finely chopped

1 red chilli, deseeded and finely chopped, optional

Pinch caster sugar

30ml/2tbsp freshly chopped flat-leaf parsley or basil leaves

Finely grated zest and juice of ½ lemon

Salt and freshly milled black pepper

For sweet potato gratin

:675-900g/1½-2lb sweet potatoes, peeled and left whole

25g/1oz butter, softened

Salt and freshly milled black pepper

15ml/1tbsp fresh thyme leaves

450ml/¾pint hot double cream

25-50g/1-2oz cheese, grated
Method
Preheat the oven to Gas mark 9, 240°C, 450°F.
Place the racks, fat side up on a chopping board and lightly score. Season on both sides with salt, pepper and allspice and place in a large shallow dish.
Prepare the glaze; in a small bowl mix together the sugar, vinegar and rum. Pour over the racks, cover and leave to marinate for 20 minutes.
Heat the oil in a large non-stick frying pan under a moderate heat, remove the racks from the marinade and brown for 3-4 minutes on both sides.
Transfer the racks to a medium-sized roasting tin and roast for 5-15 minutes, depending on how your lamb is preferred. Cover the bones with foil if browning too quickly.
Meanwhile prepare the tomato and courgette salsa; mix all the ingredients together into a large bowl, cover and set aside at room temperature until required.
Serve the racks with the salsa and a sweet potato gratin.
Sweet Potato Gratin:
Preheat the oven to Gas mark 6, 200°C, 400°F.
Boil the potatoes in a large pan for 5 minutes. Drain, set aside to cool and cut into 2.5cm/1inch slices.
Grease a 1.2L/2 pint ovenproof dish with the butter and arrange the potatoes in layers, seasoning well.
Scatter over the fresh thyme leaves, pour over the double cream and sprinkle over the grated cheese.
Bake in a preheated oven for 25-30 minutes until bubbling and golden brown.
Recipes you may also like