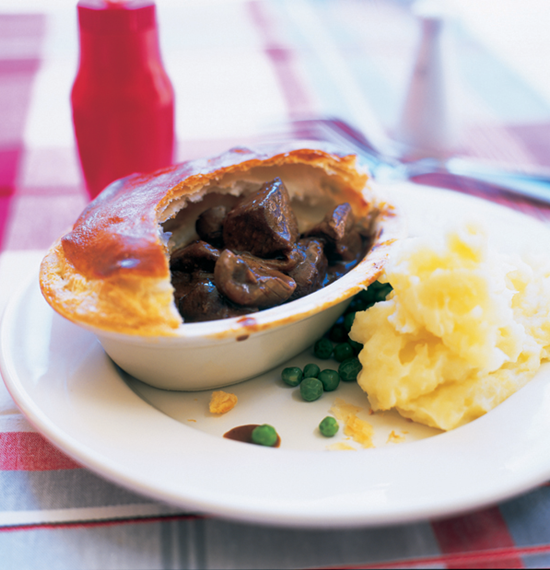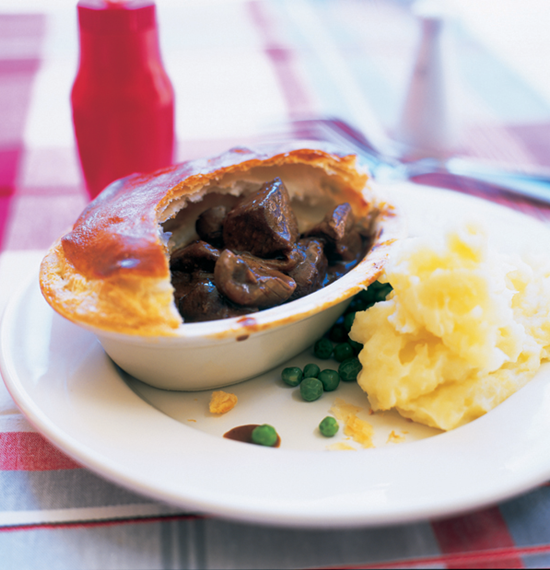 Steak and Kidney Pie
Steak and kidney pie is a classic for a reason. This hearty British dish combines beef braising or stewing cubes, kidney and mushrooms in a rich gravy with a light puff pastry top. Our steak pie recipe is the ultimate comfort food.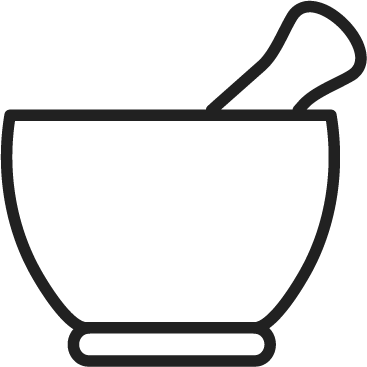 prep time
10 mins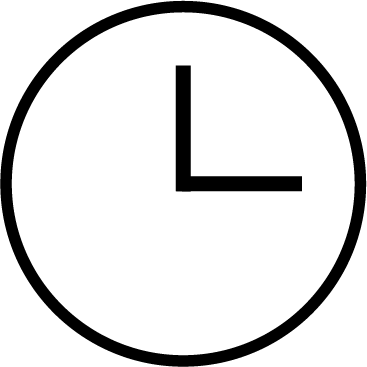 cook time
2 hours serves
4 people
Ingredients
450g lean beef stewing or braising cubes

225g kidney, cored and cut into pieces

1 tablespoon oil

1 onion, peeled and sliced

100g oyster mushrooms, chopped

300ml good, hot beef stock (Double this amount for extra gravy)

2 tablespoons tomato purée

2 tablespoons gravy granules (Double this amount for extra gravy)

500g prepared puff pastry

1 egg, beaten
Method
In a pan heat the oil and brown the beef for 4-5 minutes. Transfer to a large ovenproof pie dish. Add kidney, onion and mushrooms, cut into pieces. Mix together stock, tomato purée and gravy granules and pour over the meat and vegetables. Cool slightly then spoon into the base of the pie dish.
Preheat the oven to 180-190°C,

160-170°C Fan

, Gas Mark 4-5.
Roll out the pastry large enough to cover the pie dish. Dampen the edges of the dish with a little water and place pastry on top of the meat mixture, trim off any excess pastry and lightly press the edge to seal. Brush with the egg and place into a preheated oven for 2 hours. To prevent burning, once the pastry is risen and golden brown, cover with foil.
Mix together the other half of your gravy granules and stock on a low heat until the granules are dissolved.
Serve with mashed potato, peas and additional gravy.
Additional Recipe Information:
Top tips for making steak and kidney pie
We've livened up our steak and kidney pie recipe with oyster mushrooms, to add complexity and depth to the flavour. They're available in most large supermarkets in the UK. However, if you can't get hold of them, you can always swap them out for British field mushrooms, chestnut mushrooms, or whichever other variety are available.
We recommend a splash of extra gravy when serving, to go with your classic peas and mash combo. So if you want this perfect finishing touch to your steak pie, you'll need twice the amount of beef stock and gravy granules.
Recipes you may also like