Roast lamb, mint sauce, gravy, veg and a glass of red – what more could you ask for? The first on that list may seem daunting, as some people worry that roasting lamb might be tricky.  But fear not! When you know how, roasting lamb is simple. From choosing and preparing your cut, to nailing the roasting time and carving like clockwork - this how to roast lamb guide will have you cooking like a pro in no time at all!



Choosing Your Lamb Cut


You may be a little wary of what lamb cut to choose for your roast, as there are often different choices available at your local butchers or supermarket. Selecting the appropriate lamb cut is the first step to perfecting that Sunday roast.  When buying lamb, remember to look for the Red Tractor or Quality Standard Mark logo.
Here are some of the best cuts for roasting: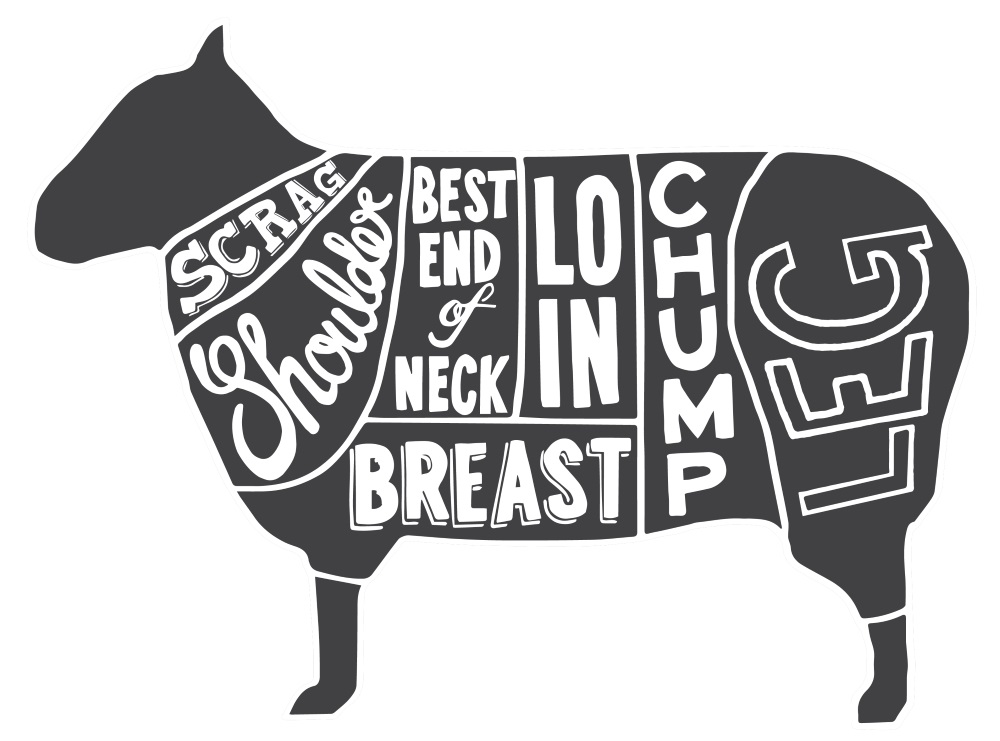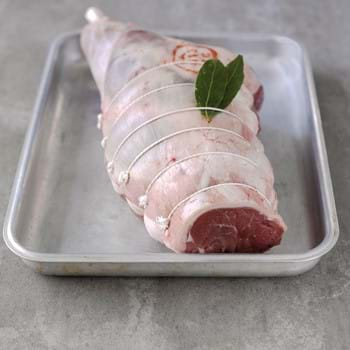 ​
Leg​
Probably the most popular cut of lamb for roasting. This cut is ideal for serving large numbers with plenty of lean, tender meat to get stuck into.
Pictured: Traditional carvery leg of lamb
​
Shoulder​
This is a very cost-effective cut as it carries a bit more fat than the leg, but is just as sweet and succulent.  Opt for a boneless, rolled joint as carving is much easier. Benefits from a low and slow roast.
Pictured: rolled boneless shoulder of lamb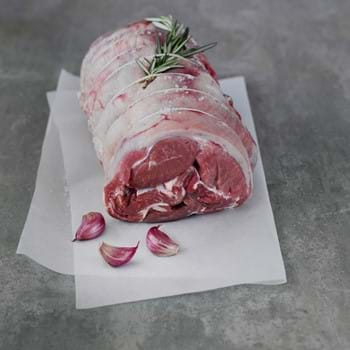 Now you've got your perfect lamb cut ready for roasting, here come the fun bits! Here we talk through ways in which you can enhance the flavour of your roast lamb, all the way through to dishing it up. If you're finding your feet or experimenting with something new, these tips should help your lamb burst with flavour.

Seasoning
An absolute classic for roasting lamb would be rosemary and garlic. To get this right, all you need to do is make small incisions into the lamb making sure you don't cut too deeply. Push some sliced garlic and small sprigs of rosemary into each incision. As the lamb cooks the garlic and rosemary should infuse into the meat, providing a rich, aromatic flavour.
This is the simplest way to season lamb, but if you're looking for something a bit more experimental we have plenty of jaw-dropping ideas for your roast lamb here.

Cooking
If time allows, remove your joint from the fridge an hour before roasting 

to allow it to get up to room temperature, this helps to ensure a more consistent, even cooking of the joint

Make sure the lamb joint is in the centre of the oven
Place the joint uncovered on a wire rack in a roasting tin ensuring any fat is on the top. This allows the juices to run down and baste the joint naturally.  Alternatively, pop the joint on a bed of root vegetables (carrots, parsnips and potatoes)
Weigh lamb joints before calculating your preferred cooking time, please see table below
Allow the joint to rest for 15-20 minutes after cooking to let the meat fibres relax and the juices distribute evenly so the joint is moist and easy to carve. Simply cover with foil to retain the heat
To test the temperature during cooking, use a meat thermometer. There are two varieties available. One you insert in the centre of the raw joint, or at the thickest point, and cook until the desired internal temperature is reached. The other is inserted into the cooked joint after roasting. This gives an instant reading.
As a quick reference temperatures should be as follows: Medium 70 - 75°C, Well Done 75 - 80°C

Lamb cut

Roast and cooking time: 180-190°C, 160-170°C Fan,  Gas Mark 4-5

Lamb Joints: Leg, Shoulder, Breast, Shanks, Rack

Medium: 25 minutes per 450g  + 25 minutes.          Internal temperature should be: 70 - 75°C

Well-done: 30 minutes per 450g  + 30 minutes.       Internal temperature should be: 75 - 80°C
Now your delicious roast lamb is oozing with loads of flavour, while the rest of the family dish up their veg, it's time to bring it home and carve off some succulent slices. Always remember to:
Make sure your knife is very sharp and straight-edged or slightly scalloped to avoid ripping the meat
Place the joint on a carving board with the meatier side of the joint facing upwards. A carving fork placed firmly in the narrowest part of the joint will help keep the meat steady
Aim for slices approximately a quarter of an inch thick
Continue slicing until all the meat is off the bone
For more details watch expert butchers as they show you how to carve a leg of lamb.