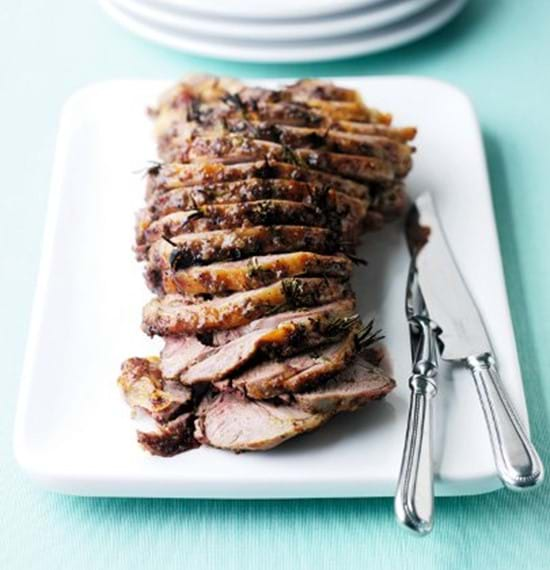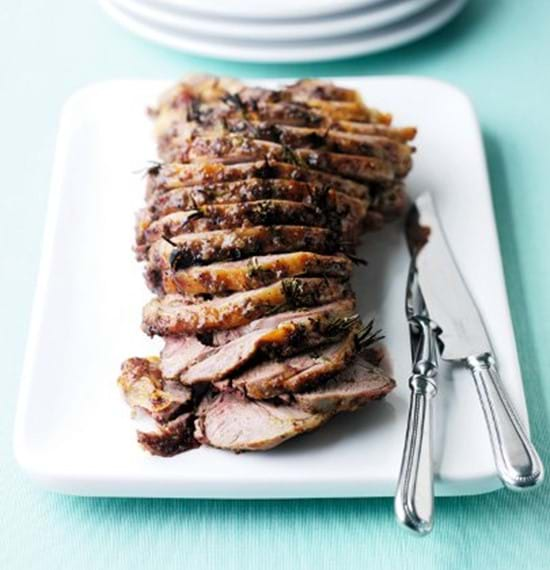 Anchovy and Mustard Glazed Leg of Lamb
Delicious new approach to the classic roast lamb, the anchovy and mustard butter on this bonless shoulder gives a beautiful flavour along with the garlic.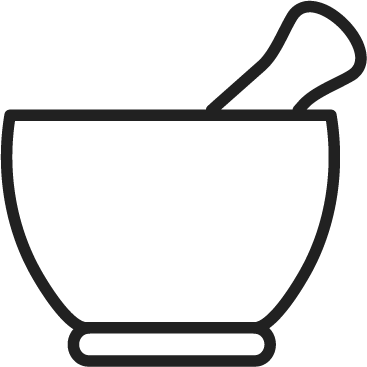 prep time
10 mins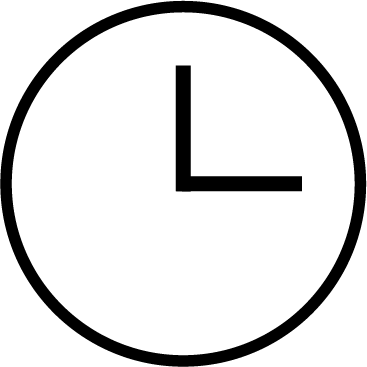 cook time
2 hours serves
8 people
To Cook Medium: 25 minutes per 450g/1lb plus 25 minutes
To Cook Well Done: 30 minutes per 450g/1lb plus 30 minutes
Ingredients
1.3kg/3lb lean boneless leg of lamb

4-5 garlic cloves, peeled and cut into slivers

4 large sprigs of rosemary

Cold-pressed rapeseed or extra virgin olive oil

15ml/1tbsp wholegrain mustard

4 or 5 anchovy fillets, in olive oil, drained and finely chopped

Large knob of butter, slightly softened

5ml/1tsp honey

Sea salt and freshly ground black pepper
Method
To prepare your lamb; place on a chopping board then stud it with the garlic and rosemary. Gently insert the tip of a knife about an inch into the flesh of the lamb and then push a sliver of garlic and a couple of rosemary leaves into the hole left behind. The more of these you do, the more highly developed the flavour. I would recommend at least 10 and up to 20. The lamb can be prepared up to this point well in advance, even the night before.
Preheat the oven to Gas mark 4-5, 180-190°C, 350-375°F. Rub the lamb all over with the oil and season well with sea salt and freshly ground black pepper, put it on a baking tray in the oven and cook according to how you like your lamb.
Meanwhile blend the mustard, anchovy, butter and honey into a paste. About 25 minutes before the end of the cooking time smear or brush this over the skin of the lamb and return to the oven. When the glaze has taken on a golden brown colour, remove the lamb from the oven, transfer to a large warm plate, cover with foil and leave to rest for 5-10 minutes somewhere warm before serving.
This dish would be delicious with some roast potatoes, whatever seasonal greens you can lay your hands on and a crunchy radish salad with a light sour cream dressing.
Recipes you may also like