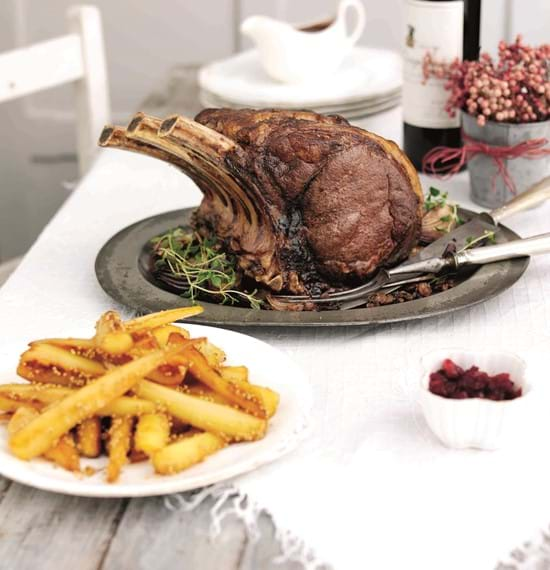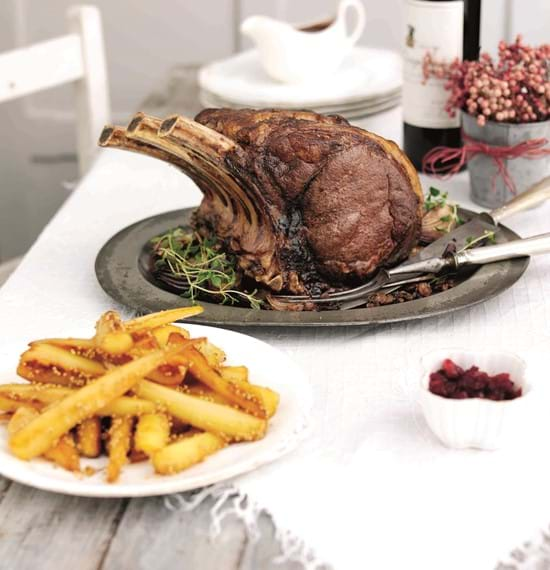 Festive Roast Beef with Cranberry and Red Onion Relish
This centrepiece is a must for Christmas or any festive occasion. A rib of of beef or sirloin joint dusted with festive spices (allspice and cinnamon), roasted and served with a delicious cranberry and red onion relish and a tasty mulled wine gravy plus all the trimmings.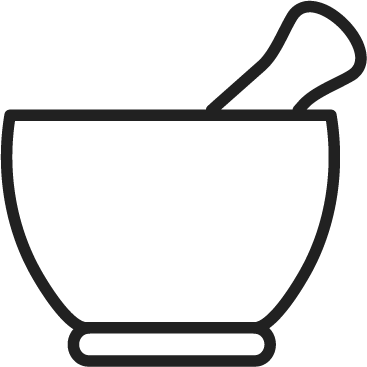 prep time
25 mins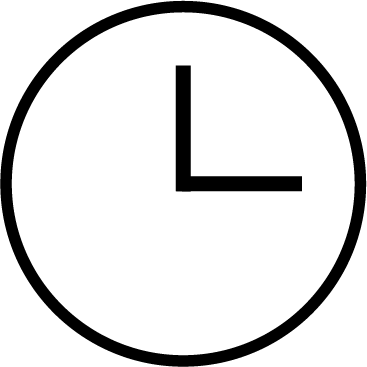 cook time
2 hours 55 minutes serves
10 people
To Cook Rare: 20 minutes per 450g plus 20 minutes
To Cook Medium: 25 minutes per 450g plus 25 minutes
To Cook Well Done: 30 minutes per 450g plus 30 minutes
Ingredients
2.7kg lean bone-in rib of beef, sirloin or topside joint

2 teaspoons ground allspice

1 tablespoon ground cinnamon

6 medium sized red onions, peeled and quartered

For the Cranberry and Red Onion Relish:

350g fresh or frozen cranberries

175g light brown sugar

125ml water

1 small red onion, peeled and finely chopped

1 red chilli pepper, deseeded and finely chopped, optional

Pinch ground ginger

Pinch salt

For the Mulled Wine Gravy:

1 tablespoon plain flour

300ml good, hot beef stock

300ml mulled wine

1 tablespoon redcurrant jelly
Method
Preheat the oven to 180-190°C, 160-170°C Fan, Gas Mark 4-5.
Place the joint on a chopping board and make several slits over the surface of the joint. Mix together the salt, pepper and spices then rub all over the joint.
Place the joint on a metal rack in a large non-stick roasting tin and open roast for the preferred, calculated cooking time, basting occasionally with any meat juices.
Meanwhile, prepare the relish; put all the ingredients into a large saucepan, stir to dissolve the sugar and bring the mixture to the boil.
Reduce the heat and simmer gently, uncovered for 15-20 minutes until the cranberries are soft and no liquid remains in the pan. Cool and adjust the seasoning if required.
40 minutes before the end of the cooking time remove the joint from the rack and add the onions. Position the joint on top of the onions and return to the oven.
When the beef is ready, remove the joint from the tin with the red onions and transfer to a warm platter, cover and set aside to rest.
To prepare the gravy: Spoon off any excess fat from the roasting tin and discard. Place the roasting tin over a medium heat and sprinkle over the flour. Stir well with a small whisk or spoon, add a little stock and stir again, scraping the base of the pan to release any rich, beefy sediment.
Add the remaining stock, mulled wine, redcurrant jelly and any meat juices from the platter, adjust the seasoning, if required and simmer for 8-10 minutes, stirring occasionally or until reduced to a well-flavoured gravy. Strain before serving.
Garnish the beef with fresh thyme leaves and serve with the onions, seasonal vegetables, the gravy and relish.
Recipes you may also like