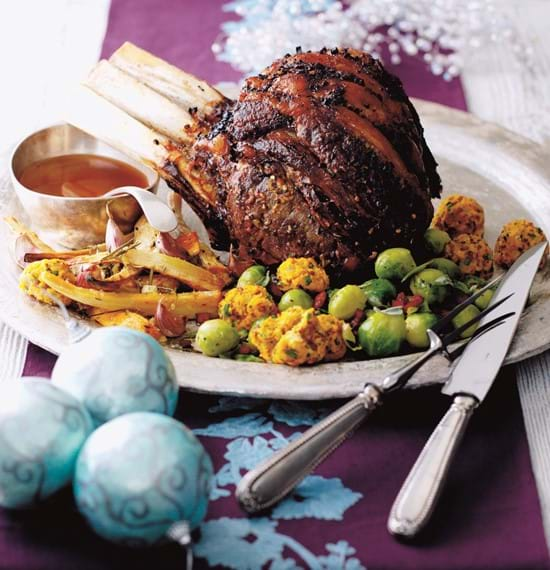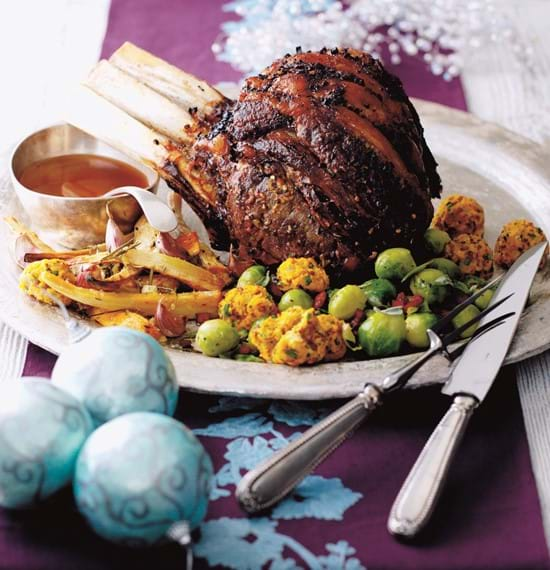 Festive Roast Beef with Ginger and Five-Spice Butter
Festive centrepiece with a difference. Rib eye or sirloin joint in a ginger, garlic and chilli marinade and a Chinese 5 spice butter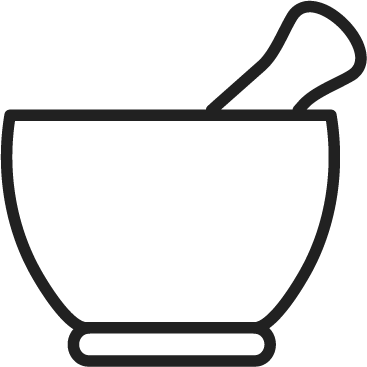 prep time
15 mins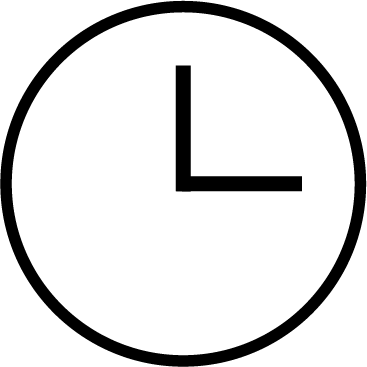 cook time
1 hour serves
10 people
To Cook Rare: 20 minutes per 450g/1lb plus 20 minutes
To Cook Medium: 25 minutes per 450g/1lb plus 25 minutes
To Cook Well Done: 30 minutes per 450g/1lb plus 30 minutes
Ingredients
1.3kg-1.8kg/3-4lb lean rib of beef or sirloin joint

Salt and freshly milled black pepper

For the five-spice butter

:50g/2oz unsalted butter, softened

10ml/2tsp Chinese five-spice powder

For the marinade

:30ml/2tbsp fresh root ginger, peeled and finely chopped

2 garlic cloves, peeled and crushed

5ml/1tsp dried chilli flakes

60ml/4tbsp freshly chopped chives

30ml/2tbsp sherry vinegar

For the sweet potato and wild mushroom stuffing

:175g/6oz sweet potatoes, peeled and cubed

15ml/1tbsp sunflower oil

1 small onion, peeled and finely chopped

75g/3oz wild or common mushrooms, peeled and finely chopped

45ml/3tbsp freshly chopped chives

100g/4oz fresh white breadcrumbs

1 egg, beaten
Method
Preheat the oven to Gas mark 4-5, 180-190°C, 350-375°F.
Prepare the five-spice butter; in a small bowl mix together the butter and the five-spice powder. Set aside until required.
Place the joint on a chopping board and lightly score the surface of the beef. Transfer to a large shallow dish and season with salt and pepper. Mix the marinade ingredients together and rub the mixture all over the joint. Cover and marinate in the refrigerator for 2 hours or overnight.
Remove the joint from the refrigerator, shake off any remaining marinade and discard. Smear the surface of the beef with the five-spice butter.
Place on a metal rack in a large non-stick roasting tin and open roast for the preferred, calculated cooking time, basting occasionally with any meat juices.
Serve the beef with stuffing balls, gravy, crispy roasted vegetables and Brussels sprouts with crispy pancetta and sage.
Sweet Potato and Wild Mushroom Stuffing:
Preheat the oven to Gas mark 5, 190°C, 375°F.
Boil the sweet potatoes for 15-20 minutes. Drain, roughly mash and set aside to cool.
Heat the oil and cook the onions and mushrooms for 2-3 minutes. Cool slightly.
In a large bowl mix all the ingredients together and shape into 16 balls.
Arrange on a foil-lined baking tray and cook for 25-30 minutes.
Serve with roast beef.