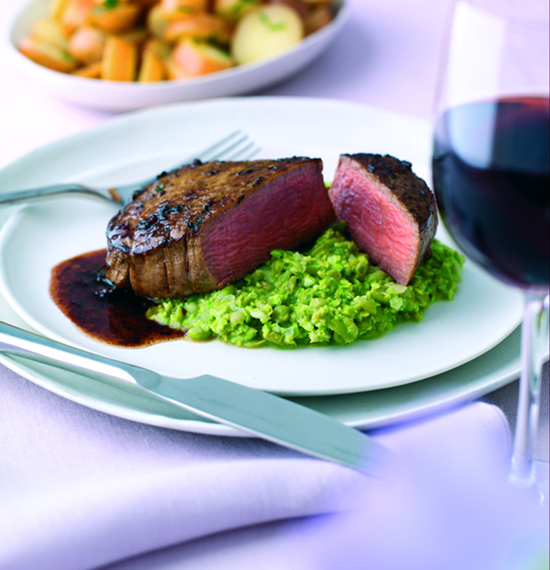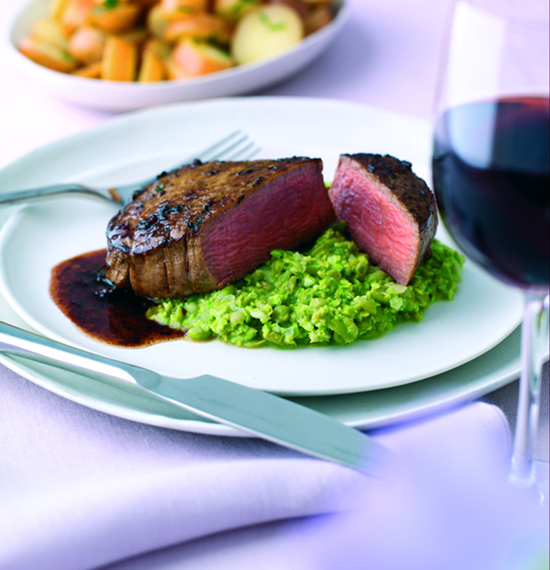 Fillet Steaks with Tarragon and Shallot Butter
A special, easy to prepare supper dish with tarragon and shallot butter served on a bed of pea purée.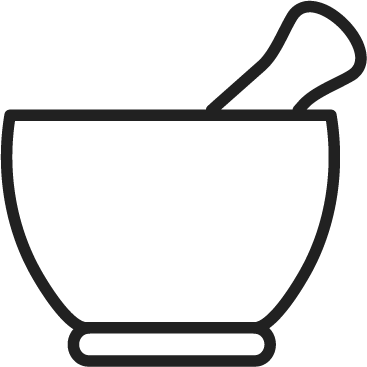 prep time
10 mins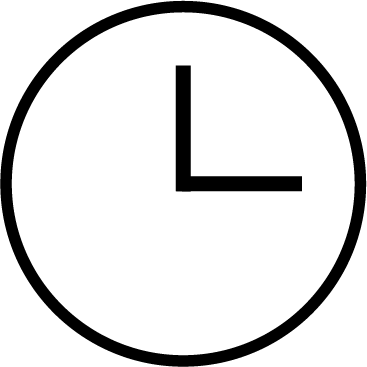 cook time
7 minutes serves
4 people
Based on a 2-3cm thick steak
To Cook Rare: 3-4 minutes on each side
To Cook Medium: 4-5 minutes on each side
To Cook Well Done: 6-7 minutes on each side
Ingredients
4 lean beef fillet steaks

For the Tarragon and Shallot Butter:

100g butter, softened

1 small shallot, peeled and finely diced

1 tablespoon freshly chopped tarragon

Dash of Port or cream sherry

For the Pea Purée:

1 small onion, peeled and finely chopped

25g butter

150ml good, hot chicken or vegetable stock

450g fresh green peas

Large bunch freshly chopped flat-leaf parsley, optional
Method
In a bowl blend together the butter, shallot, tarragon and seasoning. Form the butter into a sausage shape and wrap in cling film or foil and refrigerate.
To make the pea puree place the onion, butter, stock and peas in a large pan, Season, bring to the boil, reduce the heat, cover and simmer for 4-5 minutes. Drain and reserve two tablespoons of the stock. Puree to a desired consistency with the reserved stock. Add the freshly chopped parsley, if used. Set aside and keep warm.
Gently heat 50g of the tarragon and shallot butter in a large pan until foaming. Add the fillet steaks and cook over a medium heat, turning once. Remove from the pan and keep warm. Re-wrap any remaining butter and freeze for up to 3 months.
Add a dash of Port or cream sherry to the pan, stir, bring to the boil, reduce the heat and cook for a further 2-3 minutes until the sauce is reduced and syrupy.
Serve the steaks with the sauce on a bed of the pea puree with a hot new potato and chive salad.
Recipes you may also like