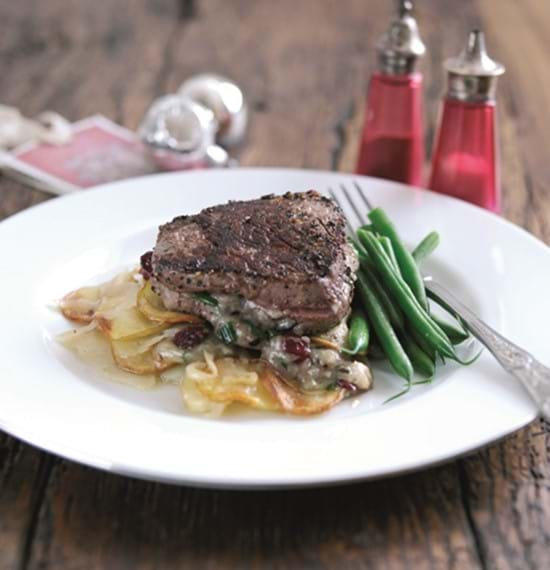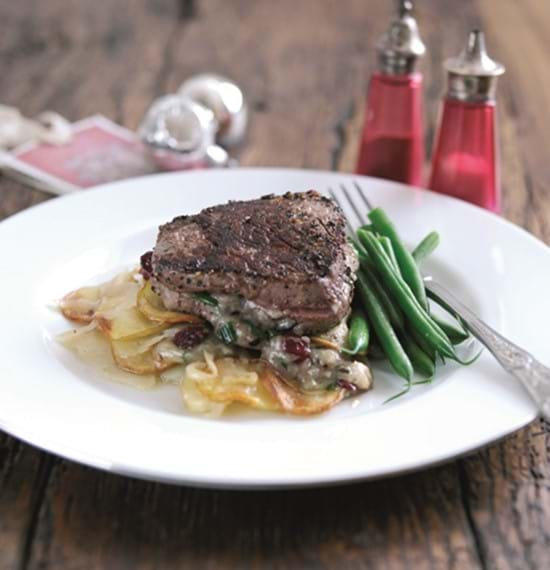 Fillet Steaks with Stilton and Cranberries
An entertaining recipe for two using fillet steaks that are stuffed with stilton cheese and cranberries and served with a potato and onion bake.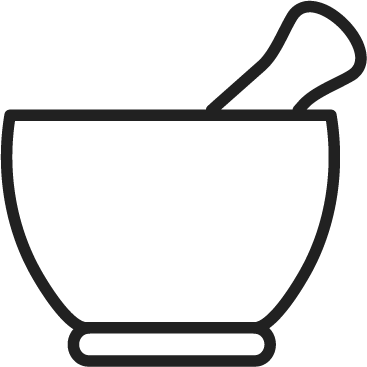 prep time
15 mins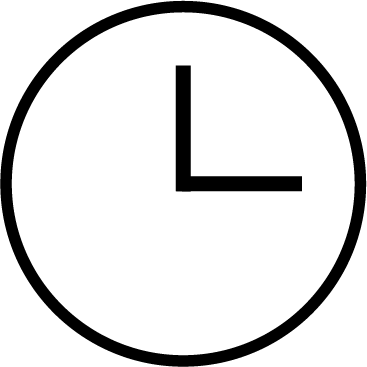 cook time
10 minutes serves
2 people
Based on a 2-3cm thick steak
To Cook Rare: 3-4 minutes on each side
To Cook Medium: 4-5 minutes on each side
To Cook Well Done: 6-7 minutes on each side
Ingredients
2 lean fillet steaks

50g blue cheese, e.g. Stilton, crumbled

1 teaspoon dried cranberries, roughly chopped

1 tablespoon freshly chopped chives

Salt

1 teaspoon black peppercorns, crushed

2 tablespoons oil

For Potato and Onion bake

675g waxy potatoes, e.g. King Edward or Maris Piper, skin on and very finely slice

15g butter

1 small onion, peeled and sliced

225ml good, hot vegetable stock
Method
In a small bowl, mix the cheese, cranberries and chives together.
Place the steaks on a chopping board and slice in half horizontally. Spread two steak halves. Top with the remaining steak halves.
Secure the steaks with butcher's string or cocktail sticks. Season with salt and roll in the crushed pepper.
Heat the oil in a large non-stick pan and cook the steaks according to your preference. Transfer to a warm plate and rest for a few minutes.
Remove the string or cocktail sticks from the steaks before serving with any pan juices and the potato and onion bake.
Potato and Onion Bake
Preheat the oven to 180°C, 186°C  Fan, Gas Mark 4.
Rinse the potatoes in cold running water, drain and pat dry in a thick tea towel or absorbent kitchen paper.
Grease a shallow ovenproof dish (approximately 20cm x 15cm and 2.5cm depth) with half the butter and place a layer of potatoes over the base of the dish. Top with a layer of onions and season.
Repeat until all the vegetables are used, finishing with a neat potato layer and press down firmly.
Pour over the stock and dot with the remaining butter. Bake in the oven for 50 minutes to 1 hour. Cover with foil if browning too quickly.
Serve with the fillet steaks.
Recipes you may also like