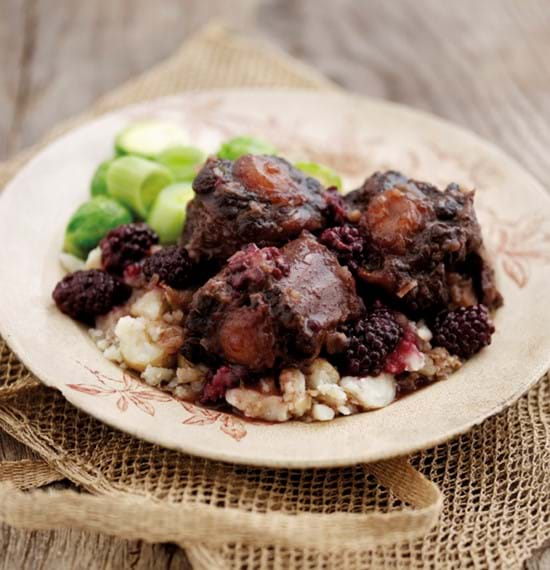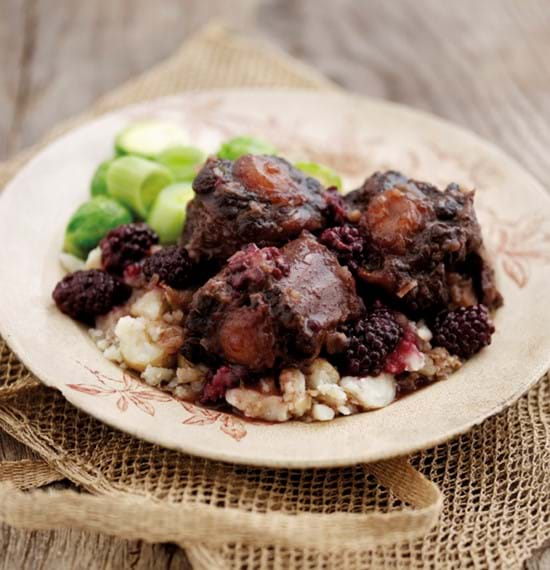 Oxtail with Blackberries,Thyme and Balsamic Vinegar
A fantastic full flavoured dish for a chilly day that features oxtail pieces combined with onions, spices, garlic, red wine, stock, fresh thyme and bay leaves, good balsamic vinegar and fresh blackberries.  The oxtail is slowly cooked until the meat literally falls off the bone.  Serve with creamy potatoes.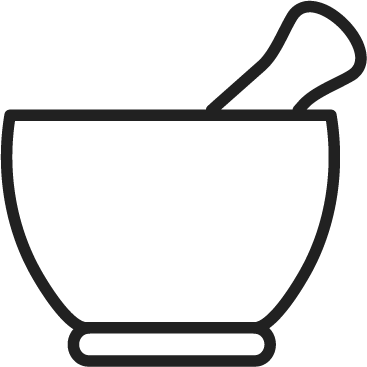 prep time
20 mins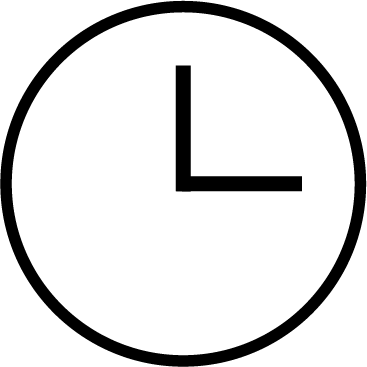 cook time
3 hours 30 minutes serves
6 people
Ingredients
1.3kg/3lb oxtail pieces

Salt and freshly milled black pepper

2.5ml/½tsp allspice powder

30ml/2tbsp sunflower oil

2 garlic cloves, peeled and finely chopped

2 onions, peeled and chopped

300ml/½pint good red wine

450ml/¾pint good, hot beef or chicken stock

1 sprig fresh thyme

2 bay leaves

30ml/2tbsp good balsamic vinegar

100g/4oz fresh blackberries, rinsed
Method
Place the oxtail in large plastic food bag.  Add the seasoning and allspice powder, seal and shake well to coat.
Heat the oil in a large non-stick frying pan and cook the oxtail until brown on all sides.  Transfer to large heatproof casserole pot.
In the same frying pan add the garlic and onion. Cook over a moderate heat for 3-4 minutes and spoon into the casserole pot.
Add the wine, stock and herbs and bring to the boil, reduce the heat, cover and cook on the hob for 3-3½ hours.
10 minutes before the end of the cooking time add the balsamic vinegar and blackberries.
Serve the oxtail with the blackberries, crushed potatoes and seasonal vegetables.
Tips:
If preferred cook the oxtail in a preheated the oven at Gas mark 3, 170°C, 325°F for 3-3½ hours.
Recipes you may also like