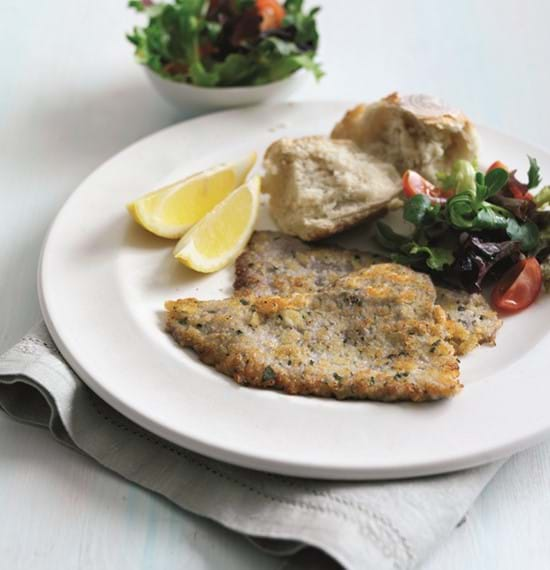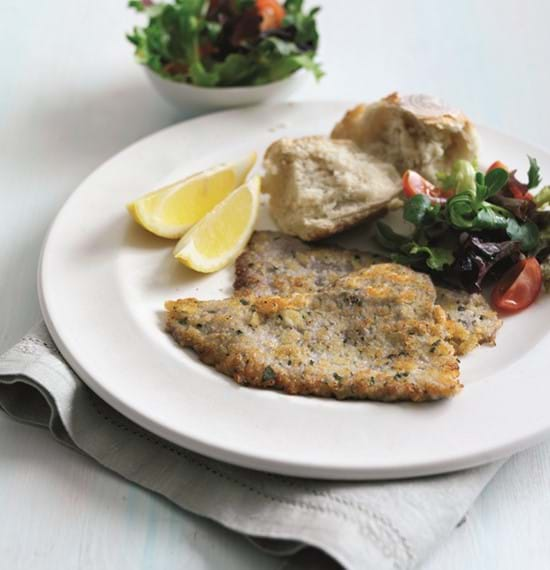 Parmesan Crusted Veal
A light supper in under 15 minutes. Veal escalopes are coated in parmesan and breadcrumbs and quickly pan fried.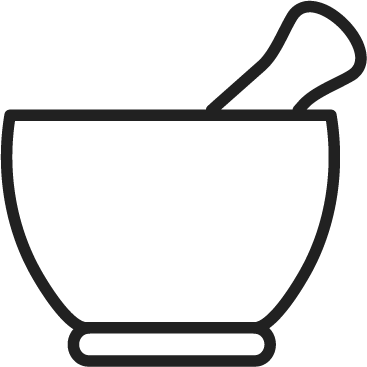 prep time
10 mins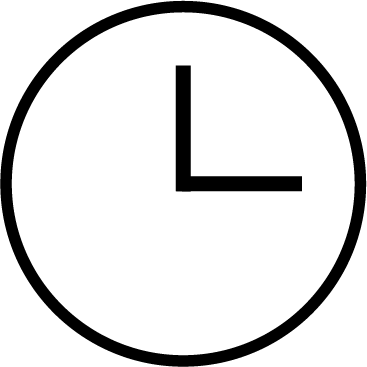 cook time
4 minutes serves
4 people
Ingredients
4 lean veal escalopes

50g freshly grated Pecorino or Parmesan cheese

4 fresh sage leaves, finely chopped

25g fresh white breadcrumbs

50g plain flour

2 egg whites, beaten

1 tablespoon olive oil

15g butter
Method
On a small shallow plate mix together the cheese, sage and breadcrumbs
Place the veal on a chopping board, season well and dust in the flour then the egg white. Coat the veal in the cheese mixture.
Heat the oil and butter in a large non-stick frying pan and cook the veal for 2-3 minutes on each side.
Serve with lemon wedges, crusty bread and a side salad.
Recipes you may also like