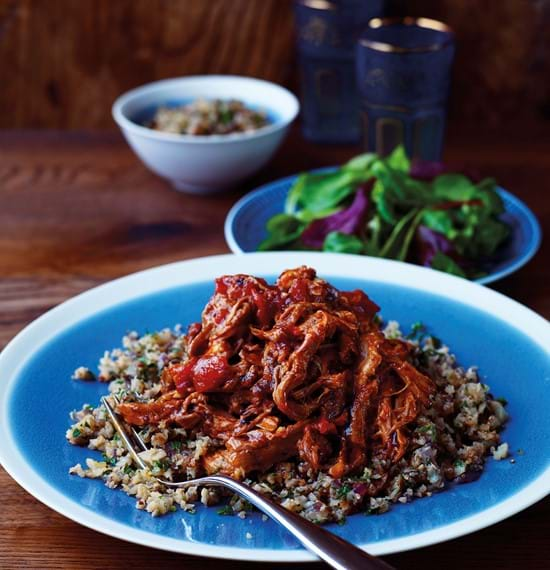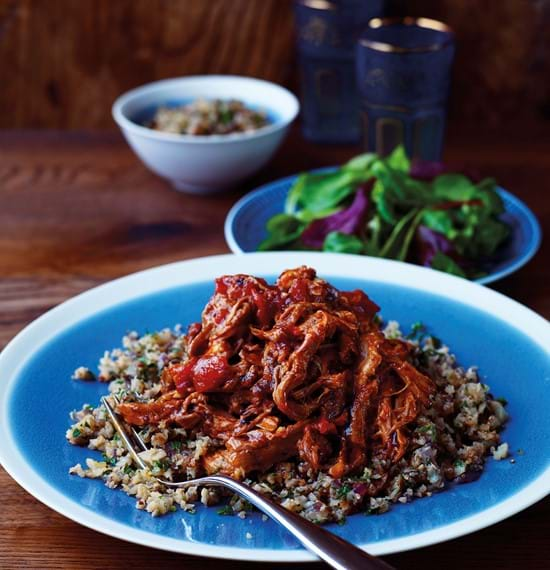 Slow Cooked Pulled Shoulder of Lamb with Cauliflower Couscous
This delicious low and slow shredded lamb is perfect for sharing and the cauliflower couscous adds an extra twist.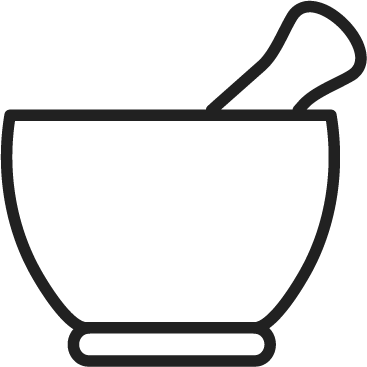 prep time
25 mins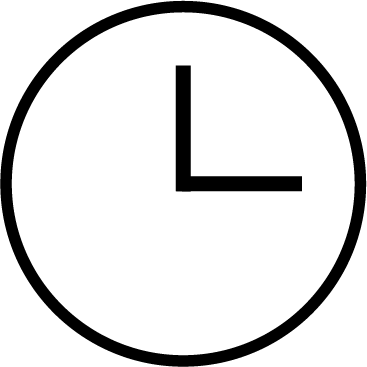 cook time
3 hours serves
6 people
Ingredients
900g lean half shoulder of lamb

3 tablespoons prepared Harissa paste (available in large supermarkets)

Grated zest of 1 lemon

1 x 225g can chopped tomatoes

150ml hot lamb or vegetable stock

For the Cauliflower Couscous:

1 large cauliflower, outer leaves removed, cut into small pieces or florets

4 tablespoons rapeseed or olive oil

1 large red onion, peeled and finely chopped

2 tablespoons fresh lemon juice

Large bunch freshly chopped parsley

Large bunch freshly chopped mint

Pomegranate molasses, to garnish (optional)
Method
Preheat the oven to 150-170°C, 130-150°C Fan, Gas Mark 2-3.
To prepare the lamb place the joint in a non-stick roasting tin and make several slashes on both sides of the joint. Season and coat on both sides with the harissa and lemon zest.
Add the tomatoes and stock around the joint, cover with baking parchment then foil. Roast for 3 hours, turning half way during cooking.
To prepare the cauliflower `couscous'; put the cauliflower florets in a food processor or blender and `pulse' until the mixture resembles couscous or small grains. Alternatively, use a metal grater instead.
Heat the oil in a large non-stick pan over moderate heat. Add the onion and cook for 2-3 minutes.  Add the cauliflower and cook for 6-8 minutes, or until the mixture turns light brown.
Remove the pan from the heat and add the lemon juice, seasoning and herbs.
Place the joint on a chopping board and `pull' the cooked lamb apart by securing the joint with a fork and shredding the meat with another fork.
Drizzle the lamb with the pomegranate molasses (if used) and serve with the cauliflower couscous and a green salad.
Recipes you may also like