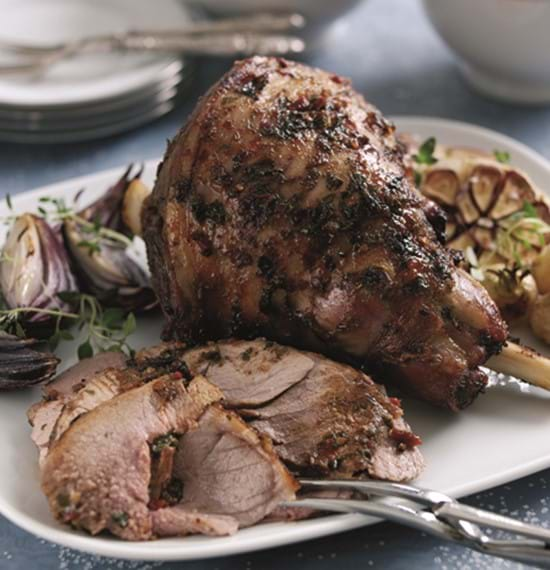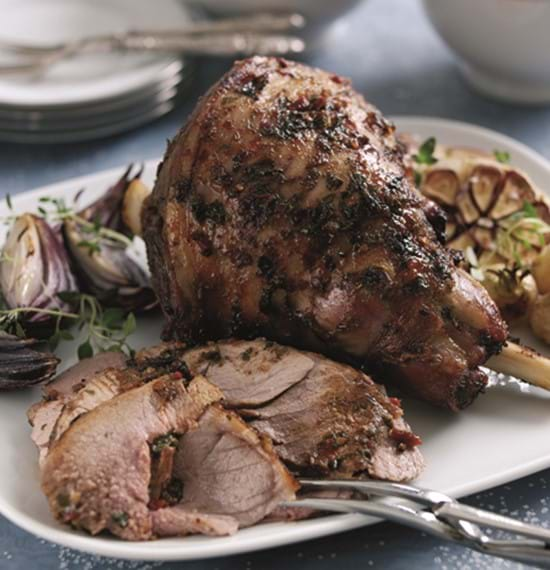 Thai Roast Lamb with Root Vegetables
For a weekend roast lunch or dinner with a difference, leg of lamb or shoulder with a red thai marinade and roasted baby vegetables.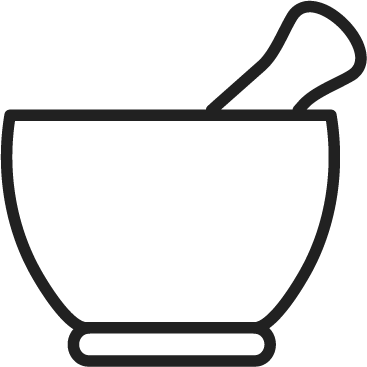 prep time
10 mins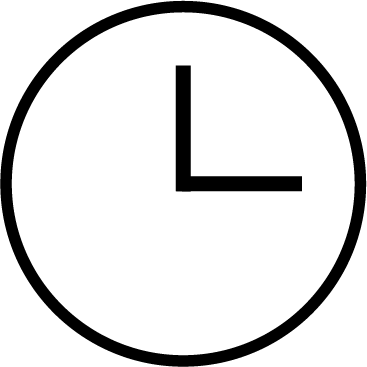 cook time
1 hour 40 minutes serves
4 people
To Cook Medium: 25 minutes per 450g plus 25 minutes
To Cook Well Done: 30 minutes per 450g plus 30 minutes
Ingredients
1.3kg half leg lamb joint, whole leg or shoulder

For the Thai Marinade:

2-3 tablespoons prepared red Thai curry paste

2 tablespoons mild olive oil

2 tablespoons caster sugar

Large handful freshly chopped basil leaves

For the Roasted Root Vegetables:

450g baby carrots, topped, cleaned and unpeeled

4 medium parsnips, peeled and quartered

160g pack baby turnips, optional

3 medium red onions, peeled and cut into wedges

2 whole garlic bulbs, unpeeled and cut in half horizontally

1 tablespoon sunflower oil

1 large bunch fresh thyme leaves, to garnish
Method
Preheat the oven to 180-190°C, 160-170°C Fan, Gas Mark 4-5.
Place the lamb on a chopping board and with a sharp knife make several slits over the surface of the joint, taking care not to cut through the butcher's string or elasticated meat bands. Season and place in a large shallow dish. In a small bowl; mix the Thai marinade ingredients together and spread over the surface of the joint. Cover and marinate for 2 hours or overnight in the refrigerator.
Place the joint on a metal rack in a large non-stick roasting tin and open roast for the preferred calculated cooking time. Cover the joint with foil if browning too quickly.
One hour before the end of the cooking time remove the joint and rack from the oven, add the vegetables, drizzle with the oil and position the joint on the top. Return to the oven and cook uncovered for the remainder of the cooking time.
Serve the lamb with roasted vegetables garnished with the fresh thyme leaves.
Tips:
For a quick mid-week treat why not use a mini lamb roasting joint instead that will cook in under 1 hour?
Recipes you may also like