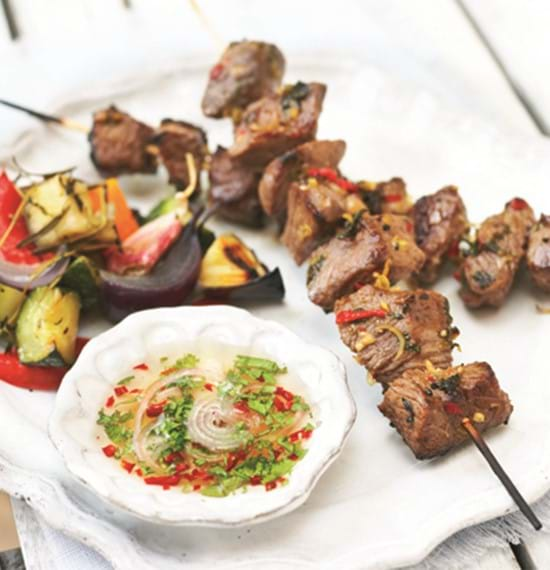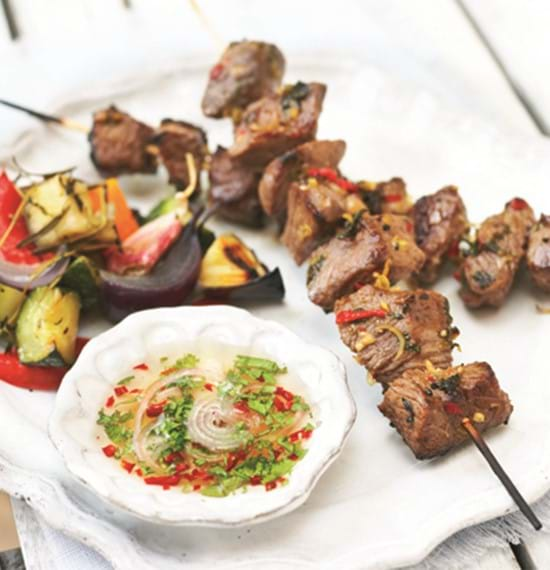 BBQ Lamb Kebabs with Lemongrass & Sweet Chilli Sauce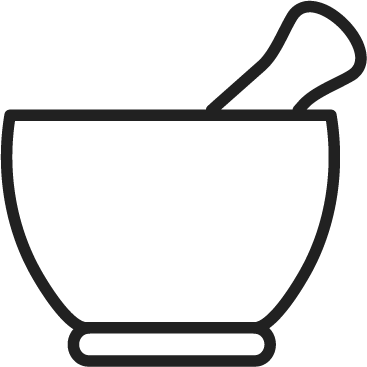 prep time
10 mins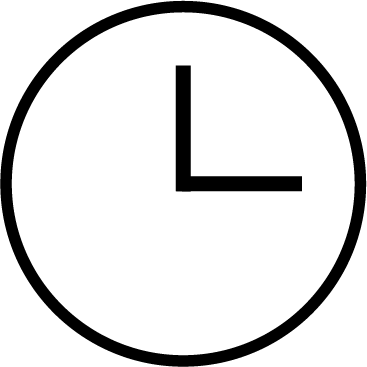 cook time
50 minutes serves
6 people
Ingredients
675g lean lamb leg or boneless shoulder, cut into 5cm cubes

For the Marinade:

1-2 red chillies, deseeded and finely chopped

Large handful freshly chopped coriander leaves

2 lemongrass stalks, finely chopped

Zest and juice of 1 large lime

2.5cm piece fresh root ginger, peeled and finely chopped

2 teaspoons light brown sugar

1-2 tablespoons Chinese five-spice powder

1 tablespoon clear honey

1 tablespoon sunflower oil

For the Sweet Chilli Sauce:

8 tablespoons rice or sherry vinegar

50g caster sugar

¼ red chilli, deseeded and finely chopped

1 tablespoon freshly chopped coriander leaves

1 small shallot, peeled and thinly sliced

For the Roasted Summer Vegetables:

1 small butternut squash, peeled, deseeded and cut into cubes

2 courgettes, roughly chopped

1 aubergine, roughly chopped

15 whole garlic cloves, unpeeled

1 red pepper, deseeded and cut into chunks

1 yellow pepper, deseeded and cut into chunks

2-3 small red onions, peeled and cut into wedges

2 sprigs fresh rosemary

2 sprigs fresh thyme leaves

4 tablespoons extra virgin olive oil
Method
Prepare the marinade; place the lamb into a shallow bowl. Mix the marinade ingredients together and pour over the lamb. Cover and marinate in the refrigerator for 2 hours, or overnight.
Meanwhile prepare the roasted vegetables, place the vegetables in a large ovenproof casserole dish or roasting tray. Tear the herbs and add to the tray, season, drizzle with olive oil and lightly toss. Roast uncovered for 40-50 minutes in a preheated oven to 200°C, 190°C Fan, Gas Mark 6 until golden brown, shaking the pan occasionally during cooking.
To make the sweet chilli sauce, place the vinegar and caster sugar into a small pan and heat gently, stirring to dissolve the sugar. Bring to the boil and simmer for 2-3 minutes until thickened. Remove from the heat and stir in the chilli, coriander and shallot. Transfer to a small dish to cool until required.
Thread the lamb cubes onto 6 metal or wooden (previously soaked in water) and cook on a prepared barbecue or preheated grill for 12-16 minutes, turning occasionally until the meat juices run clear.
Serve the kebabs with the roasted summer vegetables and the sweet chilli sauce.
Recipes you may also like