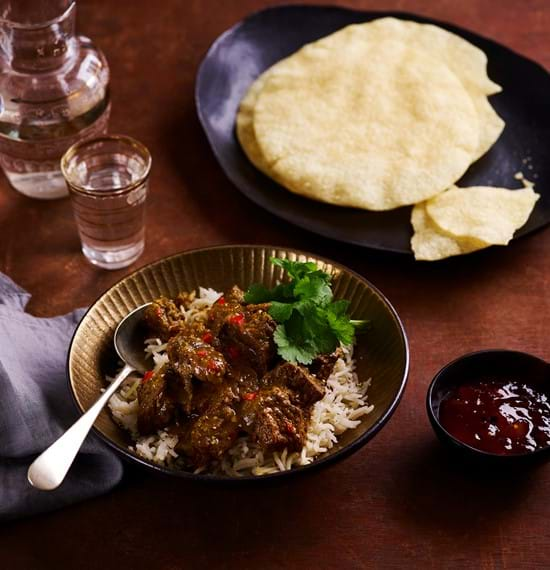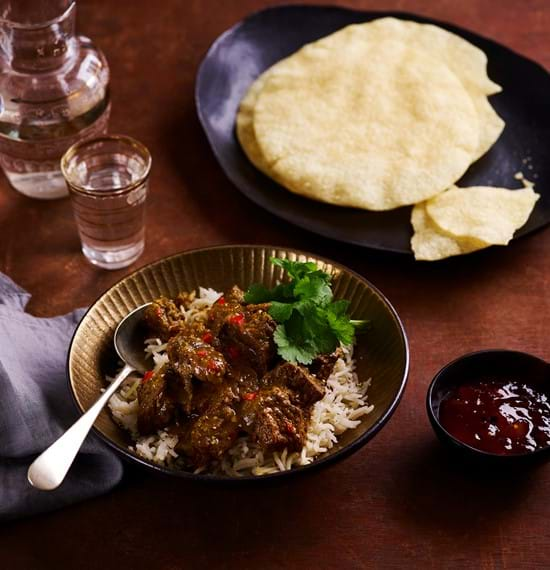 Beef Rendang
A curry dish of Indonesian origin and a worthy centre-piece dish, made with succulent beef cubes, coconut milk, chillies, ginger, turmeric, lemon grass, lime leaves.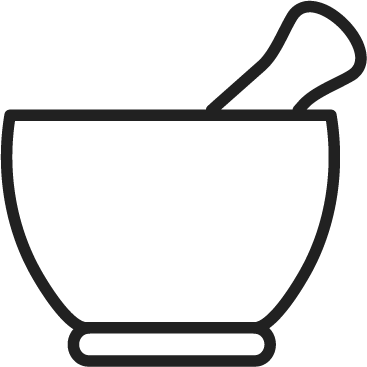 prep time
20 mins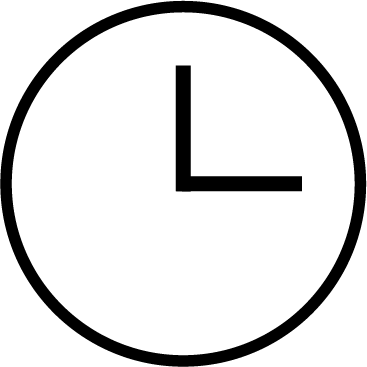 cook time
2 hours serves
6 people
Ingredients
675g boneless braising beef, cut into 2.5cm cubes

2-3 tablespoons oil

1 lemongrass stalk, white part only, bruised

4 fresh kaffir lime leaves

1 x 400g can reduced fat coconut milk

Fresh coriander leaves, to garnish

For the spice paste:

1 tablespoon cumin seeds

8-10 whole cloves

4 green cardamom pods

1-2 teaspoons ground coriander

1-2 tablespoons ground turmeric or 50g fresh turmeric, peeled

1 x 4cm piece fresh galangal or ginger, peeled

12 whole garlic cloves, peeled

5 fresh red chillies, seeds removed

2 medium onions, peeled and roughly chopped

8 raw cashew nuts

1 tablespoon light brown sugar

1 teaspoon salt
Method
For the spice paste, put all the ingredients into a blender and pulse to a smooth consistency, adding a little water if needed.
Heat the oil in a large casserole pan or non-stick saucepan over moderate heat. Add the spice paste then cover and cook over a low heat for 10-15 minutes, or until reduced to a thick paste.
Add the beef, lemongrass and kaffir lime leaves. Stir well.
Gradually add the coconut milk, stirring gently. Reduce the heat, cover and simmer for 1-2 hours, stirring occasionally or until the beef is tender and the sauce is slightly dry.
Garnish with the fresh coriander leaves and serve with steamed brown basmati rice and poppadoms or flatbreads.
Tips:
For a hotter curry, retain the chilli seeds.
Recipes you may also like