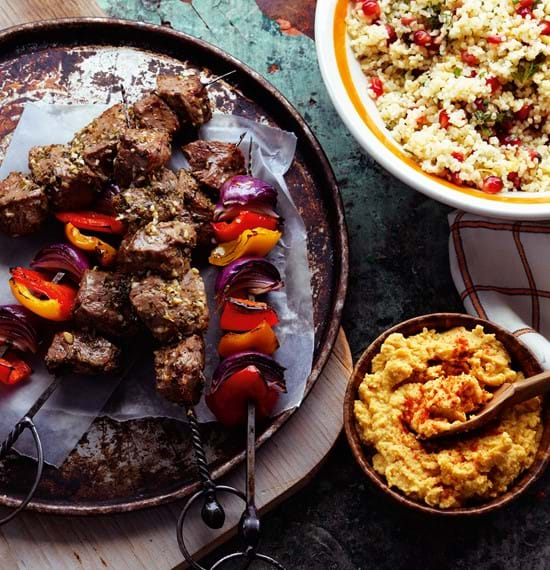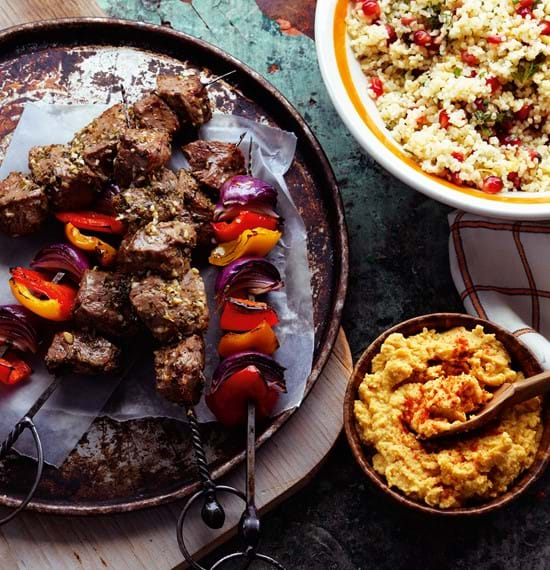 Lamb Shish Kebabs with Hummus
These delicious lamb kebabs made with lamb leg cubes and marinated citrus herb marinade then threaded with sweet pepper cubes are perfect for the barbecue or any informal dinner party.  Serve with the homemade hummus that is really quick to make.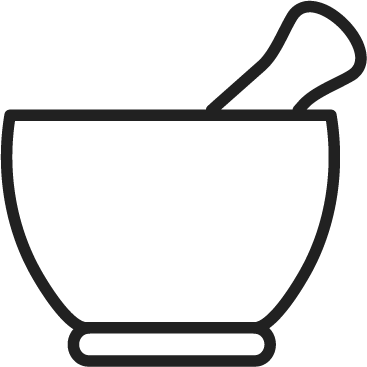 prep time
25 mins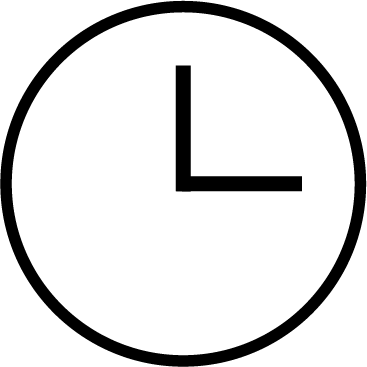 cook time
20 minutes serves
4 people
Energy

523kcal

Fat

30.5g

Saturates

4.3g

Carbs

30g

Sugars

9.1g

Fibre

11.6g

Protein

35.3g

Salt

0.8g
Ingredients
450g lean lamb leg, cut into 2.5cm cubes

For the Marinade:

3 garlic cloves, peeled and finely chopped

Grated zest and juice of ½ lemon

3 tablespoons rapeseed or olive oil

2 tablespoons freshly chopped mint

1 tablespoon freshly chopped oregano

1 large red onion, cut into 5cm pieces

1 large yellow pepper, deseeded and cut into 5cm pieces

1 large red pepper, deseeded and cut into 5cm pieces

Extra oil, cooking for the vegetable kebabs

For the Hummus:

2 x 400g cans chick peas, drained

Juice of 2 lemons

3 tablespoons water

3 garlic cloves, peeled and crushed

1 teaspoon ground cumin

1 teaspoon ground paprika

2 tablespoons rapeseed or olive oil

1 tablespoon freshly chopped flat-leaf parsley
Method
In a large bowl mix together the marinade ingredients.  Add the lamb, stir gently, cover and marinate in the fridge for 1 hour, or overnight, if time allows.
Soak 8 wooden kebab skewers in water for 20 minutes.
To prepare the hummus; put the chick peas, half the lemon juice and water in a food processor or blender and whizz to form a coarse paste.  Add the remaining lemon juice, garlic, seasoning, oil and blend again.  Adjust the seasoning if required and stir through the parsley.  Transfer to a small bowl and garnish with the paprika.
Thread the meat and peppers onto separate kebab skewers.  Brush the vegetables with a little oil.
Cook on a prepared barbecue or under a preheated moderate grill or for 12-16 minutes, turning occasionally.
Serve with flatbreads, the hummus and a buckwheat salad.
Tips:
If preferred replace the cubes of lamb with cubes of sirloin, picanha or rump steaks. Shop-bought hummus works well too.
Recipes you may also like