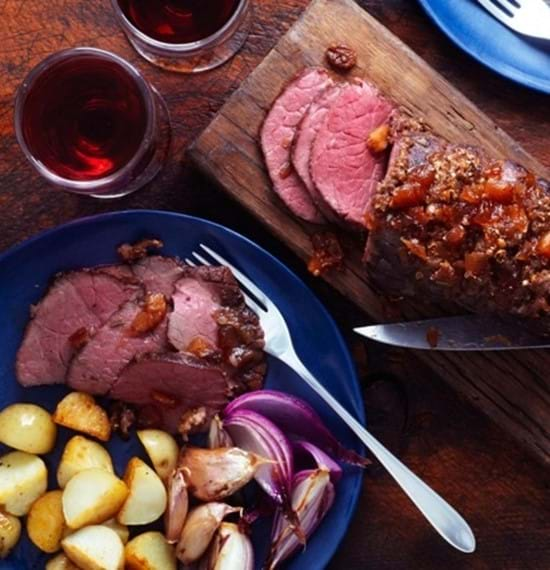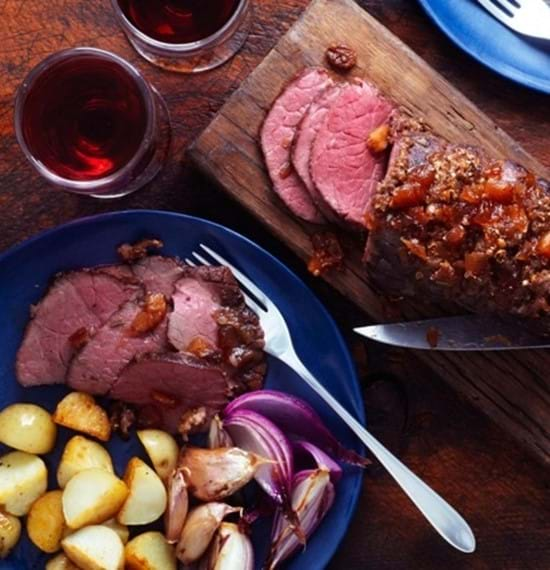 Beef Mini Roast with a Chutney and Coriander Glaze
Try this beef mini roast joint as it's bound to be a winner and is cooked in under an hour. Coated with crushed coriander seeds and roasted with red onions and garlic then towards the end of the cooking time the roast is brushed with a combination of freshly chopped coriander leaves and fruit chutney that makes a delicious glaze. The roast will serve up to 3 people.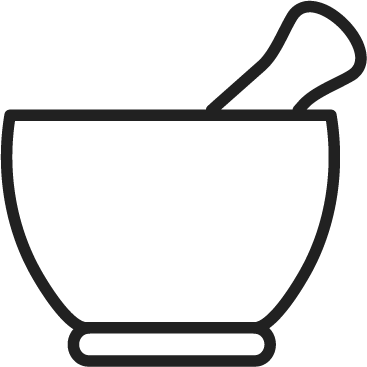 prep time
10 mins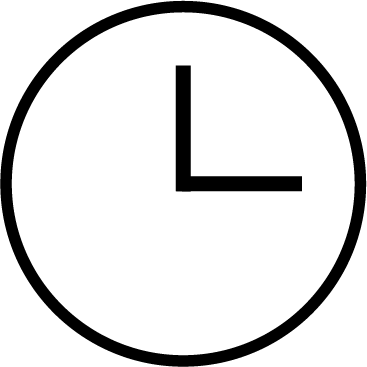 cook time
50 minutes serves
3 people
Ingredients
1 x 350-400g beef mini roasting joint (we used beef topside)

1 teaspoon coriander seeds, crushed

1 whole garlic bulb, unpeeled and broken into cloves

2 red onions, peeled and cut into quarters

1 tablespoons rapeseed oil

2 tablespoons fruit chutney

2 tablespoons freshly chopped coriander leaves
Method
Preheat the oven to 180-190°C,

16

0-170°C

, Gas Mark 4-5.
Place the joint on a large chopping board. Make several incisions over the joint. Season on both sides and coat in the crushed coriander seeds.
Put the onion and garlic on the base of a non-stick roasting tin, drizzle with the oil, position the lamb on top and open roast for 35 minutes, basting occasionally with any meat juices.  In a small bowl mix the chutney and coriander together.
Remove the tin from the oven and brush the beef with the chutney and coriander glaze. Return to the oven for a further 5-10 minutes.
Slice the beef and serve with the garlic, red onions and cheesy potatoes.
Recipes you may also like