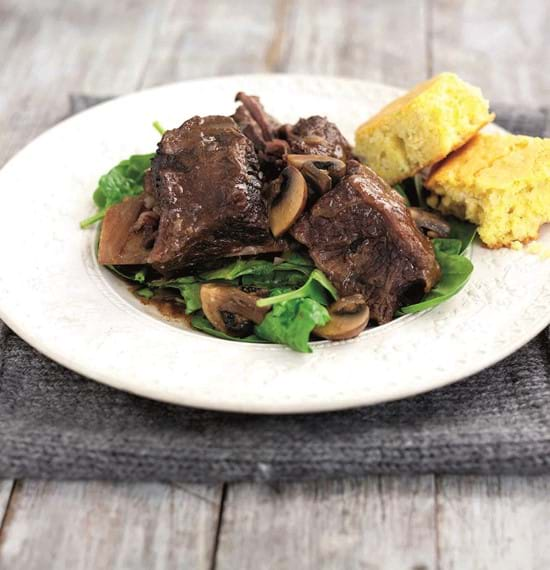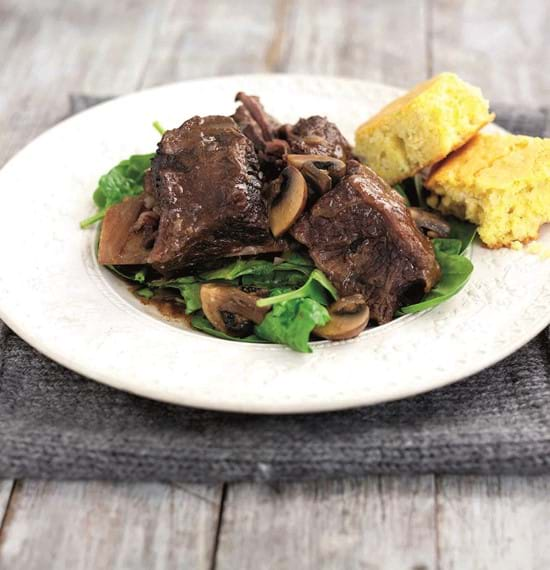 Beef Short Ribs with Cornbread
This delicious stew is made with beef short ribs (also known as Jacob's ladder) and required long, slow cooking until the meat falls away from the bone. This American inspired dish is seasoned with smoked paprika and served with cornbread. This recipe works well cooked in a slow cooker too.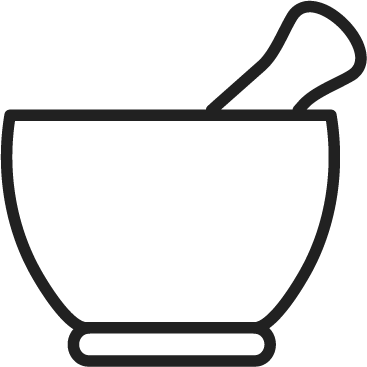 prep time
30 mins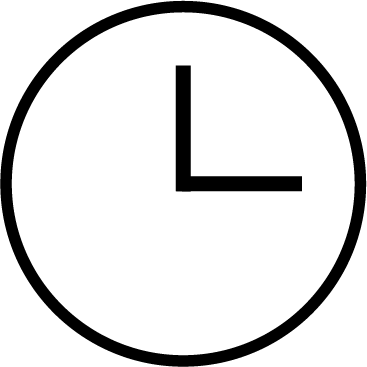 cook time
3 hours 30 minutes serves
6 people
Ingredients
1.8kgbeef short ribs (Jacob's Ladder), cut in half widthways

2 tablespoons plain flour mixed with 2 teaspoons smoked paprika

2 tablespoons rapeseed or sunflower oil

1 large onion, peeled and sliced

600ml stout or brown ale

300ml good, hot beef stock

25g good, dark plain chocolate (at least 70% cocoa solids)

2 tablespoons tomato purée

2 tablespoons light brown sugar

2 fresh bay leaves

1 bouquet garni

175g chestnut mushrooms, quartered

For the Cornbread:

200g instant fine polenta (cornmeal)

100g plain flour

1 teaspoon baking powder

200ml milk

2 eggs, beaten

50g butter, melted

1 x 198g can sweet corn in water, drained or fresh sweet corn kernels

2 spring onions, trimmed and chopped
Method
Heat the oil in a large pan. Meanwhile, mix the flour and seasonings in a large plastic food bag. Toss the beef pieces in the seasoned flour.
Cook the beef for 4-5 minutes until brown. Transfer to a large 3.4L flame/ovenproof casserole dish.
In the same frying pan, cook the onion for 2-3 minutes until soft then transfer to the casserole dish. Add the remaining ingredients (except the mushrooms), bring to the boil, cover and cook on the hob for 3-3½ hours.
One hour before the end of the cooking time for the stew prepare the cornbread; in a large bowl combine all the ingredients except the spring onions and sweet corn. Mix to combine to the consistency of a sponge cake batter, then add the spring onions and sweet corn. Preheat the oven to 200°C, 180°C Fan, Gas Mark 6. Grease a 23cm non-stick spring form cake tin.
Pour into the prepared cake tin and bake for 20-25 minutes or a when a skewer inserted into the centre of the bread and comes out clean. Alternatively, pour the batter mix into standard muffin tins lined with muffin cases.
20 minutes before the end of cooking add the mushrooms. Return to the oven for the remainder of the cooking time.
Serve the beef short ribs with the cornbread and wilted baby spinach or seasonal vegetables.
Tips:
Any remaining stew tastes even better the following day. Remove from the fridge and heat slowly at the same oven temperature for about 1 hour until piping hot. This recipe works well using oxtail pieces too.
Recipes you may also like