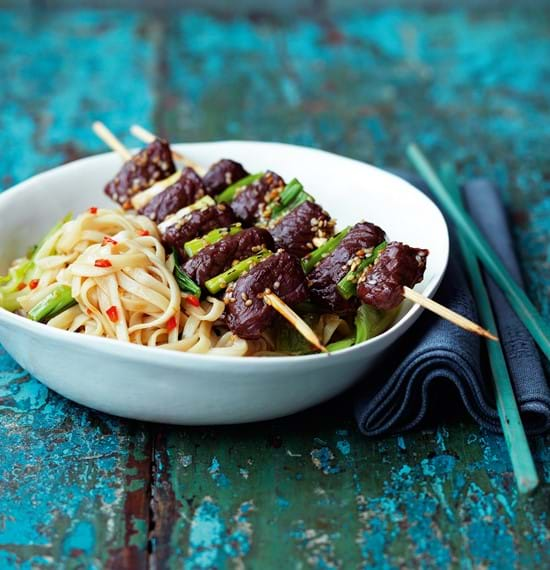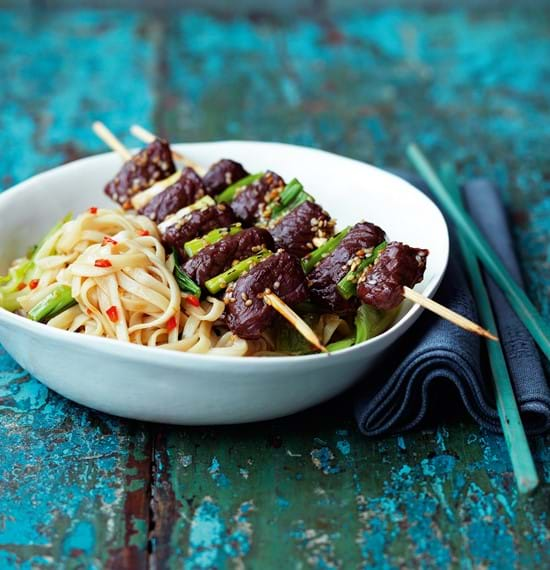 Beef Yakitori with Udon Noodles
These quick Japanese style kebabs are full of flavour. Pieces of thin cut beef steaks threaded on to skewers with spring onions and brushed with a yakitori sauce. Made with: light soy sauce, sugar, Japanese rice wine and sesame seeds. The yakitori dish is served with udon noodles (mixed with mushrroms and pak choi) and is fantastic.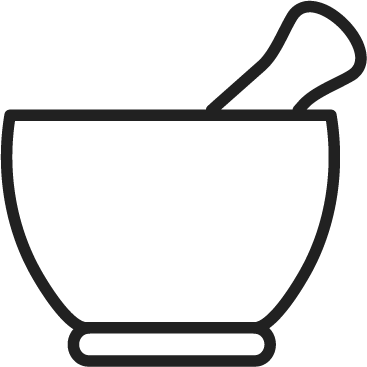 prep time
10 mins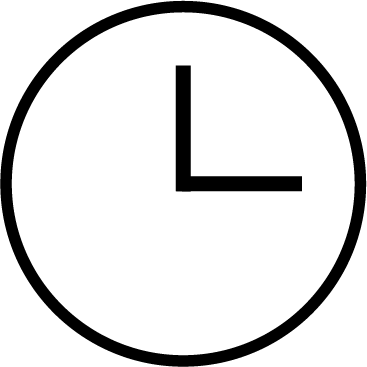 cook time
15 minutes serves
4 people
Ingredients
350g thin cut beef picanha or sirloin steaks, cut into 2.5cm pieces

8 spring onions, topped, tailed and cut into 2.5cm sticks

For the Yakitori Sauce:

4 tablespoons light brown sugar

8 tablespoons light soy sauce

8 tablespoons Japanese mirin or rice wine

4 teaspoons toasted sesame seeds

For the Udon Noodles:

175g Udon noodles

3 tablespoons sesame oil

1 red chilli, deseeded and finely chopped

100g oyster mushrooms, roughly chopped
Method
Soak 6-8 short wooden skewers in cold water for 20 minutes.
To prepare the sauce: in a large bowl mix together the sugar, soy sauce, mirin or rice wine and toasted sesame seeds.  Add the beef and spring onions.
Cook the noodles according to the packet instructions. Drain and toss in 1 tablespoon of the sesame oil.
Thread the beef and spring onions onto the skewers and cook under a preheated moderate grill for 2-3 minutes on each side, brushing with the remaining sauce.
Heat the remaining oil in a large non-stick pan.  Add the chilli, mushrooms and pak choi for 3-4 minutes, or until the pak choi softens. Add the noodles and any remaining sauce and heat for 2-3 minutes until the noodles are hot. Spoon onto a large bowl or plate.
Add the beef yakitori on top of the noodles, garnish with the remaining sesame seeds and serve.
Recipes you may also like