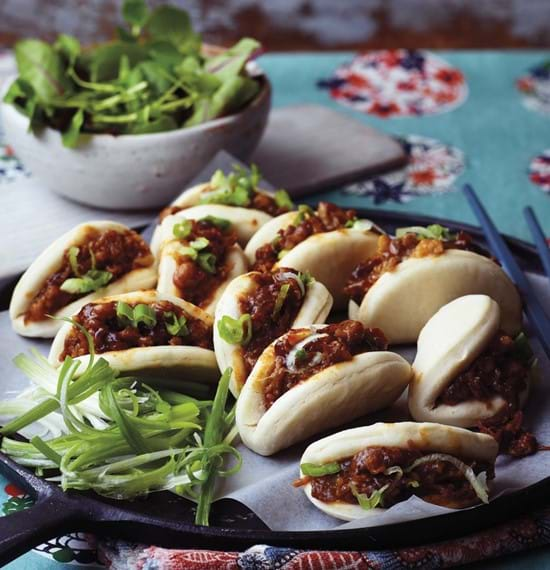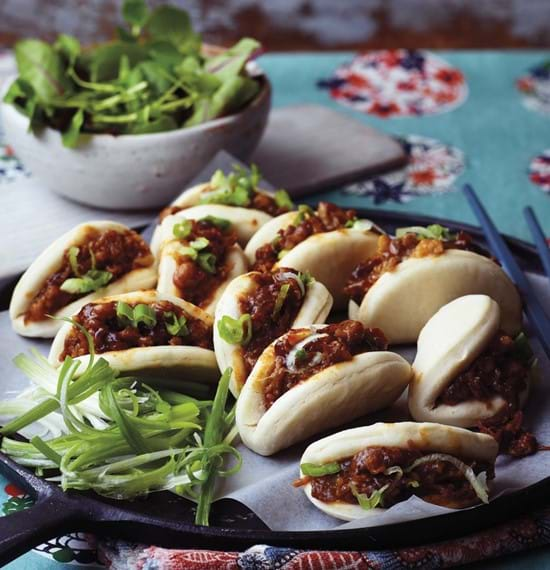 Bao Buns with Korean Pulled Brisket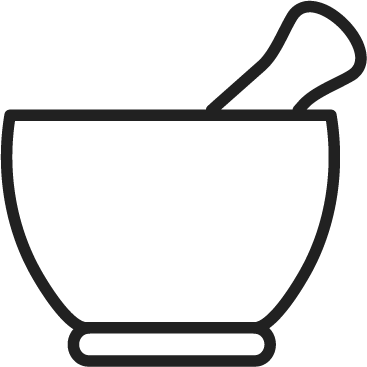 prep time
85 mins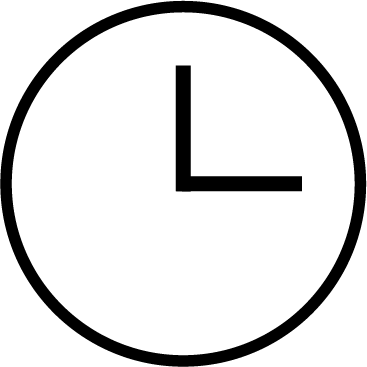 cook time
10 minutes serves
10 people
Ingredients
1 x 7g sachet fast acting dried yeast

300ml warm water

450g strong white bread flour, plus extra for dusting

50g caster sugar

1 teaspoon baking powder
Method
In a small jug whisk together the yeast and water.

In a large bowl combine the flour, salt, sugar and baking powder together.  Add the yeast mixture to the flour, mix with a wooden spoon to form a dough.

Transfer to a floured work surface and knead for about 10 minutes until elastic.

Return the dough to a lightly oiled mixing bowl.  Cover with cling film and leave to rest in a warm place for about an hour or until doubled in size.

Roll the dough into a sausage shape on a lightly floured surface.  Cut the dough into 10 even-sized golf balls.

Flatten the balls into ovals with a rolling pin, brush with oil then fold in half over the handle of a wooden spoon, to make a small gap.

Remove the wooden spoon, swirling as you remove the handle to increase the size of the gap.

Transfer to a lined baking tray, cover with cling film and leave to rest in a warm place for 15 minutes.

Set a wooden steamer lined with baking parchment in a large saucepan or wok filled with a little water.

Steam the buns in batches spaced 3cm apart for 8-10 minutes until expanded and cooked all the way through.

Serve the buns filled with slow cooked Korean style pulled beef brisket (see separate recipe on website) topped with finely chopped spring onions.
Tips:
The buns are suitable for freezing raw. Transfer to an airtight plastic container and freeze for up to 3 months. To serve, defrost thoroughly overnight in the fridge. To cook wrap the buns in foil and cook in a moderate oven for 20-25 minutes.
Recipes you may also like