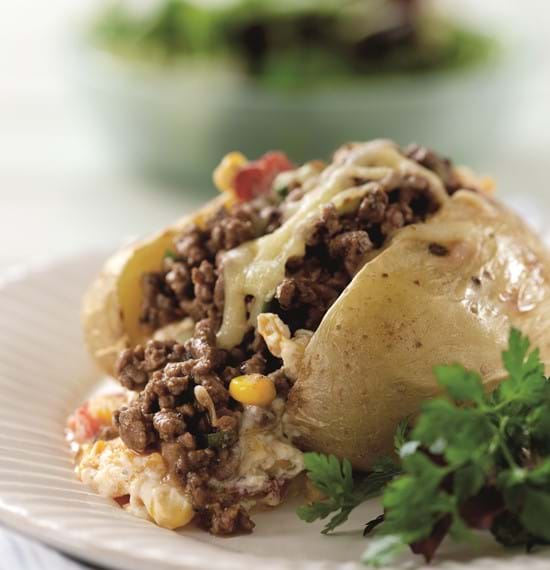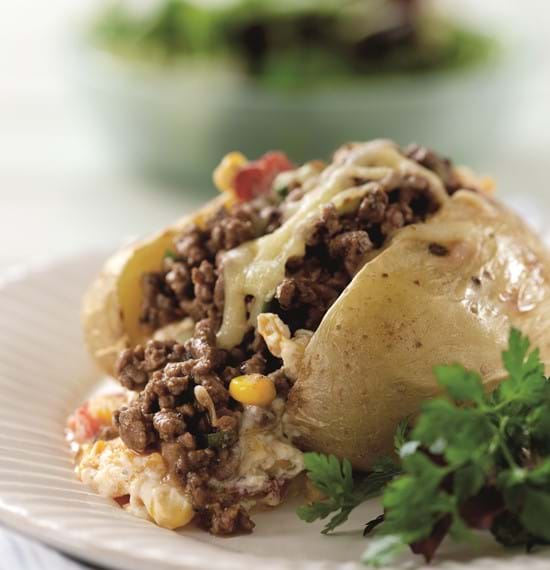 Beefy Potato Jackets
Jacket potatoes stuffed with a tasty beef mince filling made with onions, Worcestershire sauce, ketchup and stock.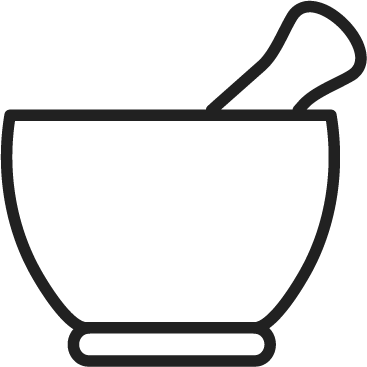 prep time
10 mins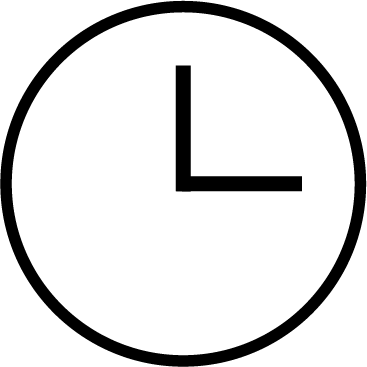 cook time
20 minutes serves
4 people
Energy

357kcal

Fat

5.6g

Saturates

2.7g

Carbs

50.3g

Sugars

10.5g

Fibre

5.1g

Protein

29.4g

Salt

2g
Ingredients
225-375g lean beef mince

2 spring onions, finely chopped

4 tablespoons Worcestershire sauce

1-2 tablespoons tomato ketchup

4 tablespoons good, hot beef stock

4 small to medium baking potatoes, scrubbed

1 x 125g carton low fat cheese with garlic and herbs

½ x170g jar roasted or char-grilled mixed peppers, roughly chopped

100g sweetcorn, optional

50g grated reduced fat cheese, optional

Fresh chives, to garnish
Method
Prick the potatoes several times with a fork and arrange on a microwave-proof dish lined with kitchen paper. Cook in a microwave on HIGH according to your microwave handbook.
Meanwhile, heat a large non-stick frying pan and dry fry the mince with the spring onions for 3-4 minutes until brown, breaking up any lumps with the back of a spoon.
Add the Worcestershire sauce, tomato ketchup, stock and seasoning. Reduce the heat and cook for a further 5-8 minutes.
Preheat the grill to moderate. In a small bowl, mix the soft cheese, peppers, sweet corn, if used and seasoning, if required.
Cut the cooked potatoes in half lengthways, leaving two halves slightly attached, open them out flat and transfer to a non-stick baking tray.
Pile the soft cheese mixture on the top and grill for 3-4 minutes. Add the beef and sprinkle over the grated cheese (if used), return to the grill and heat until the cheese melts. Serve with a crisp salad.
Recipes you may also like